SBTown Reveals Their First Ever PPOP Girl Group YGIGShow Biz Town (SBTown) is a newly established company in the Philippines that specializes in talent management, artist promotion, event production, and wider business ventures in the near future. The President and CEO of SBTown is Mr. Geong Seong Han, popularly known as Tatang Robin, the producer of the biggest PPOP group SB19 together with Ms. Adie Hong in partnership with Universal Records is set to introduce a brand new 7-member PPOP girl group YGIG.
YGIG which stands for You Go, I Go reflects the group's teamwork towards paving the way to the global stage for Filipina girl groups. Together as a group, YGIG aims to establish their name in the local scene and step into the international scene representing Filipino culture and music.
The members of YGIG went on extensive training under SBTalent Camp through the supervision of Ms. Adie Hong. After a couple of years of training and rehearsals, SBTown is now ready to showcase the talents of their artists. YGIG is Tatang Robin's first set of artists to debut following the success of PPOP boy group SB19. One of the major goals of the group is to establish a strong connection to their audience that will build a solid foundation of their fan base.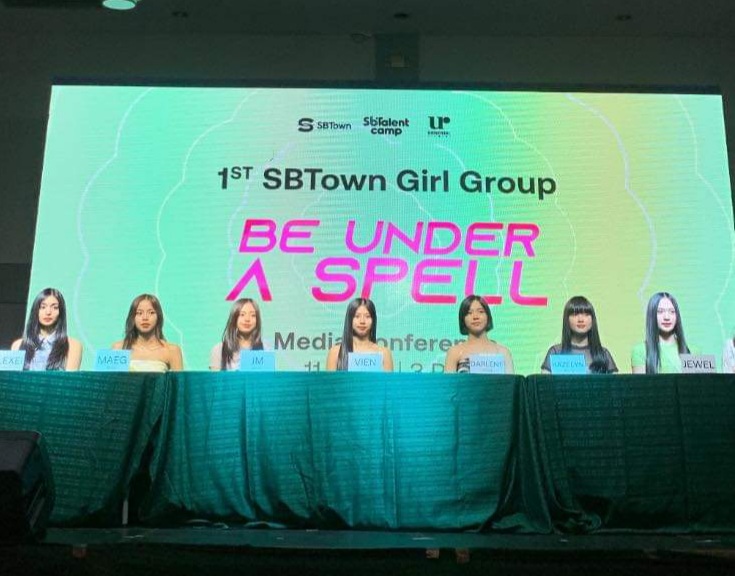 The seven-member group YGIG debuts with the song Shaba Shaba which is expected to garner audiences through its catchy and upbeat vibe that will surely be a hit among all ages. Shaba Shaba is a word play of the Tagalog phrase, "Siya ba?". SHABA SHABA is a song that expresses the charm of YGIG as the ultimate girl-crush, with its authentic hip-hop rhythm and addictive melody. The term SHABA SHABA turns into a term being used to cast a love spell in this song's concept. These witty lyrics were written by the members themselves. Along with their singing and dancing training, YGIG's creativity is also being continuously enhanced in the process by conceptualizing and writing their own lyrics. We will be seeing more of this PPOP girl group's talents in the near future through SBTown and Universal Records.