Flight attendant and entrepreneur,
Pau Kimberly
, struggled with insecurity for many years. Being in an industry with high beauty standards took a toll on her self-esteem, affecting even her career and relationships. She eventually reached a turning point, realizing that her mindset was not doing her any good. From that moment, she made an active choice to start finding happiness and contentment within herself.
Pau shares that her self-love journey was not an easy one. She says,
"My journey to self-love and self-awareness was indeed a difficult and lonely path but it was definitely worth it. It has changed my life tremendously, opened new doors of opportunity, and just overall changed the way I live my life."
In April of 2020, to beat boredom during the lockdown, Pau joined TikTok. Her first few posts were all for fun, but eventually she found herself replying to queries from aspiring flight attendants. From there, her following grew. Pau saw how broad her audience had become, and recognized that as an opportunity.
"I thought to myself, why not use this platform to be a good influence and help change people's perspective on life,"
she shares.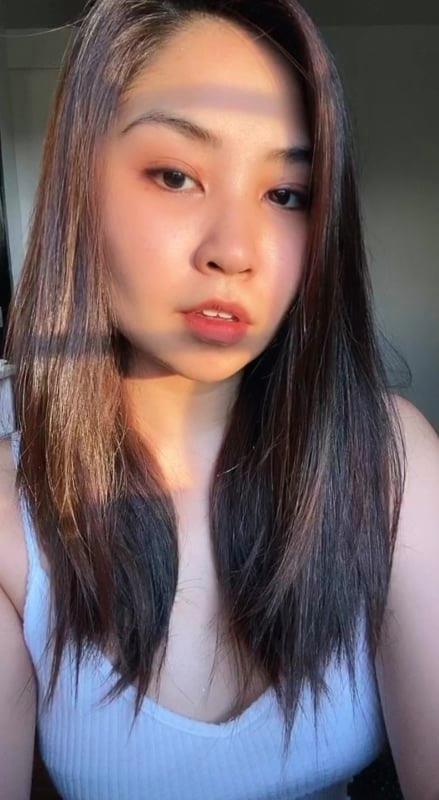 "We as women should focus on building each other up rather than tearing each other down. Social media should be less about comparison and more about supporting and lifting each other up."

Pau adds
, "I want to inspire and encourage other people, women most especially, to focus on loving and discovering themselves, finding that peace and happiness within themselves, rather than comparing their lives to those influencers and celebrities they see on social media. I want to emphasize the importance of self-love and self-awareness, and how not caring about other people's opinions and judgement could greatly impact and improve their way of living."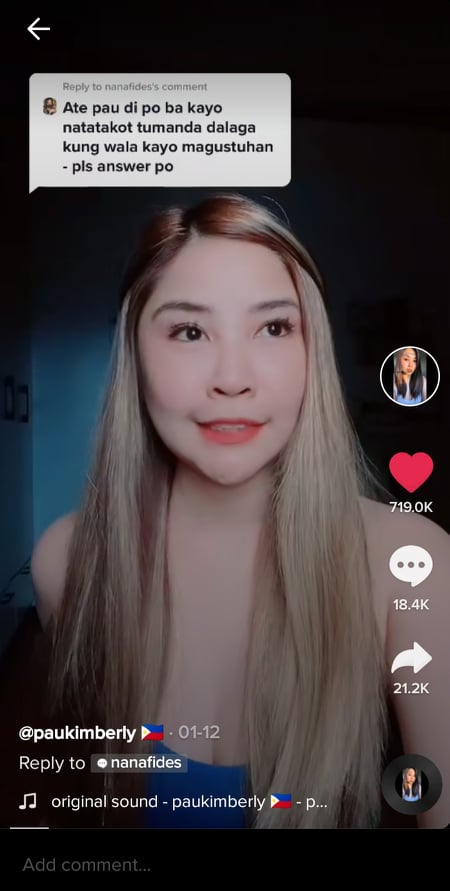 Among her videos on the app, Pau's most viewed post is one where she responds to a follower who asked if she was afraid of growing old alone, in case she never finds an ideal man. Her empowered response was,
"I don't need a man to complete me. I am complete and whole on my own. Life is beautiful and amazing with or without a partner."
Content Ideas for Empowered Women on TikTok



TikTok continues to be a safe space where female content creators can share their stories, while also inspiring others to do the same. Women who post content that is authentic and real can help boost the confidence of their followers, and empower them to express themselves freely and creatively, while living a life that they love.
Here are some ideas for great content that creative, empowered women can share on TikTok.
Dancers, singers, and musicians can use TikTok as a way to share their art with the world. Apart from original music and choreography, talented women may also opt to take on hashtag challenges, and even post duets with other performers on the app.
Women who are funny by nature can explore comedy videos, humorous skits, and challenges as their content options on TikTok. Many users turn to the app for their daily dose of laughs, so fresh entertaining content is definitely a good idea.
An active lifestyle can make for awesome TikTok content that isn't just fun to watch. Female athletes, sporty girls, and adventurers who share videos of their activities can inspire others to get moving and spend more time outdoors.
Educational content has a permanent place on TikTok, with short-form learning videos as great sources of new knowledge and information. Female educators or anyone with knowledge to share can use the platform to create teaching videos that can help enrich the minds and lives of others.
Whether you like to cook or love to eat, food-related content is always a hit on TikTok. From no-fail recipes to weird food pairings that work, there is no limit to the content women can create when they post about food.