SM Development Corporation (SMDC) 'steps into luxury' with a memorable celebration of the 65th anniversary of SM with its 'Good Guy', Korean Superstar Lee Minho on October 15, 2023, at the SMX Convention Center in Pasay City. This event marked Lee Minho's triumphant return to the Philippines since 2016.
Thousands of guests, including the Sy family, SMDC investors, partners, affiliates, and some lucky fans gathered for a night of pure luxury and entertainment. The event was hosted by Sam Oh, who kept the energy levels soaring throughout the night.
OPM powerhouse Jed Madela serenaded the audience, filling the venue with soul-stirring melodies. But the night's real star was Lee Minho himself. He took everyone on a trip down memory lane, reenacting some of his most iconic drama moments, much to the delight of his Filipino fans.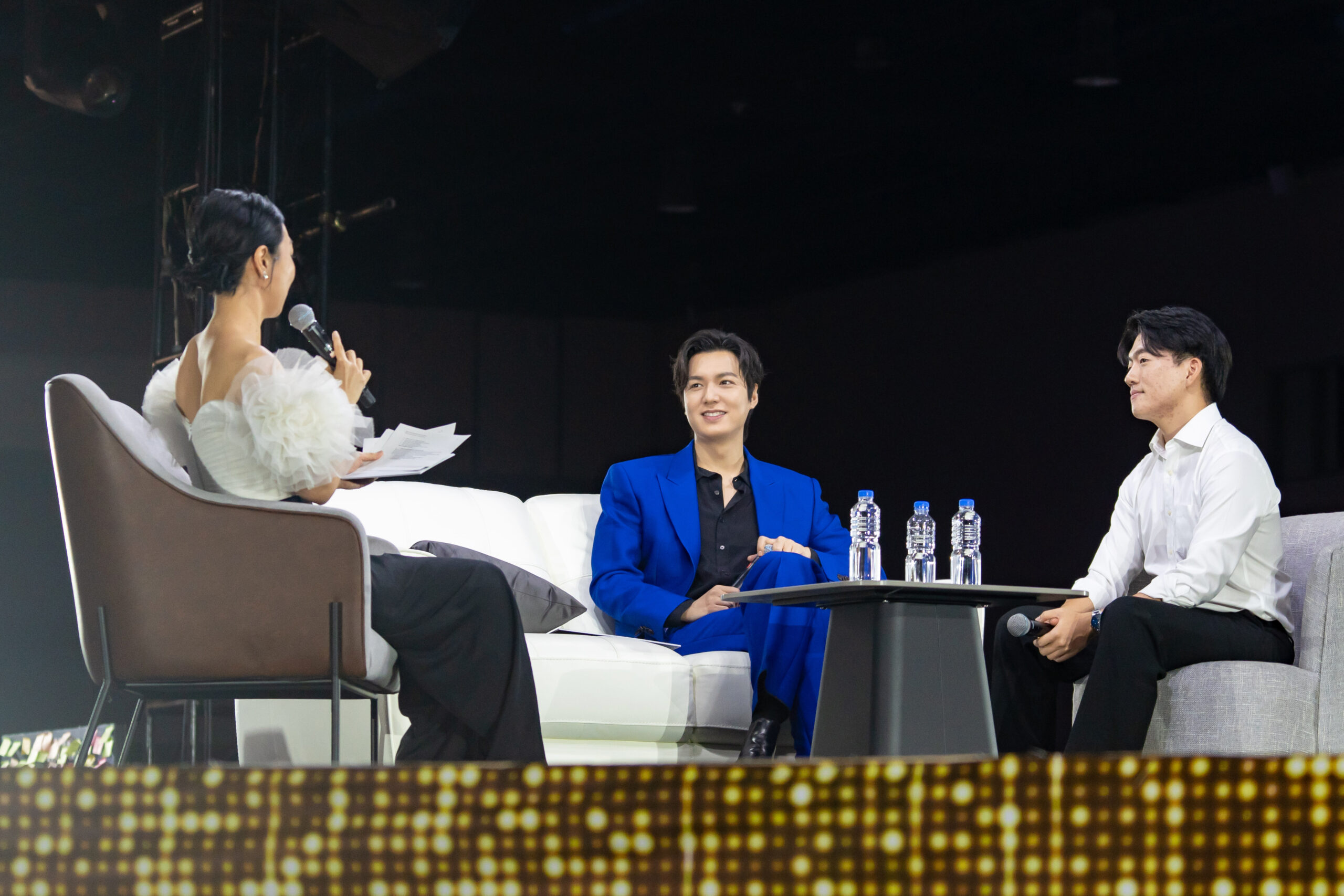 Lee Minho's warm connection with his admirers shone through as he graciously fielded questions from the audience. And for a select few, dreams came true as they stepped onto the stage for a photo op with the charming actor. It was a moment they'll cherish forever.
A Commitment to Luxury Living
But this event wasn't just about glitz and glamour. It was about reaffirming SMDC's commitment to crafting world-class, sustainable communities for Filipinos. The "Step Into Luxury" campaign embodies this dedication, promising a future where luxury meets sustainability in every SMDC development, showcasing their gems – Glam Residences, Gold Residences, Sail Residences, and Sands Residences. Each one is a testament to SMDC's unyielding pursuit of excellence.
Glam Residences: Where Elegance Meets Accessibility
Glam Residences, a true gem, has been recognized with the prestigious Best Condo Interior Design and Best Connectivity Condo Development awards at the 2023 PropertyGuru Philippines Property Awards. This dazzling property is strategically located along EDSA, just a stone's throw away from GMA-Kamuning Station. This means easy access to the vibrant heart of the North, South, and key areas like SM North, Vertis, Ortigas, Makati, and MOA.
Step inside and you'll be greeted by high-shine lacquered finishes, metallic accents, and precious fabrications that pay homage to Art-Deco splendor while embracing modern practicality. The interiors are a testament to luxury, boasting bespoke pieces with hints of champagne gold and glitz. And let's not forget about the amenities – from the gym to the lap pool, Jacuzzi, and even a rooftop bar on the 45th floor offering breathtaking cityscape views – every detail is designed to indulge and rejuvenate.
Gold Residences: A Masterpiece in Gold City
Gold Residences, nestled in SMDC's first township, Gold City, is a fully-integrated marvel spanning 11.6 hectares. Located right across the Ninoy Aquino International Airport, it's a gateway to the world. Meticulously crafted in collaboration with award-winning designers, every aspect of Gold Residences is a testament to functionality in urban living.
The façade plays with three main hues – light gray, dark gray, and white – creating a captivating depth. Step inside, and you'll be immersed in a world where art meets timeless glamour. The space features dramatic installations and organic-shaped elements, each detail exuding richness and substance. Layered with black and gold tones, the atmosphere is striking and unforgettable.
Sail Residences: Effortless Living by the Bay
Sail Residences is not just a residence; it's a lifestyle. Nestled within the Mall of Asia Complex, this fully-integrated project redefines convenience. With easy access to business districts, transportation hubs, and entertainment venues, it's a haven for urbanites. Inspired by international seaside resorts, Sail Residences boasts a sailboat deck inspired architecture. Bordering the magnificent Manila Bay, you can soak in the stunning sunsets from the property's Garden View Deck.
Sands Residences: Where Luxury Meets the Sea Breeze
Rising tall along Roxas Boulevard, Sands Residences is a 51-floor master-planned community that brings the sea and sun right to your doorstep. Imagine waking up to the breathtaking view of Manila Bay and a coconut tree-lined promenade. The partnership with renowned designers has resulted in a distinctive and iconic residential building, seamlessly blending contemporary and historic elements. From the shared spaces to the grand lobby, every corner is adorned with immaculate white and shimmering gold, complemented by captivating shapes, textures, and art installations.
And finally, the man of the hour, Lee Minho. The ultimate "Good Guy" for SMDC, he not only brings his star power but also his heart of gold through his charity platform, PROMIZ. It's all about creating a better tomorrow for everyone.
So, if you've ever dreamed of living in the lap of luxury, SMDC's residences, endorsed by the dashing Lee Minho, are your ticket to an opulent lifestyle. Step into a world where style meets sustainability, and embrace a future of endless possibilities.
For more information about SMDC and its luxury residences, follow SMDC on its official Facebook, Instagram, YouTube, Twitter, and TikTok accounts, or visit the SMDC website.