When asked who our hero is, we would respond with our 'mom'. Our mother has been the greatest inspiration in our life and is the main reason that where we are and who are we today.
As a mom of 4, I believe that we need to teach them to have confidence and belief in themelves. And no matter what happen we will love them and protect them because that is what mother is. Being a mom is really a challenging role and I really admire all the mothers out there. And one of them is Queen of All Media, Ms.Kris Aquino. She has accomplished many things but the most important things is she's a loving mom to Josh and Bimb.
Whenever I look at her, I see a fabuluos celebrity but when I think about what she does as a mom and how she does it she becomes divine and admire her more. Ms. Kris inspires and motivates a lot of moms nowaday without any barriers. It seems that this woman looks at life as a challenge and wholeheartedly intends to seize the day every day. She managed to cross them all to because of the amazing and independent person she is.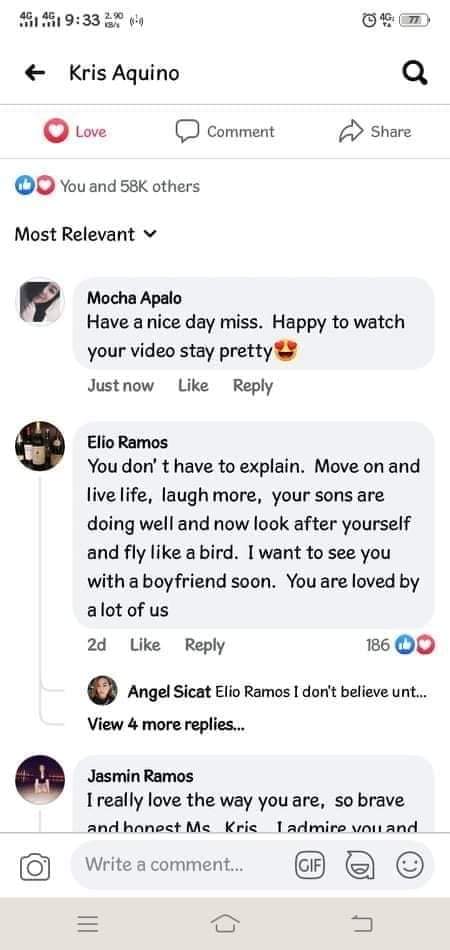 She sets an inspirational example to moms especially to single moms like teaching on how to live life and make wise choices, even in the most uncertain situations. She prioritizes her family more than affairs of her heart and shields her kids from the bashers.
To ms. Kris,
The world would be a better place if more people were like you! May God bless you good health and continue to shower love, love, love.
From a mom who admire mom♥️