As a mom of 4, its important for me to have a reliable and comfortable cleaning buddy especially when cleaning the floor. Good thing I finally found the perfect one for our floors. We all know what it's like to use a traditional mop & bucket but there is a better way with iMop Clasico. While searching on Shopee, I found the iMop Clásico, a brand by Familia Houseware Philippines.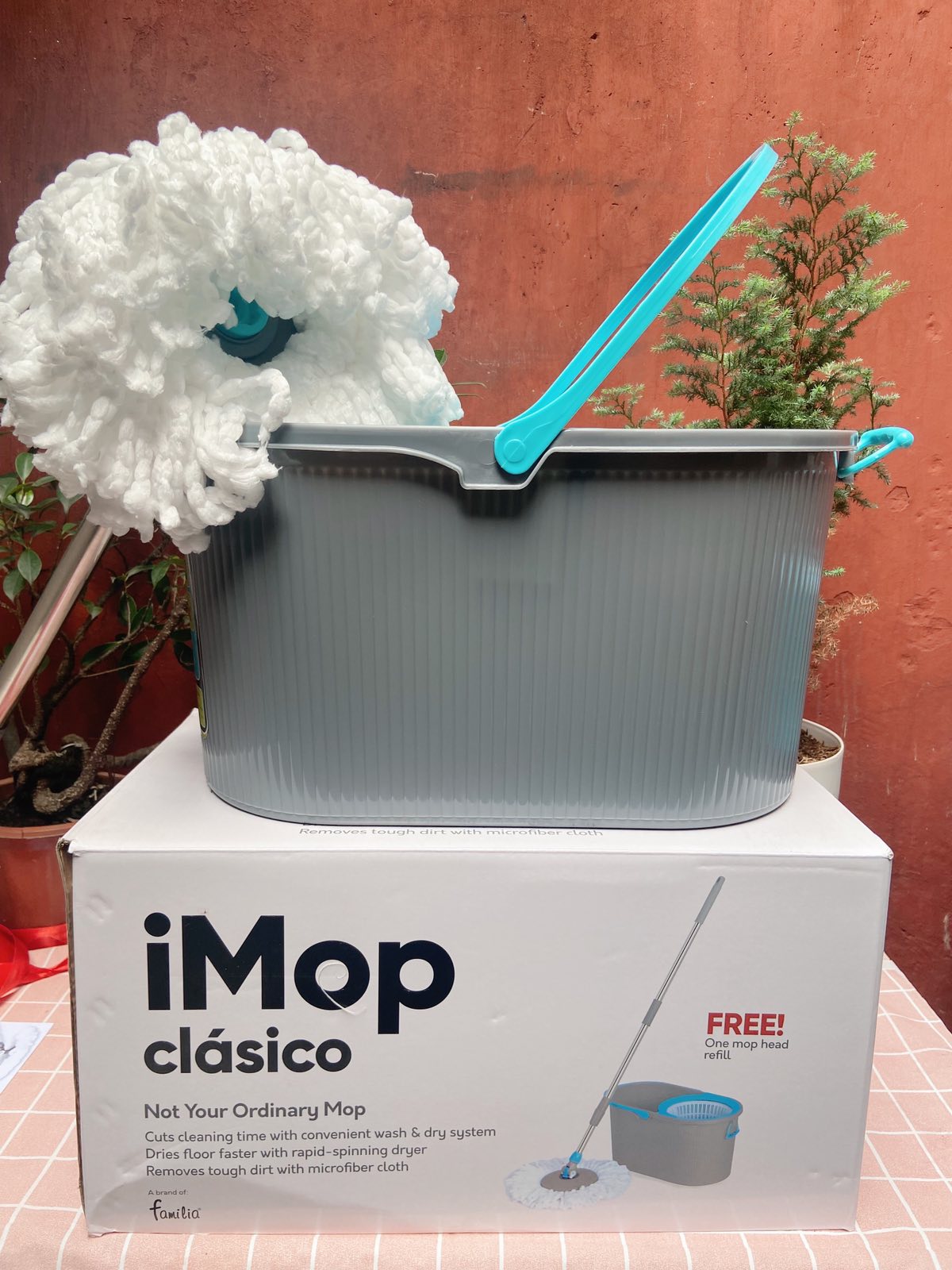 iMop Clasico is not your ordinary mop. It's a QUALITY THAT LASTS because its made of durable virgin plastic that does not break easily. You'll also love the polished, classy finish that does not look cheap at all. The color available is Gray bucket with Mint lining.
What's inside the box, complete Set of Spin Mop
– 1 Spin Mop Bucket (Size LWH: 10 x 18 x 10 inches)
– 2pcs microfiber mop head inside
– 1 handle (Length: 46 inches)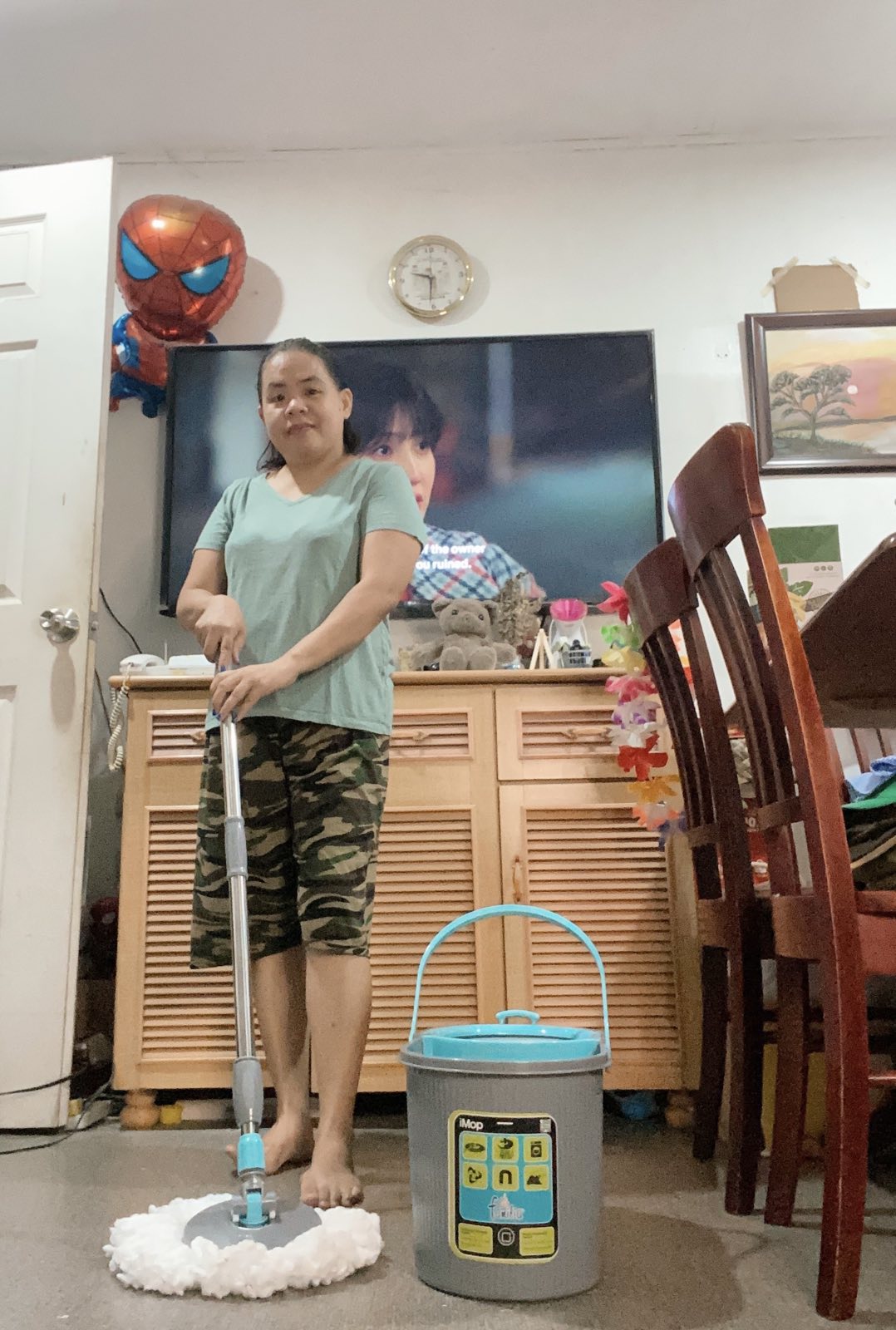 Previously I used a traditional mop and bucket. It would normally take approximately an hour to complete my cleaning sesh but now iMop made my life easier. I would definitely recommend this especially if you have larger floor spaces to clean and you want it done fast, the iMop is extremely user friendly. No more back-pain! iMOp's telescopic handle extend up to xxcm, so you won't need to bend as you clean.
What I also love about this product is the iMop's spinning system that makes it easy to wet and dry your mop that's why I can clean faster and easier and safe for all floors. iMop has definitely been easy to use. Easy to assemble, easy to empty and refill water containers and easy to disassemble and clean.
Even the kids like using this mop, it's a lot easier than the traditional mop. I certainly would recommend this! What are you waiting for? Check out na!
Check out my unboxing video via my Tiktok account
@teamaaguas