Rainy season is finally here and it's time to stock up our baby's essentials like Diaper and Baby Wipes. And here's the good news, Shopee is having the best Rainy Diaper Deals with our favorite diaper brand, Huggies. Diaper deals up to 28% off plus free shipping capped at Php200.
Check out these Rainy Diaper Deals only from Huggies: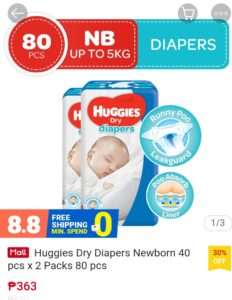 Do you know that it's normal for newborn babies to have watery or runny poo, especially when they're breastfed? Huggies Dry Newborn  has a Poo Absorb Liner that reduces wetness and prevents skin irritation by pulling runny poo away from your newborn's delicate skin. It also has a 100% breathable outer cover that allows for better airflow, helping keep baby's skin dry and healthy.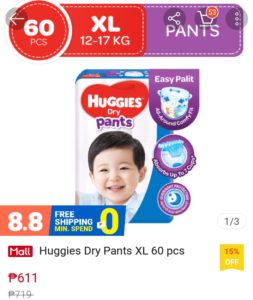 When babies grow older, a natural milestone in their development is movement, that is why they need a diaper that can keep up with their every move. The new Huggies Dry Pants is specifically designed for active babies as it has an all-around soft garterized Cotton-Flex waistband and leg elastics, giving your baby the freedom and support for all his active movement. It also ensures up to 12-hour dryness so baby is comfortable and free to move!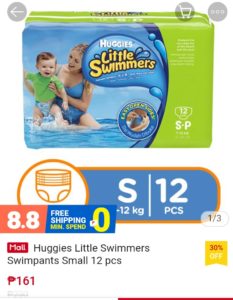 Huggies also offers diaper for our little swimmer. Huggies Little Swimmers Swimpants is the only swim diaper with easy open sides and it has a unique absorbent material won't swell in water. It also has a special leak guards help protect against accidents and stretchy sides for a comfortable fit.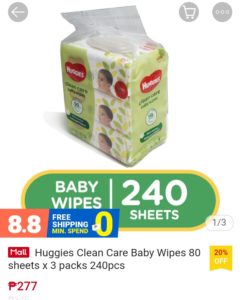 And Huggies Gentle Care Baby Wipes, are thick, soft, and absorbent-designed to clean your baby in just one or two wipes. It is made from natural fibres and have been clinically tested to be safe for baby's delicate skin, providing a safe but effective clean.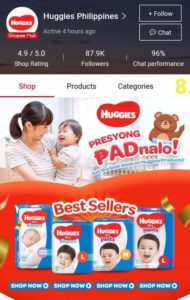 So what are you waiting for? Download Shopee app now and follow the official store of Huggies Philippines for best Presyong PADnalo!!!