"Grateful," this is how Mr. Teodoro Ferrer, Co-Founder and Chairman of the Board of Generika Drugstore, describes how he feels when asked, as the company he started celebrates its 20th founding anniversary this September. "This is a realization of a dream. I never really expected us to grow to where we are now since back then, we were just a start-up," he added.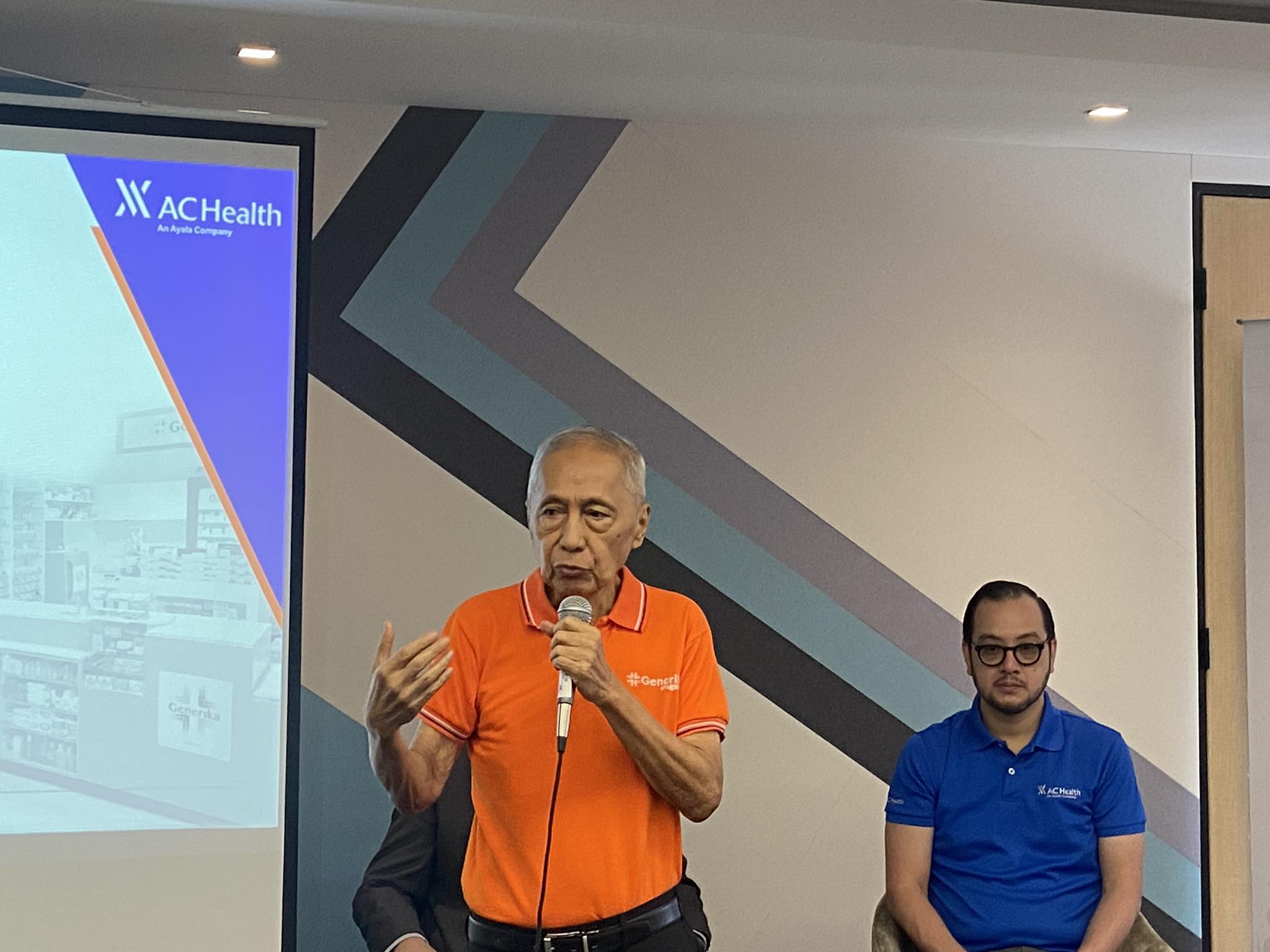 Mr. Ferrer recounted how he and his close associate, Julien Belo, started Generika Drugstore in 2003, with a vision to help alleviate the impact of the rising cost of medicines by giving people access to quality and affordable generic medicines. A year later, Generika Drugstore opened its first store in Montillano, Muntinlupa City, becoming a pioneering advocate and champion of generic medicines in the pharma retail space.
Fast forward to today, Generika Drugstore has grown to over 700 stores nationwide and targets to reach 1,000 by 2025 with the support of the Ayala Healthcare (AC Health) Group which acquired a stake in the company in 2015.
20 Years of Ginhawang Generika
For Atty. Yet Abarca, President and CEO of Generika Drugstore, the vision that was laid out by its founders continues to underpin the company's mission of delivering relief or ginhawa by making quality, affordable medicines and other healthcare essentials accessible to its customers, and has become the driving force behind the company's growth.
"Looking back, it has been twenty years of delivering the Ginhawang Generika promise to our customers and the communities we operate in. Through our portfolio of quality and affordable generic medicines, we have helped reduce their out-of-pocket spend for medicines. Our staple "Libreng Konsulta" program with partner doctors, along with our other plus services across our store network, have also helped empower communities to take better care of their health. We are grateful for the opportunity to be their healthcare partner over the years," she said.
20 Years and Beyond
Looking ahead, Ferrer is confident that Generika Drugstore will continue to flourish and create a positive impact, especially with the support of AC Health.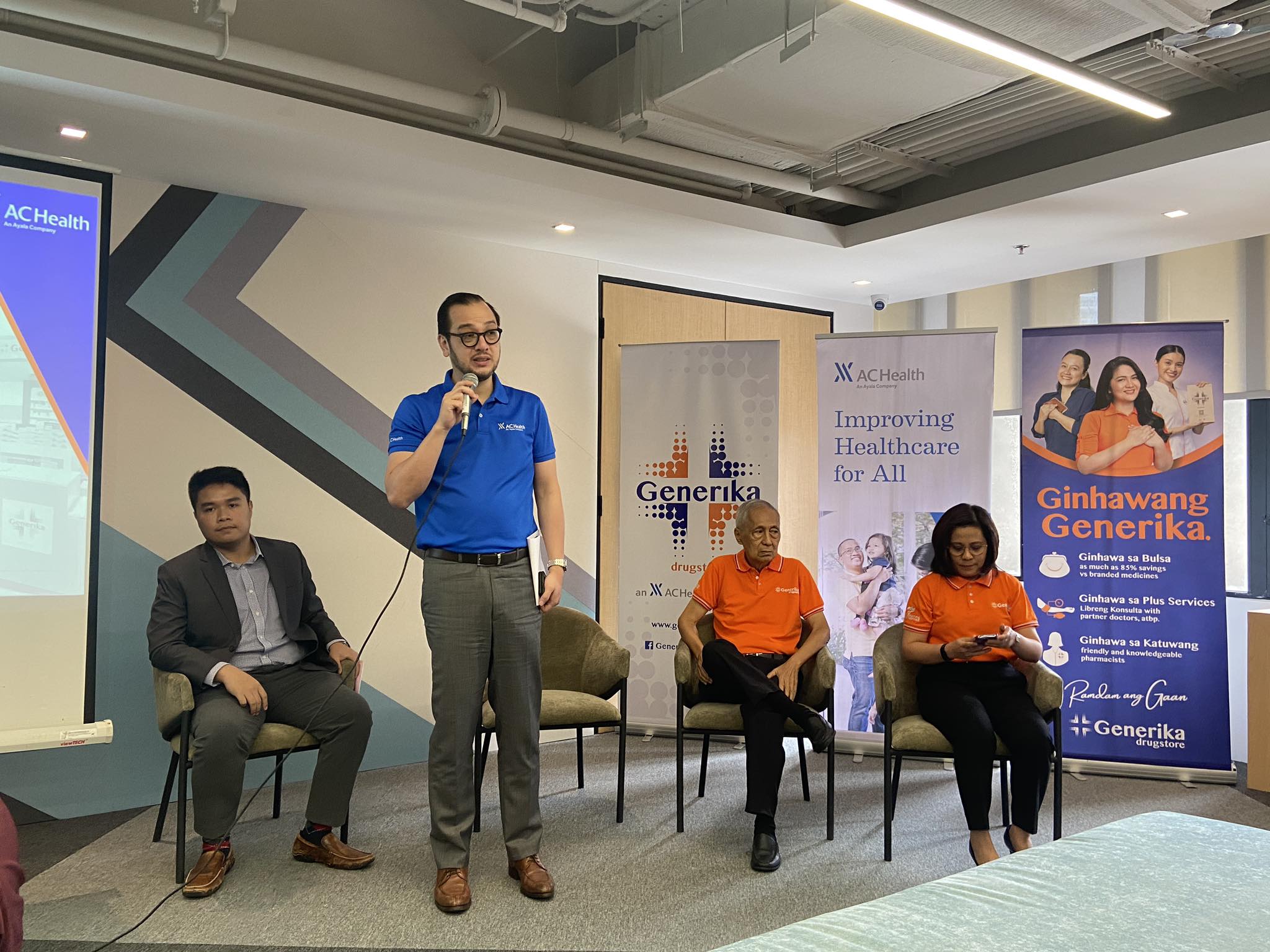 This was affirmed by AC Health President & CEO, Mr. Paolo Borromeo, who acknowledged the critical role of integration as a key strategy for AC Health, and Generika Drugstore's pivotal role in the group's ecosystem as it endeavors to broaden access to essential medicines. "Our dedication to promoting affordable and accessible generic medicines together with Generika remains a top priority. We believe that through our collective efforts, we can create a healthcare landscape where every Filipino has equitable access to the medicines and healthcare they need." Borromeo shared.
Asked what people can expect from Generika Drugstore past its 20 years, Abarca said, "Our passion and commitment to our founding vision remains as strong as ever, as the need upon which it was anchored remain as pressing as it was 20 years ago if not more. What Generika Drugstore has become inspires us to do more."