Let's be real: it is not easy being a mother. Being a woman and a mother can be challenging to begin with, as they are more likely to face gender-specific issues regarding money and finances.
For instance, women are more likely to earn less than men. According to a 2022 study by the Philippine Institute for Development Studies (PIDS), women earn about 18 percent less than men in digital jobs. This is consistent with figures in other countries; the US Census Bureau in 2021 said that men earn 16 percent more than women on average.
In traditional Philippines, there are societal and cultural burdens women have to bear, moreso for  mothers as they  are expected to take time off to care for children and other familial obligations.
As we celebrate Mother's Day on May 14, here are tips for super moms on how on how to achieve financial independence:
Always have a financial reserve. Make sure you have savings equivalent to six months of household expenses, regardless if you share the financial responsibilities with your partner. With an emergency money reserve, you are prepared for any potential loss of income. This should give you enough leeway to find new sources of livelihood without making major cuts in your household spending. It can also cover emergencies without begging for help.
Plan the finances with your partner—and your family. Traditionally, mothers are expected to be the "budget" keeper of a Filipino household. Of course, this isn't always the case—fathers can be the official family accountant, too! What's important is that you and your partner regularly talk about and budget your household expenditure. Create a budget that lists down your daily, weekly, monthly, and seasonal expenses.
And to help you better track your spending, use online banking like RCBC Digital where you can pay all your bills electronically using your deposit account or your credit card . Tick off each bill on the list after you pay it off, and easily review it anytime right on the app itself.
With RCBC Digital, you can also transfer funds hassle free online, and still keep track of your account movement through transaction history
Secure your children's future.  Being a mother entails protecting your child—and yes, that includes protecting their future. Cover the various needs of your children through insurance. An educational plan should be your first goal as school tuition fees in a Philippine private school can reach up to P280,000 annually from preschool to secondary education (that includes junior and senior high school). Having an educational plan can remove the heavy load of worrying how to pay for your child's education every academic year. Once this is taken care of, consider getting life insurance to secure the financial needs of your children in case something unfortunate happens to you or your partner.
Increase your income. Even if you're happy with what you're earning now, you shouldn't be complacent. As you and your children get older, your expenses will only go higher. Consider investing so you can make your money work for you.  You can choose the right investment depending on your risk appetite.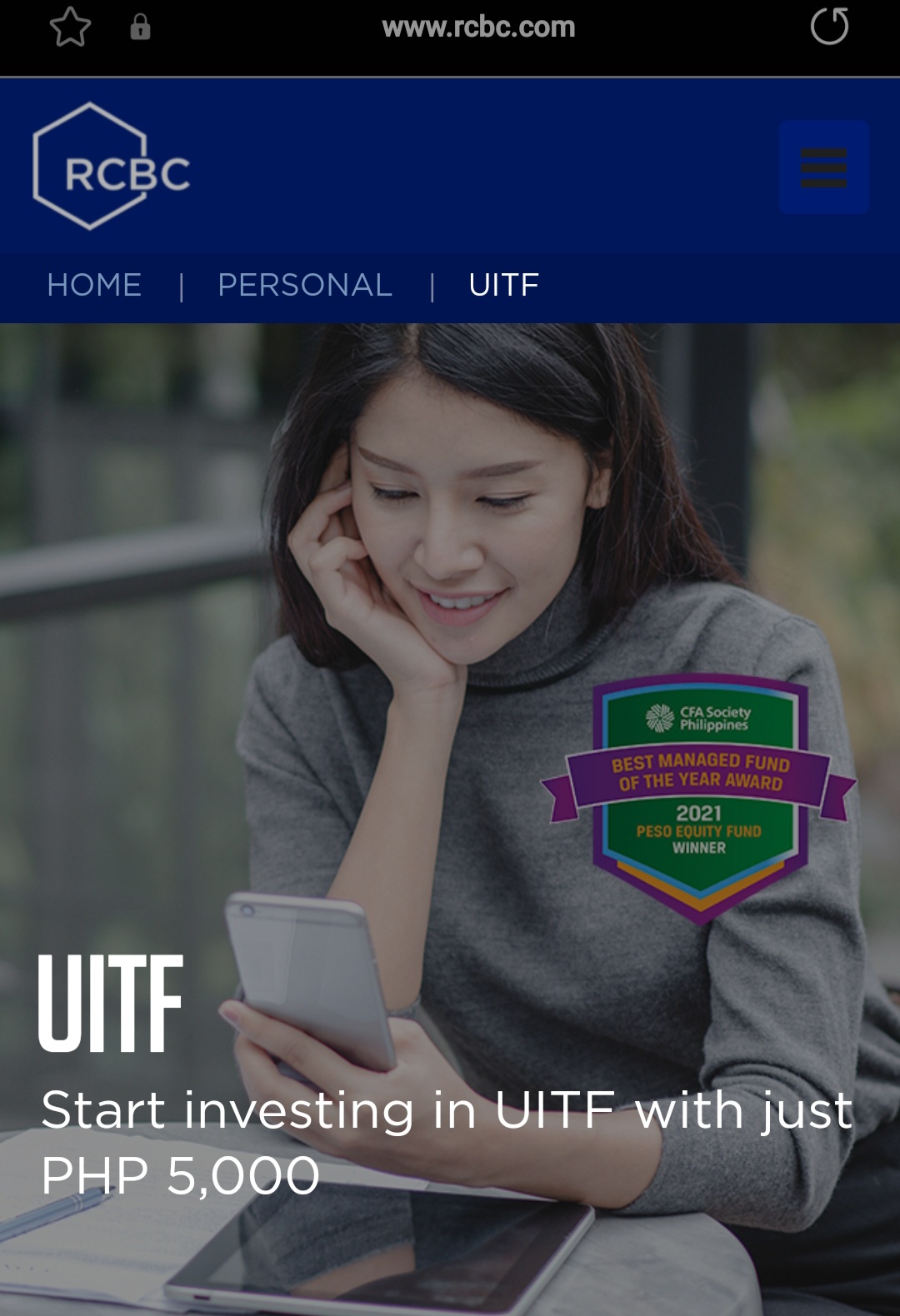 Consider putting your money in RCBC Unit Investment Trust Funds which match your financial capacity, risk preferences, and financial goals. For as low as ₱5,000, you can start a UITF to grow your funds or boost your retirement fund. For example, the RCBC Rizal Peso Money Market Fund is an affordable investment that lets you enjoy higher yield potential. You can also easily access it online and redeem anytime.
The foundation of being a financially independent woman is by being financially literate and through saving—and this takes knowing financial tools and products that are tailor made for your specific needs. For instance, RCBC's  eWoman Savings is specially designed for women. It is a premium savings account that allows you to take control of your finances with a debit card and savings account in one. It comes with free life insurance from Sunlife Grepa with coverage that is worth three times your six-month Average Daily Balance, up to a maximum coverage of P2 million.
Make financial management less stressful for you. If you've got the financial goal, RCBC has the financial solution. Learn more about what RCBC can do for you― visit rcbc.com today!