"YOUR SONG OF EXCELLENCE," organized by Taiwan Excellence and co-presented by Aromase, Derma Angel, and Johnson Fitness Philippines, is back on its third season this year, and promises to be even bigger, bolder and grander than ever, with celebrity judges Yeng Constantino, Ice Seguerra, Arthur Nery and Paulo Zarate. Watch the official music video: https://bit.ly/YSOE2023MusicVideo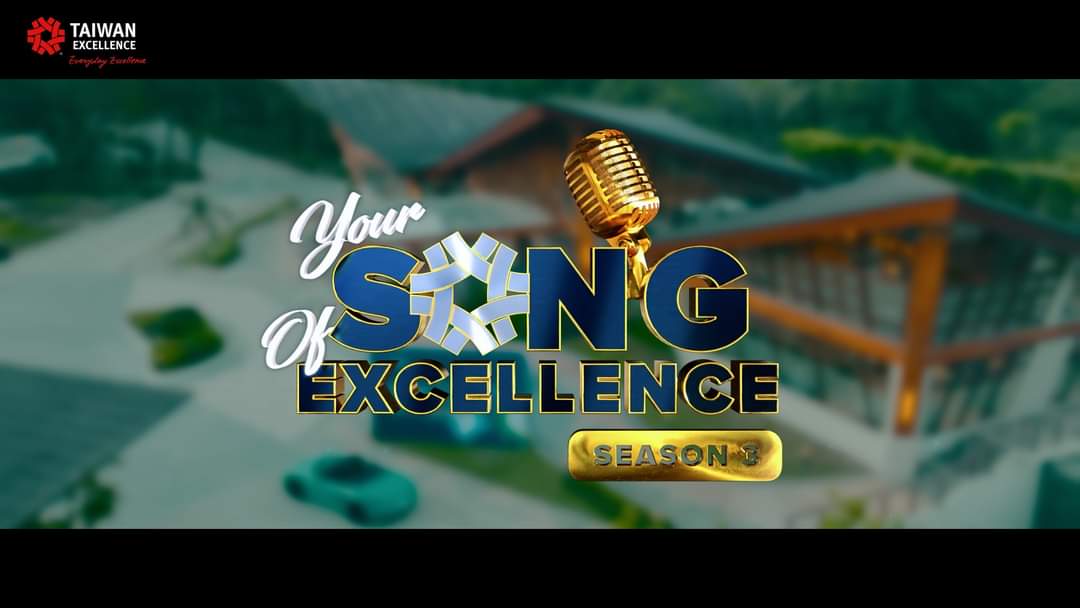 On its Season 3, the Contest is not just about singing, but songwriting is introduced. A great occasion to showcase true Filipino musical talent and ingenuity, where cash and product prizes await the winners.
Given the difficult task of judging this premier singing and songwriting competition are come-backing judges such as singer-composer and pop-rock royalty Yeng Constantino, music producer and songwriter Paulo Zarate from Season 2. Completing this year's roster of judges are singer-songwriter, actor and director Ice Seguerra, and singer-songwriter and music heartthrob Arthur Nery, who are expected to give their own take on the display of singing prowess and songwriting acumen of this year's contestants. Hosting "Your Song of Excellence" Season 3 is none other Nicole Laurel Asensio, a singer-songwriter whose also top-notch theater actress.
If you are a Filipino citizen, male or female, aged 18 years old and above, and have big dreams of making a name in the Philippine entertainment industry, then join "Your Song of Excellence" Season 3 singing and songwriting competition.
Joining is easy. Just head on to the "Your Song of Excellence" Season 3 audition link (bit.ly/YSOE2023Audition) and register your personal information details.
As "Your Song of Excellence" Season 3 includes songwriting, it will be a more exciting journey for the aspirants. For the songwriting category, just upload an audio-video file of the original audition song with lyrics following the same file name format – JuanDelaCruz_Audition.mp3. Those auditioning for the singing competition have to choose from any of the six (6) Taiwan Excellence Registered Songs, which can be found at bit.ly/YSOE2023AuditionSongs. Once a song is chosen, simply upload an Audition Video following this file name format – JuanDelaCruz_Audition.mp4.
Deadline for submission of audition entries is on September 15, 2023.
"Your Song of Excellence" Season 3 is supported by major brand partners, Acer Philippines, Annie's Way, ASUS Philippines, FECA, iBle, MSI, PC Express, Tatung, Predator Gaming and Republic of Gamers.
So, what are you waiting for? This is your chance to be on the spotlight in the world of Filipino musical artists of the new generation. Join "Your Song of Excellence" Season 3 singing and songwriting contest. It will certainly be a life-changing moment.