Do you agree that shoppong preloved often means we spend less in total peso amount? Preloved shopping is buying clothes, other stuffs that have already been used/loved by someone else (once or twice) and often priced very low as compared to buying that new product.
The past 10 months, online shopping is one of our bestfriend and as a mom, I always look for something na makakatipid ako but dapat sulit ang items na makukuha ko. Some celebrity/vloggers sell their items especially clothes at great value. I also found some cute preloved clothes on Shopee.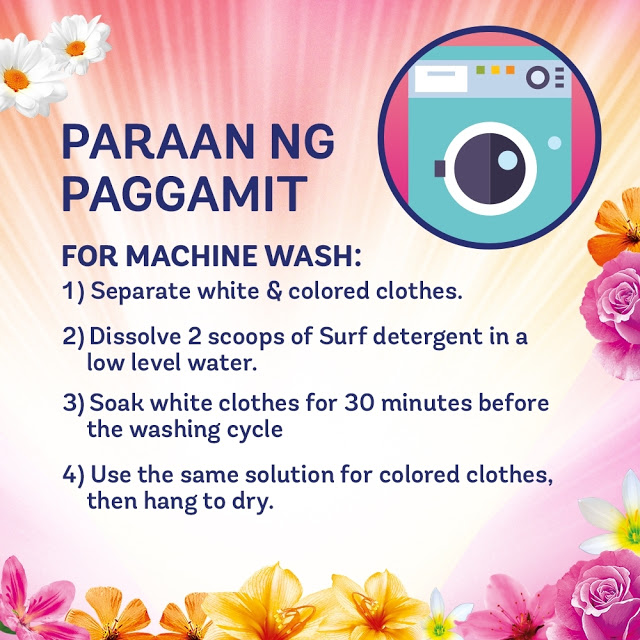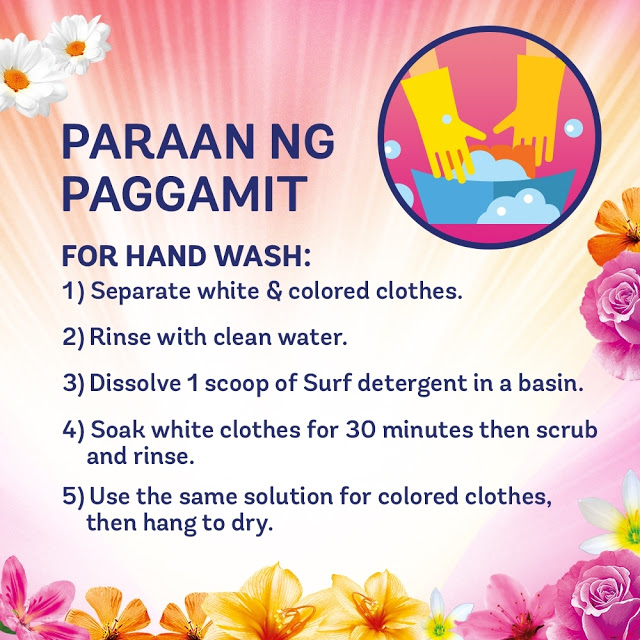 After getting the clothes,  I wash them first with both Surf Powder Detergent and Surf Fabric Conditioner to make them look and smell brand new. I've been using Surf for all my laundry needs and it made me a Wais mom.
Surf Powder Detergent has Surf Active Clean Technology, an improved formulation with agent that cling on to your clothes to keep them clean white and fragrant premium quality for a wais price.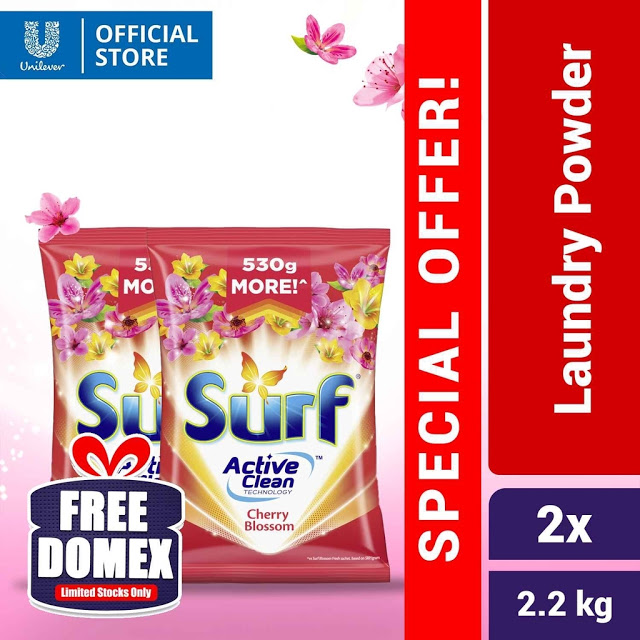 Surf Cherry Blossom Detergent Powder with Fabcon
This detergent powder infuses our clothes for a brilliant clean and freshness,  with burst after burst of uplifting fragrance. This is suitable for washing both colours and white.
For best results, I also use Surf Fabcon after wash. It has Surf's Sun Bloom Technology : mas bumabango ang damit under the init! Wais!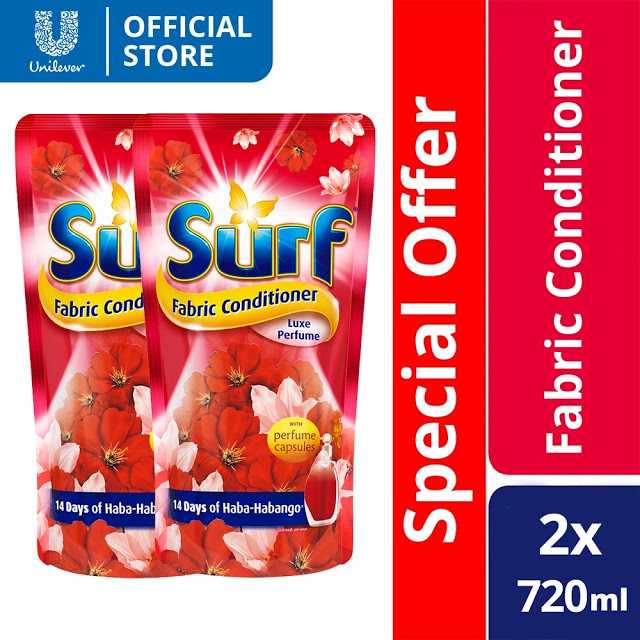 Surf Fabric Conditioner Luxe Perfume
Ingredients : Cationic Surfactants and Fragrance. It has a perfume caosules that stays on our clothes and blooms under the sun.
I feel so proud of myself for getting great quality at great value. Thanks to Surf, I get Linis at Dobleng Bango, wais pa sa presyo! Buy Surf on Shopee today and get that great value!!!
Download Shopee now and follow @UnileverHomeCare and start adding to cart your Surf powder detergent and Fabric conditioner.