Over the years, consumption of media and technology has rapidly increased and has been built on the fast-paced lifestyle adapted over the decades. Given quicker access to information, careers in media and technology prove to be promising for those pursuing relevant 21st century professions.
This points to the question: why choose media and technology programs?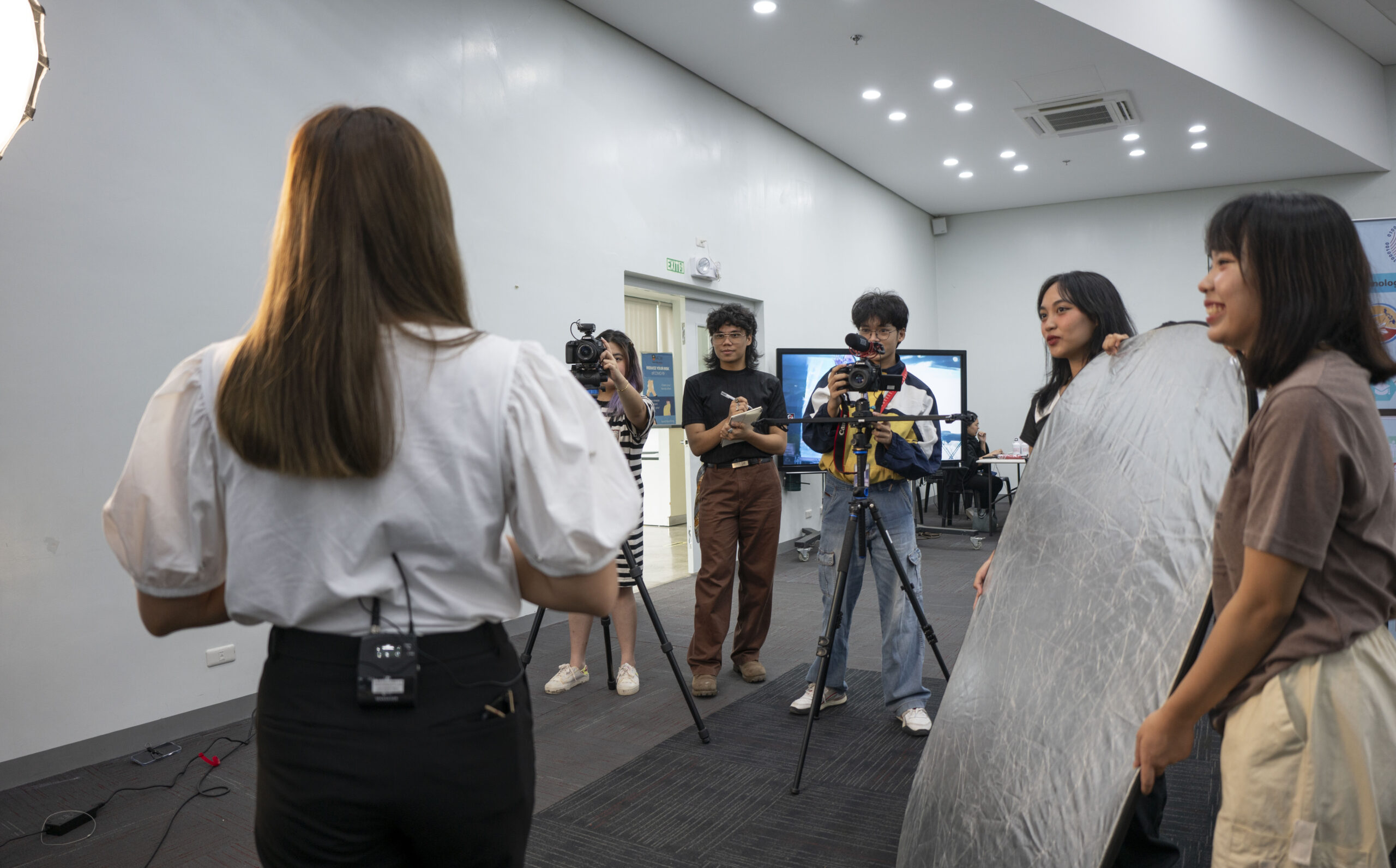 Fundamentally, media and technology programs hone and expand media literacy, and this is particularly important in this day and age where people not only consume but produce a great variety of mass media that can lead to misinformation.
Education on media literacy trains students in critically analyzing messages in media and understanding which sources of information are credible or not, and choosing media and technology programs not only gives students the space to further hone their media literacy but also promotes responsible content and media creation.
Additionally, these programs are some of the most artistic and technical educational pathways to partake in — promoting creativity, design capability, production, management, and a sense of community. The very nature of creative and technological works is the community in which it is born in and continues to thrive.
Nowadays, the media and technology industry have been a safe haven for creatives everywhere. It is essential that they interact with their peers and discover new viewpoints to gain more inspiration in the work they do as this will help transcend their individual growth as well.
In Mapúa Malayan Colleges Mindanao (Mapúa MCM), two particular programs are at the forefront of media and technology: BS in Entertainment and Multimedia Computing (EMC) and Bachelor of Multimedia Arts (MMA).
The Bachelor of Science in Entertainment and Multimedia Computing (specialized in the Game Development program) propels students to creating and developing games with an abundance of knowledge on game design, character creation, managing game development projects, utilizing a multitude of tools, and the like.
The Bachelor of Multimedia Arts, on the other hand, offers students a great number of courses that strengthen skills in media production, graphic design, videography, photography, animation, and many more.
Through these programs, the institution wishes to develop quality professionals in the fields of media and technology who excel in media literacy, critical thinking, creativity, and flourishing a community of like-minded individuals.
Last August 2023, select EMC and MMA students of the institution had the opportunity to showcase their talents and skills and expose themselves within a media and technology-centered community. The event was titled Davao Pop Culture Mania, and it served as an opportunistic gateway for several students and participants to present and hone their digital artworks and creative endeavors. This kind of exposure sets the stage for an inclusive, uplifting, and growing community for media and technology creatives here in Davao City.
To learn more about Mapúa MCM and its various program offerings, visit us at Gen. Douglas McArthur Highway or through our website: www.mcm.edu