Abi Marquez has just been featured on Andy Cooks' TikTok video!
Andy Hearnden, better known as Andy Cooks on TikTok, has racked up a stirring 1.2 MILLION views overnight with his posted video, cooking and trying out a famous Filipino dish – Tortang Talong; The video took off from Abi Marquez's viral TikTok upload last August 21, 2022, Would you try the BEST EGG DISH IN THE WORLD?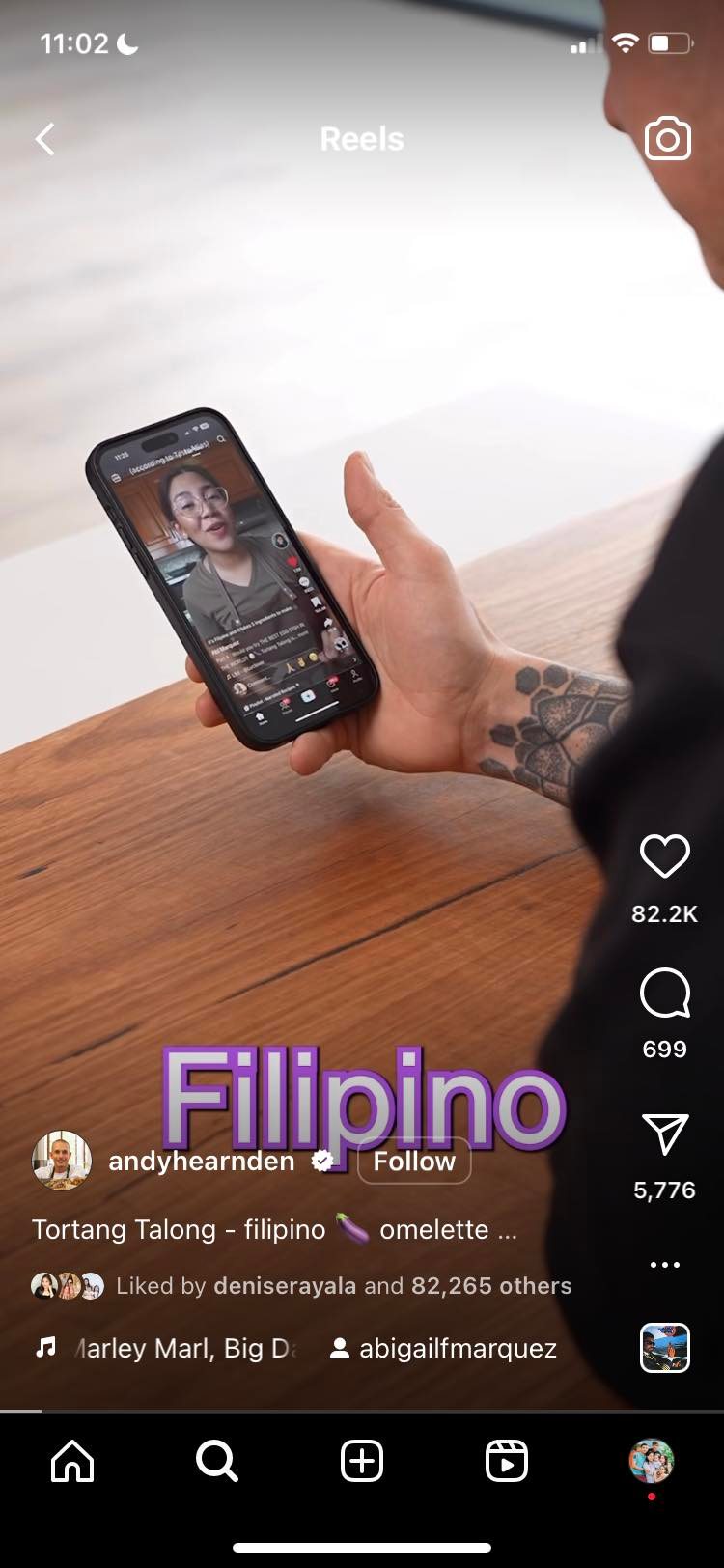 In the clip, the chef watches Abi's video then exclaims, "Let's find out!". Andy then gets going and begins the recipe. The entire preparation is done carefully and in true Filipino style. The resulting Tortang Talong too looks absolutely delicious, especially with the crispy garlic oil finish!
On her Instagram, Abi Marquez shared how thrilled she is to be featured on one of Andy Cooks' videos.
"So honored! By the one and only @andyhearnden", she captioned her post. @abigalfmarquez Instagram story
Andy Cooks and Abi Marquez have been sharing mouthwatering recipes and tutorials on their social media accounts. As for their next video? Many food enthusiasts hope for a possible collaboration!
Abi is one of the talents of NYMA Talent Management. NYMA is one of the brands under KROMA Entertainment, the new tradigital entertainment company backed by the ecosystem of the Globe Group. NYMA recognizes Abi's immense talent, and love for her craft. Short for "Now You Must Aspire", NYMA aims to make Abi shine as brightly as the sun by giving her unparalleled support, helping her expand her content and reach in the tradigital space. 
Follow Abi and her food adventures on:
TikTok: https://www.tiktok.com/@abigailfmarquez
Instagram: https://www.instagram.com/abigailfmarquez/
Facebook: https://www.facebook.com/abigailfmarquez
YouTube: https://www.youtube.com/@lumpiaqueen 
Twitter: https://twitter.com/lumpiakween