Calling all techies! Shopee is now offering the best deals and prices on smartphones that are affordable, 100% authentic, and takes the best photos just in time for the Christmas season. From October 12 to October 19, consumers can look forward to fantastic promotions, and up to 20% off on favorite electronic and smartphone brands.
Here are ten budget-friendly smartphones you can get yourself or your loved ones for Christmas:
Vivo S1 Pro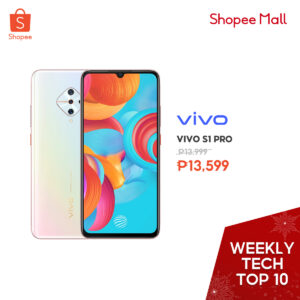 Take the best grou-fies with the Vivo S1 Pro. It has a 32MP front camera and 48MP rear camera for the perfect photos. It comes in two colors: Knight Black and Fancy Sky.
ITEL Vision 1 Plus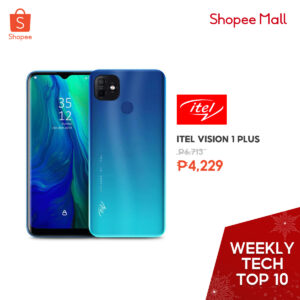 Be always on the go with the ITEL Vision 1 Plus. It has a 5000 mAh battery and a fast-charging feature. It comes in two colors: Black and Purple.
Nokia 3.1 Plus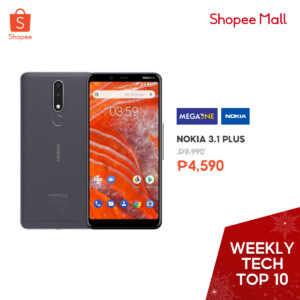 Enjoy high-definition videos with the Nokia 3.1 Plus. It has HDR and panorama camera features for those award-winning shots.
Vivo Y19
Never run out of battery with the Vivo Y19. It has a fast-charging feature and a 5000 mAh battery that keeps you going through the day. It comes in two colors: Magnetic Black and Spring White.
Samsung Galaxy A11
Store all your favorite photos with the Samsung Galaxy A11. It has a 32GB ROM size and can support up to 512GB micro SD external memory card. It's available in Black and Blue.
Samsung Galaxy A01
Get the most out of life with the Samsung Galaxy A01. It has a dual-sim purpose and is 4G LTE-ready.
Xiaomi Redmi 9A
Do more with the Xiaomi Redmi 9A. It's 4G-LTE ready, has a dual-sim slot, and a 32GB expandable store. It comes in three colors: Sky Blue, Granite Green, and Peacock Green.
Capture the best moments in life with the Huawei Nova 7i. It's designed with a wide-angled lens and a 16-megapixel front camera. It's available in Midnight Black but also has colors such as Crush Green, Sakura Pink, and Skyline Gray.
Indulge in movies in high-resolution with the Huawei Y7. It has a high-resolution screen and scratch-resistant glass for display protection. It comes in two colors: Aurora Blue and Midnight Black.
Keep track of your workouts with the Huawei Y6P and WatchFit Bundle. Both have a 1-year warranty, and the WatchFit has 10-day long battery life.
For more information about other deals and discounts on smartphones, visit https://shopee.ph/m/weekly-tech-top10
Download the Shopee app for free via the App Store or Google Play.