Union Bank of the Philippines (UnionBank) recently created the country's very first mass retail banking hub, aimed at providing support specifically to micro, small, and medium enterprises (MSMEs) in the country as part of the Bank's goal of enabling inclusive prosperity amid the current global health crisis.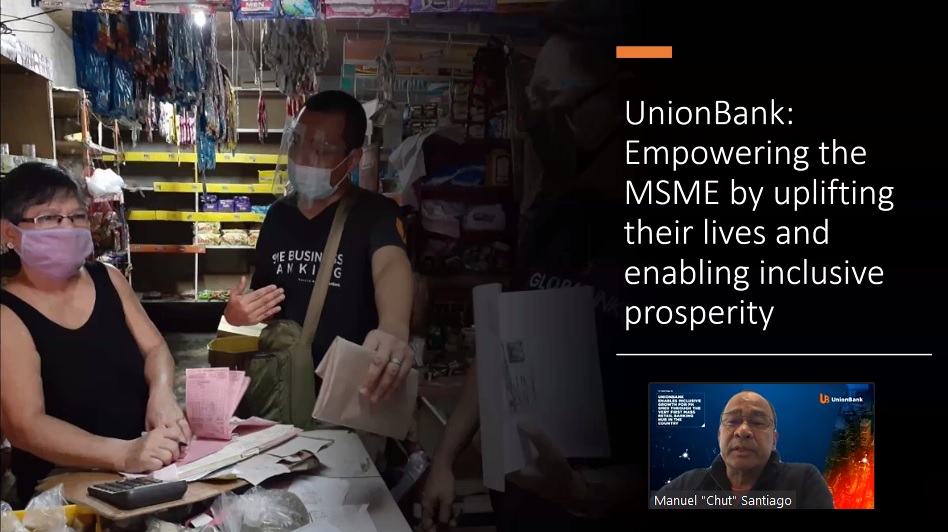 The hub, a consolidation of all entrepreneur-centric solutions offered by UnionBank, will provide a one-stop center for resources that MSMEs might need in order to support their businesses regardless of size—such as financing, logistics, and a buyer-seller network, to name a few—all made accessible to mass market customers.
This was one of the topics at UnionBank's E-Talk Tales last February 17, wherein UnionBank's Chief Mass Market and Financial Inclusion Executive Manual G. Santiago, Jr. focused on how the Bank addresses the typical pain points encountered by entrepreneurs, especially during the pandemic.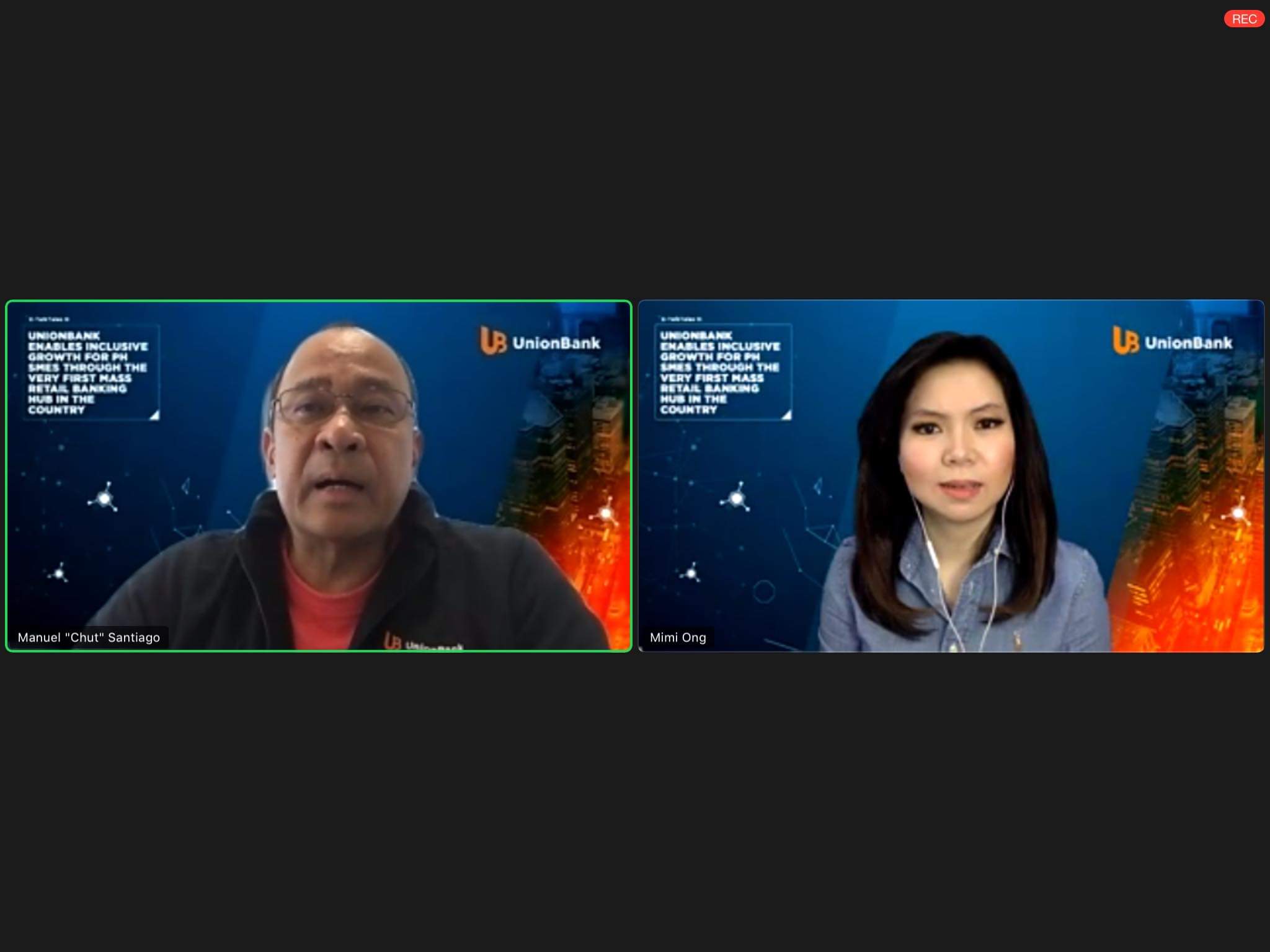 Santiago began the discussion by first explaining what the hub's target market is, which he defined as "the middle-middle income level going down" which is also a mix of banked, underbanked, unbanked customers.
"I think the definition for SMEs is much more defined where we're really looking at micro, small, and medium enterprises. So, these are your businesses with, for micro, 3 million in capital, and then you have 15 million for small, and for medium, it's about a hundred million in capital," he added.
According to Santiago, UnionBank estimates this market at about 50 million customers, with the majority of them being in the lower income segments. In addition, about 60 percent of this customer market classify themselves as self-employed entrepreneurs. "It's a large market and we think this is a segment that needs attention at this time, and we're putting our efforts into that."
Santiago noted that a lot of entrepreneurs today are very careful about their decisions when it comes to their businesses, as a result of the uncertainties brought about by the current health crisis. This "wait and see" mindset is evident even in those who have immediate access to financing.
"We've seen that in the way they apply for loans. You would think that because you have loans available that people are going to flock and apply," Santiago said. "In fact, even those existing loans that we have that have reached the renewal stage, MSMEs would even say 'can you renew that at half the amount only, and I will just come back to you when things are better?'," Santiago said.
"It's a good thing because it shows a sign of maturity, and you know, in this time, you can't be very aggressive. You really need to think about your next steps to be able to survive this crisis."
With its vision of empowering SMEs through digital initiatives, UnionBank has already laid a lot of ground work even before the pandemic to address SME challenges.
UnionBank Business Loan via UBX SeekCap, an online Loan Marketplace where business owners and SMEs may easily browse short-term business loan products and apply digitally. SeekCap allows SMEs to get approval within hours.
The Bank has also created the SME Business Banking App, an online platform that enables SMES to manage their financial transactions by facilitating all business payments with the most extensive list of government and utility billers, transferring funds to both local and international banks, customizing complex business approval flows, enrolling all companies and subsidiaries in a single-log in setup, and opening and managing payroll accounts for their employees, among others.
To know more about UnionBank's digital initiatives, visit https://www.unionbankph.com/