Start the year right by putting your hard-earned money into a worthy and wise investment.
Top Coastal Bay Realty Corporation introduced its newest residential property – Coastal Luxury Residences.
The developer of this luxury condominium gave a comprehensive approach to luxury living with its seamless integration of home, leisure, work, and well-being in the construction of this residential property.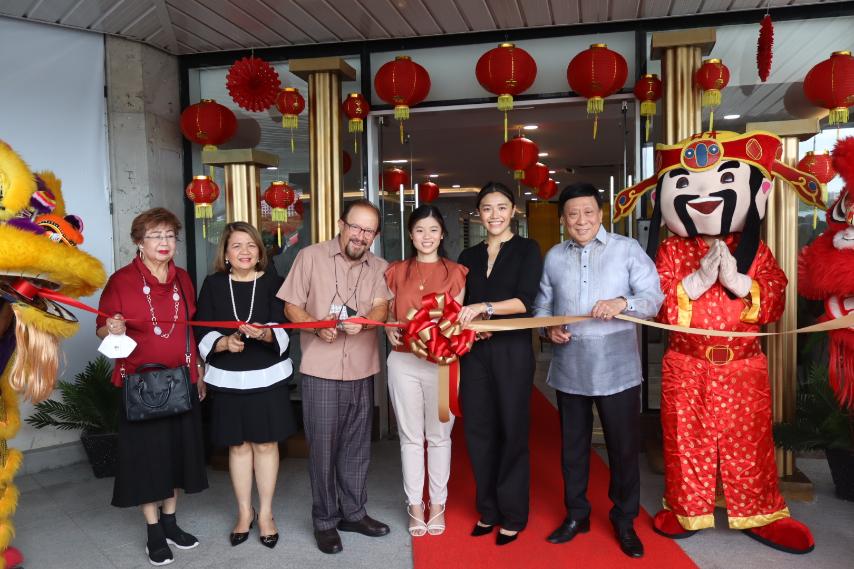 Coastal Luxury Residences gathered authorities from real estate in the Philippines in a ceremonial ribbon cutting. Present in the ribbon cutting ceremony were Top Coastal Bay's management team – Ms. Monica Chen and Ms. Ryna Brito, the First Chairman of the Professional Regulatory Board of Real Estate Service (PRBRES) under Professional Regulatory Commission (PRC), Dr. Eduardo G. Ong, Philippine Chamber of Commerce and Industry (PCCI) Parañaque Chapter president Ms. Lolita Duria, and former Parañaque representative Mr. Ed Zialcita.
A festive media event was held last January 20, 2023, on the 5th floor of Coastal Luxury Residences' Function Room. A lion dance performed by the Philippine Pagoda Khuan Loke Athletic Association commenced the launch, coinciding with the celebration of Chinese New Year. More photos HERE
Ms. Monica Chen, operations manager of Top Coastal Bay Realty Corporation welcomed the members of the press and other important guests at the said event. She briefly shared the birth pains of constructing this luxury property, especially during the pandemic. "When the pandemic happened in the country, necessary changes had been made to continue the development of our dream property," shared Ms. Chen.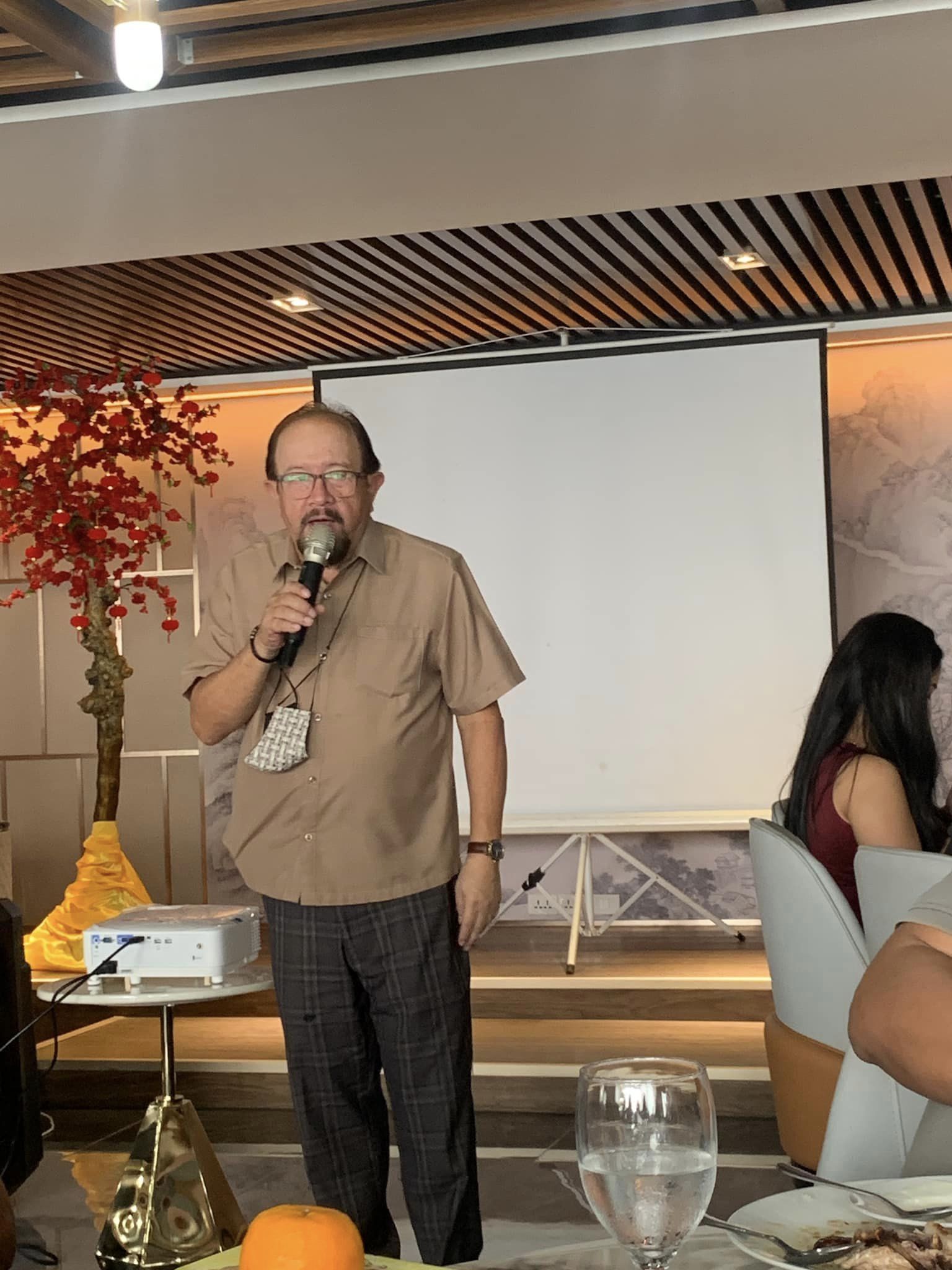 Former Parañaque representative Mr. Ed Zialcita thanked the developers of Coastal Luxury Residences for investing and putting up a luxury property in the city. He also shared a brief history of what the property's location was like before and its enormous transformation into what is it today. "It [Bay Area] is considered on the same footing as Bonifacio [Global City]," added Mr. Zialcita.
He also encouraged guests present at the event to support the property. "When you look at investing in property, don't think of it as an expense, think of it as an investment," urged Mr. Zialcita.  He reassured the guests that now is the best time to invest in real estate with positive forecast seen in the next two years.
The newest property developer has invited three valuable resource speakers to enlighten the guests and the media about Coastal Luxury Residences.
Dr. Eduardo G. Ong, who is acknowledged as "The Father of Philippine Real Estate" with his vast years of expertise in the practice and training of real estate in the Philippines, discussed seven (7) reasons for investing in luxury property and Ready-for-Occupancy (RFO) condominiums.
According to Dr. Ong, investing in RFO units had its advantages. It allowed potential homebuyers and investors to see and inspect the actual units – their size, real condition, vibe, features, amenities, and the quality of materials used. "You do not need to worry about not meeting your expectations. What you see is what you get," reiterated Dr. Ong.
He added that getting RFO units can help investors and future occupants to enjoy flexible payment terms and discounts. "RFO units or properties have many perks and benefits, making them a much-preferred option for investors and potential buyers," shared Dr. Ong.
Colliers International Director for Office Services, Ms. Maricris Sarino-Joson, and Director of Research Mr. Joey Roi Bondoc explained Bay Market Area's Marketing Study and how the study affects the property's future.
The study revealed that Bay Area promises to become the major player that will redefine Metro Manila's real estate sector.
According to Ms. Sarino-Joson, Bay Area is now Metro Manila's most exciting development as it is fast becoming the next business, residential, leisure, cultural, and educational hub.  "The land value [in Bay Area] has been steadily increasing since 2010, which is good for real estate", said Ms. Sarino-Joson.
Meanwhile, Mr. Joey Bondoc reiterated the positive impacts of infrastructure and transportation developments near Bay Area properties. He added that residential property investment especially in the Bay Area provided a positive outlook with more property developments nearing completion.
"Bay Area has overtaken Makati in 2021 in terms of total condominium supply," described Mr. Bondoc.  They also forecasted that the Bay Area will soon overtake Bonifacio Global City by 2024.
Moreover, the presence of offices, residential, leisure, educational, and cultural spaces in the Bay Area, and its seamless connection with the rest of Metro Manila will continue to attract potential residents and investors. These developments may eventually surpass its neighboring cities as the most desirable place in Metro Manila to stay, work, study, and play.
Ms. Veronica Ramos, Marketing Consultant for Coastal Luxury Residences talked about the property's project features in detail, which include a wide common area, mail room, fire alarm system, video intercom, rooftop emergency bridge, natural ventilation in hallways, facial recognition security system, 100% back-up power, 4 elevators in each tower, individual lobbies per tower, access card for security, CCTV on common areas, and liquid-cooled centralized air conditioning in every unit.
After a series of discussions, the members of the press and other guests were given an expansive tour of the units. They explored various amenities inside this newly constructed luxury residential building such as a café bar, children's playground, children's study area, function hall, fitness center, kitchen for caterers, mini movie theater, jogging path, outdoor swimming pool, and children's pool.
Ending the program, Coastal Luxury Residences affiliate companies namely Sunlight Air, Unimax Prime Wines, Gree Appliances, and Grand Marina Condotel generously raffled off prizes for all the guests who attended the event.
Coastal Luxury Residences has three towers. Tower 1 is 100% Ready-for-Occupancy with 186 units dedicated to residential spaces. Towers 2 and 3 have 220 residential units each. All these three towers have studio-type, 1-bedroom, 2-bedroom as well as 3-bedroom units, which are ideal for single dwellers or families.
Discounts and other rewards await those who will avail of this property this year. Make your luxury living a dream come true with Coastal Luxury Residences.
For more information, please contact Ms. Veronica Ramos at 0918.8133333 or visit our website: www.coastalluxuryresidences.com and follow our official Facebook page – Coastal Luxury Residences.
Top Coastal Bay Realty Corporation is the property developer of Coastal Luxury Residences.