Nail polish can do wonders to your overall look. When it comes to nail colour choices, the sky's the limit. The downside is it can be confusing picking which one best suits your outfit. Do you match your top or opt for a contrasting colour? There are some questions, to say the least! Luckily, nami natural, an instant-dry, non-damaging, odour-free nail polish,  launched seven new vibrant colours and leaves everyone with forever summer feels and a nice pop of colour to all their outfits! The new walkin' on sunshine nail polish bundle lets you stick to perfect-looking nails that are fresh, healthy, fun, and creative.
Here are our top 5 tips to make your nails work with your ensemble:
Tip #1: Choose a bold colour if you are wearing an all-black outfit.
Love an all-black outfit for a formal event? Then bold nail colours can be a great way to draw attention to your look. Bold colour is more likely to stand out and make your outfit look more interesting than a subtle one.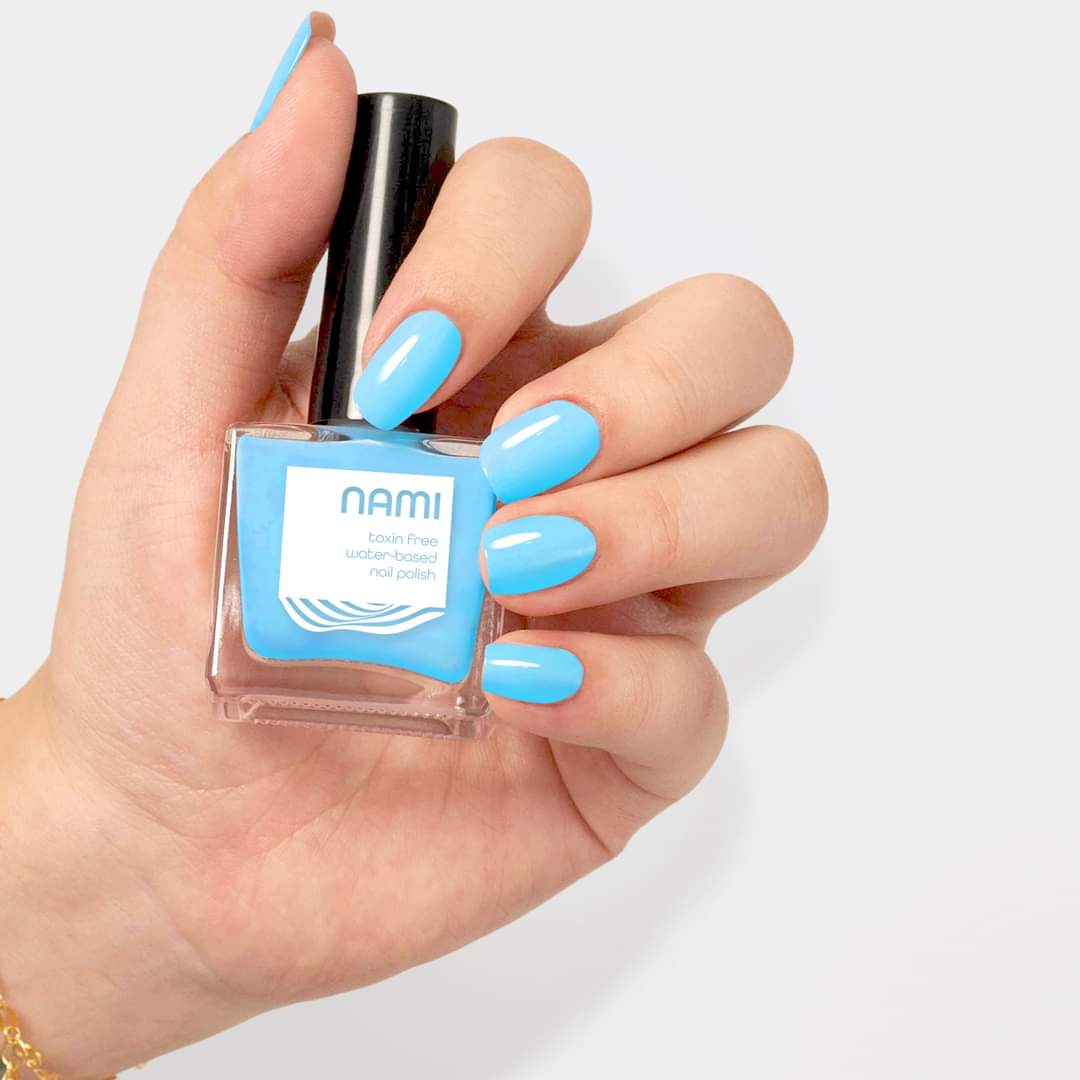 You can also go for something like nami's out of the blue or pink champagne nail polish! You could pair it with a nice pink lipstick or some royal blue eyeshadow and even throw on some gold jewellery for some extra glamour.
Tip #2: Try a colour that matches your shoes.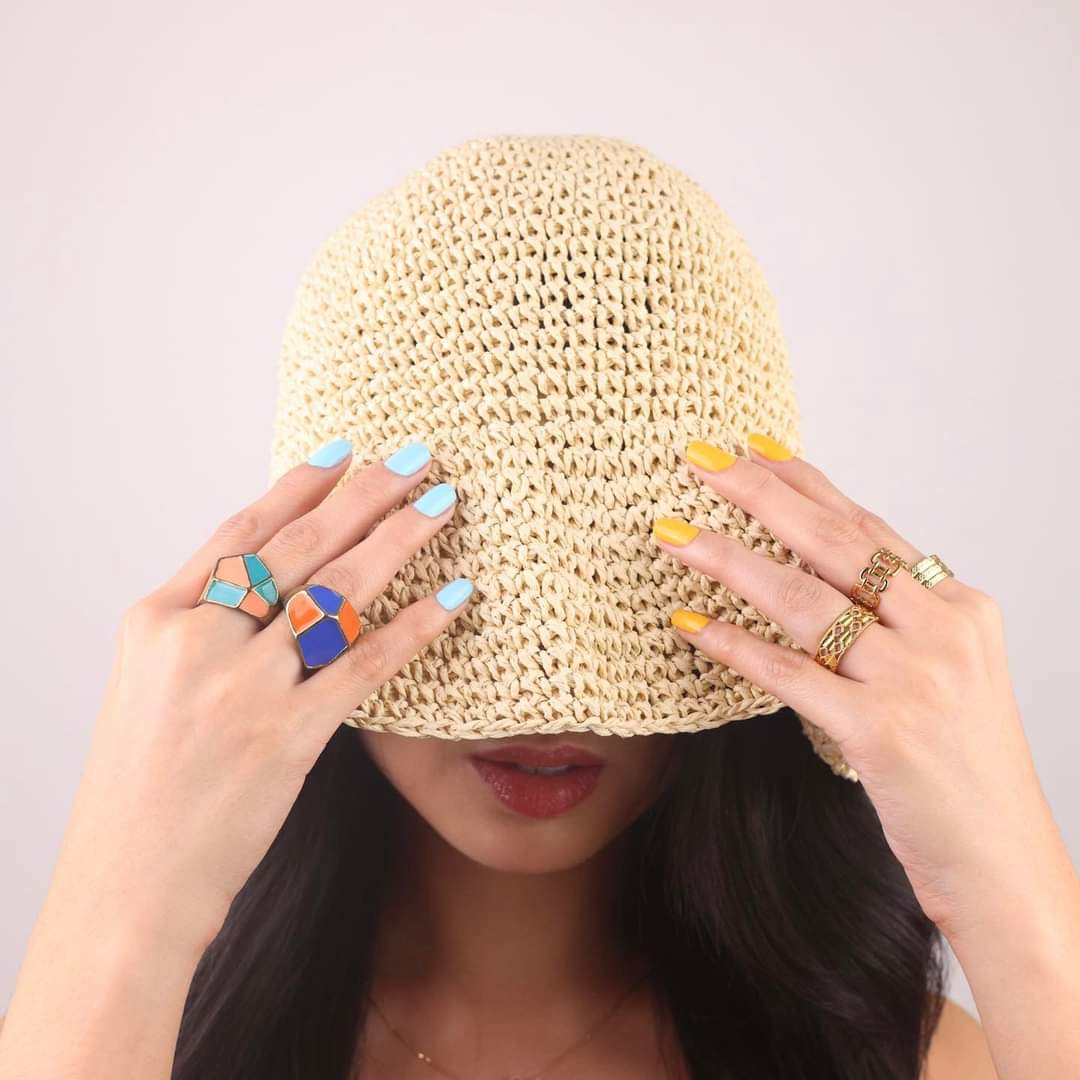 Are you feeling funky for a coffee date with your gals? Try a colour that matches your shoes! If you're wearing a pair of shoes with bold colours, say purple, matching it with nami's california gurls nail polish can be a great way to add some flair. If you're wearing neutral-coloured shoes, don't worry because nami's green leaves of summer is a more toned-down nail polish colour that will still keep your entire ensemble look cohesive and well-put-together.
Tip #3: Match one of the colours in your outfit for a monochromatic aesthetic.
You want to pick a colour that matches one of the colours in your outfit or is at least in the same family. You can't go wrong with this option as it will automatically tie together your look and make everything feel cohesive: On a shopping day, try wearing the usual light blue jeans, then pair them with nami's dancin' in the sky shade. Wear it with an all-white ensemble and some black, sleek-looking heels. This way, you are staying casually monochromatic and creating more visual interest by varying the shades within your outfit!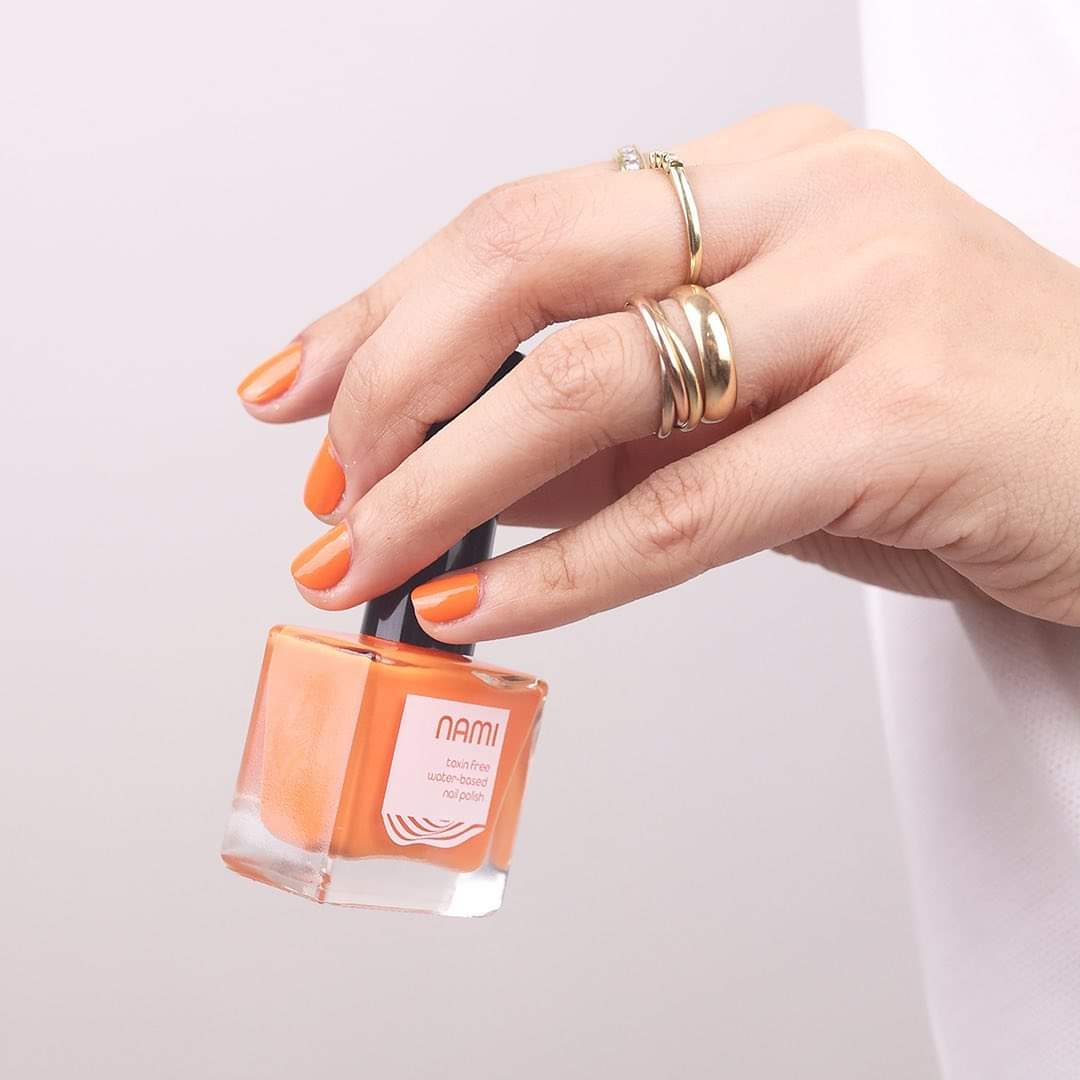 Tip #4: Pick shades that complement each other.
Another way to ensure all your colours work together is by picking shades that complement each other on the colour wheel. For example, walkin' on sunshine colours like colour mebsunshine and hello orange sunshine have similar hues, so they'll naturally look good together, no matter what type of clothing or accessories you pair them with.
Want to change hues the next day? nami natural is non-toxic/18-free, dermatologist-approved, and PETA-certified vegan & cruelty-free. You can change colours as often as you want without damaging your nails!
Tip #5: Using nail polish as an accessory will pull your aura and look as if you're out on a romantic date.
Using nail polish as an accessory will pull your outfit together, so choose carefully. How do you know what colour to put on? The best way to pick the right nail polish shade is to think of it like you would wear that perfect dress for a romantic date, i.e., would this nail polish colour match the theme for tonight? Would this make me feel sexier and charming? Would I need any additional accessories like a purse or necklace if I wear this particular shade?
Just one more thing before you go: whether you're going back to school or work the next day, or just want to have pretty nails all the time, there's a nail polish colour that's just right for your style!
Visit @naminatural on Facebook, Instagram, and TikTok to see more colours and get all the bundles with the promo code 4EVERSUMMER to get 33% OFF at https://bit.ly/namisunshine!