Many Filipinos turn to fashion as a means for creativity and self-expression. This being so, it is not surprising that fashion influencers gain hundreds of likes and follows each day on social media. On TikTok, stylish celebrities like Heart Evangelista and Laureen Uy are among the most-followed creators, loved by fans for their OOTD posts and style hacks.
With the rise of educational creators in the fashion niche on TikTok, this platform is quickly becoming a go-to source of DIY inspiration for those who love to create. Learning on TikTok is quick and easy, and the awesome tutorials you can find here are perfect for crafting and customizing your own clothing. These fashionable creators share tips and ideas for altering, repurposing, and revamping clothes to match your personal style.
Here are just a few of the must-follow TikTok fashion creators who can help you upgrade your style with ease.
Art meets style on Erika Noelle's TikTok feed. Watch her transform a plain white tee into a Van Gogh themed artistic masterpiece using acrylic paint.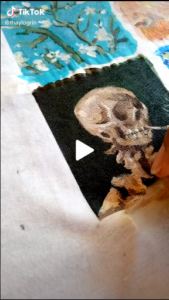 Couturier, Kalvin Barrios, shares videos of his design and creation process on TikTok, from sketching and pattern making to sewing. His beautifully embellished creations are worthy of any runway or stage.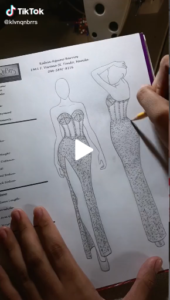 https://www.tiktok.com/@klvnqnbrrs/video/6831110047205018882?source=h5_t
If you're a fan of sustainable fashion, then you will enjoy browsing through Dian XXI's feed. You can learn a lot from this creator, including how to alter clothes to fit your frame, transforming thrifted clothing into more fashionable pieces, and other simple sewing projects.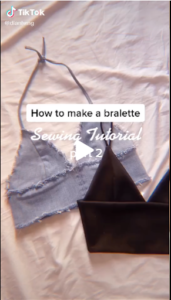 https://www.tiktok.com/@dian.xxi/video/6826190922615753986?source=h5_t
Enrich your browsing experience by following more educational creators on TikTok today. If you have your own learning content to share, post these using the hashtag #TikTokU to be part of the TikTok education revolution. Download the app on your iOS and Android devices to get started.