It's amazing how technology and innovation have changed our lives. It's something we can't help but rave and obsess about, especially technophiles who, above all else, love tech with all of their being.
Indeed, you'll know one when you see one. Technophiles are always surrounded by the newest gadgets and gizmos, and here are just some that they can't live without.
Headphones
Techies accept nothing less than the best and most immersive audio experience. You'll see them taking a call, queuing up a podcast, or tuning out from the usual noise with a pair of noise-canceling headphones.
There are a ton of options when it comes to high-quality headphones like the JBL Live 500BT. The wireless over-ear headphones deliver JBL Signature Sound with enhanced bass, are lightweight, and very handy. Check them out at SM Cyberzone and save up to 25% off. Enjoy an extra discount when you shop via the SM Malls Online app for a minimum spend of ₱700!
Smartphone
Every smartphone these days can do everything! It is a quintessential and functional piece used for entertainment, research, gaming, banking, fitness, photography, videography, and more! And no, it's not just techies who have one because it's every Filipino's must-have in their daily lives.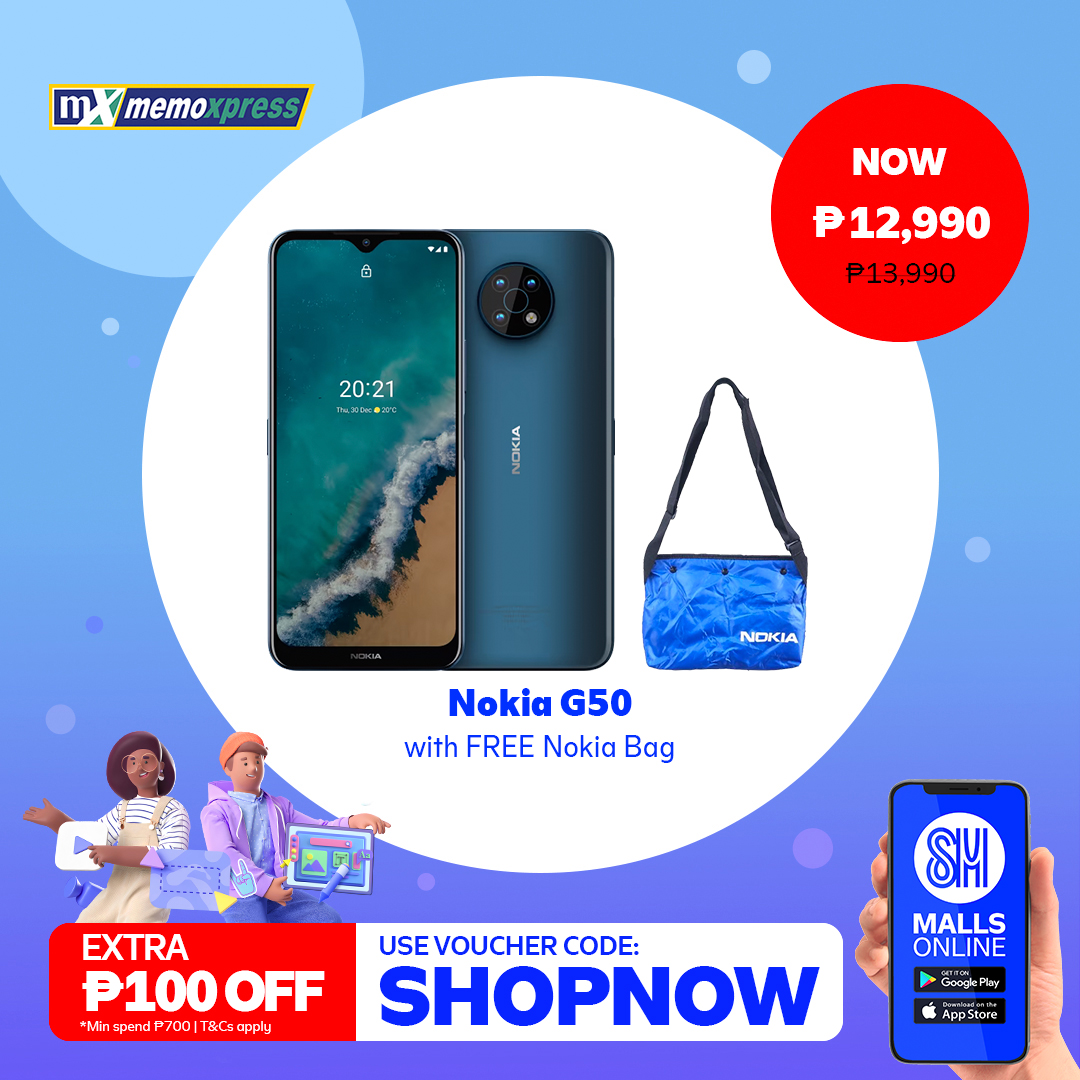 If you're looking for a new phone, this could be the sign for you to buy one! SM Cyberzone has a selection of the best smartphones in town. Plus, you can save up more when you check out the SM Malls Online App for discounts on all Wednesdays of August from 2 PM to 10 PM.
Power banks
Every techie's secret to staying connected is having a powerful charger that they can take wherever they go. Power banks are a must-have in their essentials. And you should have one, too, if you don't want to run out of power. For starters, the Anker PowerCore 20,000mAh Wireless Powerbank comes to mind. It has a 20,000mAh capacity and micro and is packed with lightning ports so you can charge your devices faster.
Smartwatch
You'll also find wearables a common thing among tech lovers. It's hard to resist a smartwatch with a sleek design loaded with plenty of additional apps. And among the top-notch smartwatches are Samsung Galaxy watches. Not only do they have health-tracking features, but they also keep helpful tech on one's wrist with their voice assistants and connectivity capabilities.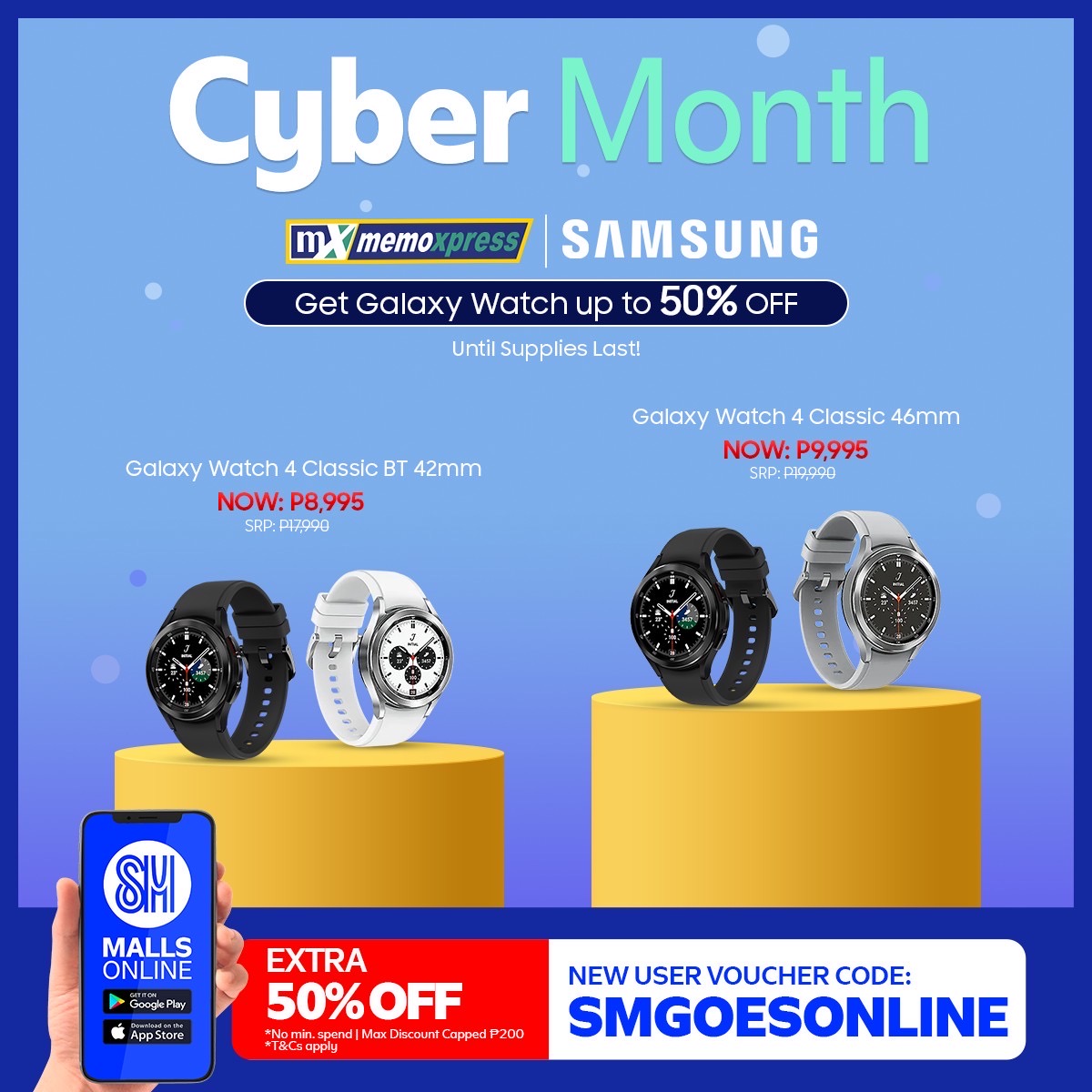 Fancy one? Get up to 50% when you shop for this cool gadget at the SM Malls Online App. And if you're a new user, you can score an extra 50% off when you use the code SMGOESONLINE upon checkout.
Camera
Many tech geeks have turned their passion into content and started making their own about the latest gizmos. And they like bringing compact yet powerful cameras such as the Nikon D3500. A popular choice among content creators, this camera can record 4K videos, has a built-in three-capsule microphone, and is ideal for tutorials, gaming, and tech reviews, that's why techies love this camera.
August is a great time to shop all things tech at SM Supermalls! Thanks to the dizzying array of handy gadgets and nifty tools at SM Cyberzone and leading tech stores, getting your hands on the latest gadgets is now easier, more convenient, and safer.
During Cybermonth or throughout the year, SM Cyberzone always has a great deal in store for you at every price range, at over 50 locations all over the country, with the assurance of quality branded merchandise and warranties you can count on for after-sales service. For more information, go to www.smcyberzone.com and follow us @smcyberzone. For the latest updates, check out our hashtags: #SMCyberMonth2022 and #CheckCyberzone.