- Advertisement -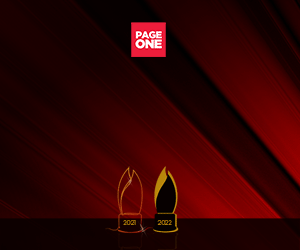 Teleperformance Philippines recently announced its partnership with Project Inclusion Network (PIN), a non-profit organization that works towards realizing the potential of Persons with Disability to actively participate in, and productively contribute to society.
In a recent virtual event with its employees in honor of International Day of Sign Languages, Teleperformance Philippines highlighted its commitment to providing assistance and opportunities for people with disabilities through this new initiative with PIN.
As part of the partnership, Teleperformance will assist PIN in identifying employable people with disabilities from their network of partner institutions, communities, and organizations that teach and train people with impairments. Moving forward, Teleperformance Philippines and PIN will be collaborating towards improving knowledge and comprehension of behavioral concepts and processes in the workplace, through increased productivity and integration.
Teleperformance Philippines has been employing persons with disabilities across their sites. Zeke, one of the staff of Teleperformance Citizen of the World (COTW) Store and a deaf employee, shared his experience working in the company. "Just like me, anyone – regardless of disability – can perform and contribute to the success of [a] company. I am blessed to belong to a team that is fully supportive of me and encourages me to be better."
Operations Manager of Project Inclusion Network, Jim Nemeno, also thanked Teleperformance Philippines for their support throughout this project. "I thank Teleperformance for this opportunity. We appreciate from the bottom of our hearts the organizational, financial, and leadership support to promote Disability inclusive communities," shared Nemeno.
Apart from employment support, Teleperformance Philippines further cemented their commitment to making more inclusive workplaces through a donation of one hundred and fifty thousand pesos to help move forward PIN's efforts, with a promise of more to come.
Senior Vice President for Human Capital Resource Management Jeffrey Johnson shared, "We put strong focus on our Diversity, Equity, and Inclusion initiatives. We want to make a concerted effort to provide employment to people who may otherwise have had a hard time finding employment. I am proud of the work that the team has done to truly move things forward."
Teleperformance Philippines has been certified Great Place to Work® for four consecutive years, just in time for their 25th year anniversary in the country. The certification is awarded by the prestigious institute to companies who have passed the Trust Index® Survey, which is anonymously taken by employees. This year had the highest participation rate among Teleperformance Philippines' 52,000 workforce across 22 business sites in Luzon, Visayas, and Mindanao.
Teleperformance Philippines is a champion of diversity and inclusion. They recently held the Disability Visibility Matters initiative, whose goal is to collect critical baseline data that may be used in building relevant and beneficial programs for these people. They also held a Sensitivity Training webinar, which trained their leaders and equipped them with skills to build a more inclusive workplace. TP also participated in a career fair for PWDs, as well as a parade to advocate for autism programs in early 2020.
For more information on Teleperformance Philippines and various initiatives, visit http://teleperformance.ph.