Sun Life Asset Management Company, Inc. (SLAMCI) held its first webinar, where they shared their fact-based inputs on the Philippine economy today and explain how people can take this chance to grow their money via investing in mutual funds despite the economic effect of the Covid-19 pandemic.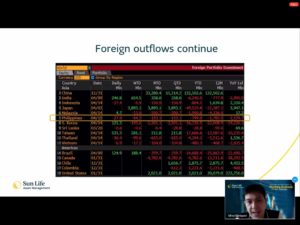 According to Mr. Michael Enriquez, Chief Investments Officer "Based on the data so far, it seems 2-3 months is needed to flatten the curve (provided strict quarantine and social distancing are followed). Then another 1-2 months to restart the economy. This brings us to 3rd quarter 2020 to see a start of recovery. By 4th quarter 2020, they think this will be a strong quarter as the rebound should be under way. In 2021, we expect vaccines to be available. By this time, the economy should be at closer to normal levels.
According to Mr. Enriquez, our country is in a better position to recover faster because are consumption driven economy. Job loses are still not rampant compare to other countries.
Here are the points to consider for our country's economy (New Normal)
Financial markets have rebounded from their recent lows, but volatility will continue.

Major economies are about to re-open, but new norms may hamper its road to recovery.

Until a vaccine is produced, things will remain uncertain

 

(Low Touch Economy)

Market sentiment can quickly change from Fear to FOMO.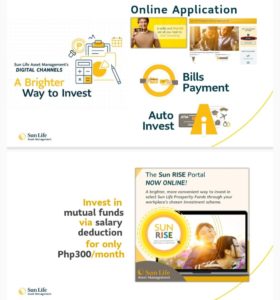 Despite the Covid-19 pandemic, it is a good way to start with invest in mutual funds, especially in health. Sun Life made a Digital Portal easy for us to access and invest for a brighter future. Do you know that you can invest in mutual funds via salary deduction for only Php300/month? You can also enroll your mutual funds in the Bills Payment or Auto-Invest Program to regularly invest from your bank account. For more details, visit www.sunlife.com.ph or like their social media accounts @sunlifeph