SM By the BAY and SM Mall of Asia, together with SM Prime Holdings' Commercial Properties Group (CPG), have been continuously conducting regular clean-up operations at SM By the Bay as part of their commitment to promoting cleaner shores along Manila Bay.
The regular cleanup drive, conducted similar to SM's annual International Coastal Cleanup Day, aims to encourage various stakeholders across the community to collaborate in helping protect the ecosystem within their own vicinities, while underscoring the importance of eco-volunteerism in the protection of the environment and natural resources.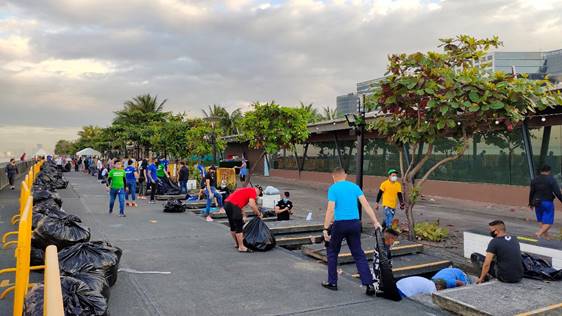 Volunteers for the initiative are comprised of representatives from different SM groups, as well as mall operations, employees, security and maintenance personnel. Since January 2021 alone, SM has already mounted a total of 10 clean-up drives, and collected a total of 1,304 sacks of silt, 642 bags of assorted garbage, and 21 bags of recyclable waste materials.
The group plans to conduct more clean-ups in the coming months.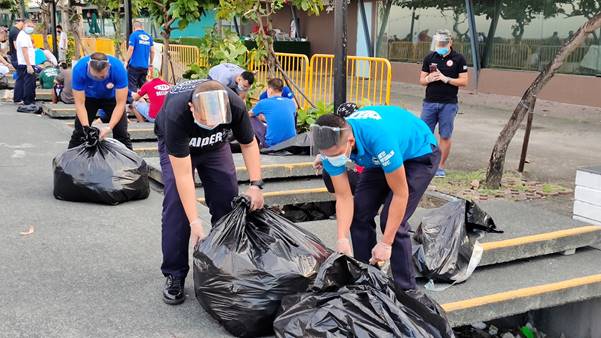 "As a responsible member of the community SM has always been aware of the importance of keeping our waterways clean, which is why we continue to conduct regular cleanup drives. We also invite other stakeholders from various sectors to come together to help protect the environment and natural resources within their vicinities," Said Senior AVP for Operations of SM Mall of Asia Perkin So.
The initiative supports the United Nations Sustainable Development Goal 14: "Life Below Water," which encourages the conservation and sustainable use of the world's oceans, seas, and marine resources for sustainable development.
SM Cares' other initiatives for the Environment include the Trash to Cash recycling market every first Friday and Saturday of the month, across all SM Malls; the Plastic Waste Collection program, in partnership with Plastic Credit Exchange; Electronic Waste Collection program; Water recycling across all of its malls; the use of solar energy; the annual Green Film Festival; and the AweSMSeas campaign on marine plastic pollution, in partnership with USAID and PRRCFI, to name a few.
SM Cares is the Corporate Social Responsibility arm of SM Supermalls, with programs to support communities and promote social inclusion and care for the environment. Its CSR advocacies include Programs for the Environment, Persons with Disabilities, Women & Breastfeeding Mothers, Children & Youth, Senior Citizens, and the creation of bike-friendly SM Malls across the country.
To know more about SM Cares, you may visithttps://www.smsupermalls.com/smcares/ andhttps://www.facebook.com/OfficialSMCares/.