The Singapore International Film Festival (SGIFF) returns for its 34th edition, promising an unparalleled cinematic experience filled with record-breaking firsts. This year, the festival proudly presents a diverse selection of 101 films from 50 countries, SGIFF is set to showcase the rich tapestry of international cinema, continuing its tradition of celebrating the art of storytelling through films, bringing together filmmakers, cinephiles, and audiences alike for an enriching and unforgettable cinematic journey.
Opening Film for SGIFF 2023 – TIGER STRIPES
SGIFF's choice of horror film TIGER STRIPES as its Opening Film for the 34th edition holds immense significance and anticipation. An internationally acclaimed film, directed by Amanda Nell Eu, not only made history as the first Malaysian film to clinch the prestigious Grand Prix prize at the Cannes Film Festival Critics' Week, it also stood as the sole Malaysian representation at Cannes. TIGER STRIPES also received Special Jury Mention at the Fantasia International Film Festival and the HR Giger 'Narcissa' Award for best feature film at the Neuchatel International Fantastic Film Festival.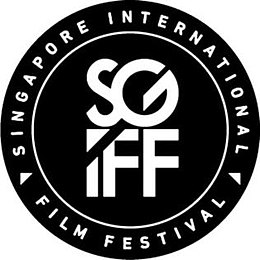 As the curtain-raiser for SGIFF, TIGER STRIPES sets an exhilarating tone for the festival – the movie tells the story of hapless 12-year-old Zaffan, whom while she struggles with puberty, finds herself transforming in an entirely different, and terrifying manner – promising audiences an unforgettable journey through cinema that is both artistically compelling and culturally resonant.
Three Singapore Films Competing in the Asian Feature Film Competition
2023 marks a historic moment for Singapore at the 34th edition of the Singapore International Film Festival as it boasts a remarkable achievement with three Singaporean films making their presence felt in the highly prestigious Asian Feature Film Competition in the past 25 years.
TOMORROW IS A LONG TIME, directed by Jow Zhi Wei, explores profound themes of urban loneliness, coming-of-age, and the intricate dynamics between a father and son in contemporary Singapore. This emotionally charged narrative, which had its world premiere in competition at the Berlinale, has already received acclaim worldwide.
DREAMING & DYING, helmed by the talented Nelson Yeo, delves into the realms of magical realism and nostalgia, weaving an enchanting tapestry of repressed desires and entangled memories. The film not only showcases Yeo's directorial prowess but also marks his debut in feature filmmaking. DREAMING & DYING also won the Golden Leopard – Filmmakers of the Present and Swatch First Feature Award at Locarno.
LAST SHADOW AT FIRST LIGHT, directed by Nicole Midori Woodford, is an emotionally resonant family mystery that leads a Singaporean-Japanese girl on a journey to her mother's hometown. This poignant narrative touches on themes of grief, clairvoyance, and the intricate relationships that bind us. Last Shadow at First Light premiered in-competition at San Sebastian New Directors section.
One Festival, 20 World Premieres
The 34th edition of the SGIFF promises to be a cinematic extravaganza with a staggering 20 world premieres, showcasing the diversity and innovation of global filmmaking.
Among these premieres, VALLI from India, directed by Manoj Shinde, a full-time management consultant turned filmmaker, boldly explores the complex landscape of gender fluidity through the journey of a transgender religious devotee seeking liberation from an oppressive village. This emotionally charged narrative delves into themes of friendship, poverty, abuse, and dreams of escape.
Following in the footsteps of EATING AIR and THE MAID that have brought talks of Singapore cinematics to as far as New Zealand, A YEAR OF NO SIGNIFICANCE is yet another addition to director Kelvin Tong illustrious film career. The film takes audiences back more than 50 years to Singapore in the 1970s, where Chinese-educated Architect Lim is forced to navigate the cross-roads of his career in an ever-changing workplace, language barriers, and father-son relationships.
Lastly, THE TENANTS from South Korea offers a chilling glimpse into a dystopian Seoul, where city life and housing crises spiral into absurdity, leading a corporate worker to an unconventional solution to prevent his own eviction. Directed by Yoon Eun-kyoung, this surreal and socially satirical narrative highlights the harsh realities of corporate culture and socio-economic dystopia.
Brand New Section – LANDMARK
Following the success of the launch of the ALTITUDE category that is specially dedicated to showcasing the latest works by international cinematic masters in 2022, SGIFF is thrilled to announce the introduction of LANDMARK this year – a new section in partnership with the Asian Film Archive (AFA), focusing on the curation of newly-restored classics from different regions worldwide.
As part of the introduction of LANDMARK, highly acclaimed film TWIN PEAKS: FIRE WALK WITH ME (1992) by David Lynch will be screened at the SGIFF after its meticulous restoration in 2022 in celebration of its 30th anniversary, offering audiences a unique opportunity to relish cinematic gems of the past while embracing the diversity of global cinema.
"This year's selection of films consists of a range of diverse voices, perspectives, and storytelling styles, promising audiences an even higher level of inclusion in its cinematic offerings. The carefully curated films, spanning various genres and originating from a multitude of countries, showcase the depth and breadth of global storytelling, solidifying SGIFF's commitment to elevating the festival's role in celebrating Asian films but also the wider world of filmmaking, where every voice and narrative finds a place to be appreciated and cherished." said Thong Kay Wee, Programme Director, SGIFF.
The SGIFF Festival Pass 2023 Now Available!
For the first time-ever, a pre-sale of the SGIFF Festival Pass will be available for purchase at $200.  The pass entails unlimited access to all screenings during the 34th Singapore International Film Festival, with the exception of Festival Opening, Special Presentation, and ticketed FORUM events.
For the cinephile, the aspiring filmmaker or any culture vulture, the SGIFF Festive Pass will allow them to  weave through the tapestries of film this year. Festival passes are limited and will be on sale till 20 November 2023. A physical pass will be delivered and booking for screenings will be made available via a special code on ticket launch day.
Single-film tickets are priced at $25 for the Festival opening film, $20 for Special Presentation film and at $15 for all other films. Tickets will be available for sale from 26 October, 12pm (SGIFFriends Early Bird) and 27 October, 12PM, for the public.
For more information and ticket purchase, visit sgiff.com.