In true bayanihan spirit, the first-ever Filipino Family WellBeing Virtual Conference was convened to steer a multidisciplinary and multisectoral discussion of family wellbeing as the central component of mental health and psychosocial services to build stronger Filipino families.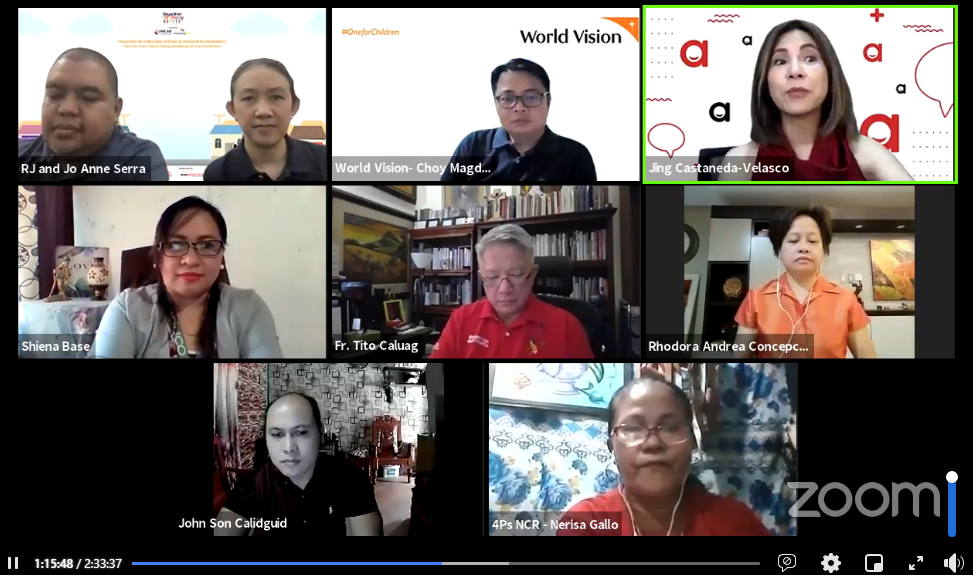 The two-day Conference placed emphasis on the urgent and most pressing needs of Filipino families in the face of C0VID-19 pandemic. Attended by more than 2000 families and reaching more than 190,000 individuals, the event became their safe space to express their questions and concerns, while receiving practical solutions from a multidisciplinary panel of experts with the goal of co-creating a better normal for all.
Organized by the Bayanihan for WellBeing (BWB) collaborative, the conference tackled financial, economic, psychological, and social challenges faced by Filipino families. As defined by the National Center on Parent, Family, and Community Engagement (NCPFCE) in 2013, family well-being refers to the "safety, health, and financial security of the whole family", which encompasses both physical and mental health.
On Marital Struggles & Family Dynamics
The pandemic significantly altered how we live our lives and this includes our life at home. Department of Social Welfare and Development Undersecretary Luzviminda Ilagan shared, "The declaration of community quarantine and physical distancing restricted the mobility of people. Business operations were suspended, establishments closed, alternative work arrangements, classes transformed into online systems, public transportation stopped, and unnecessary travel was banned. All these and other impositions intended to stop the spread of the virus wreaked havoc on the lives of people, especially families."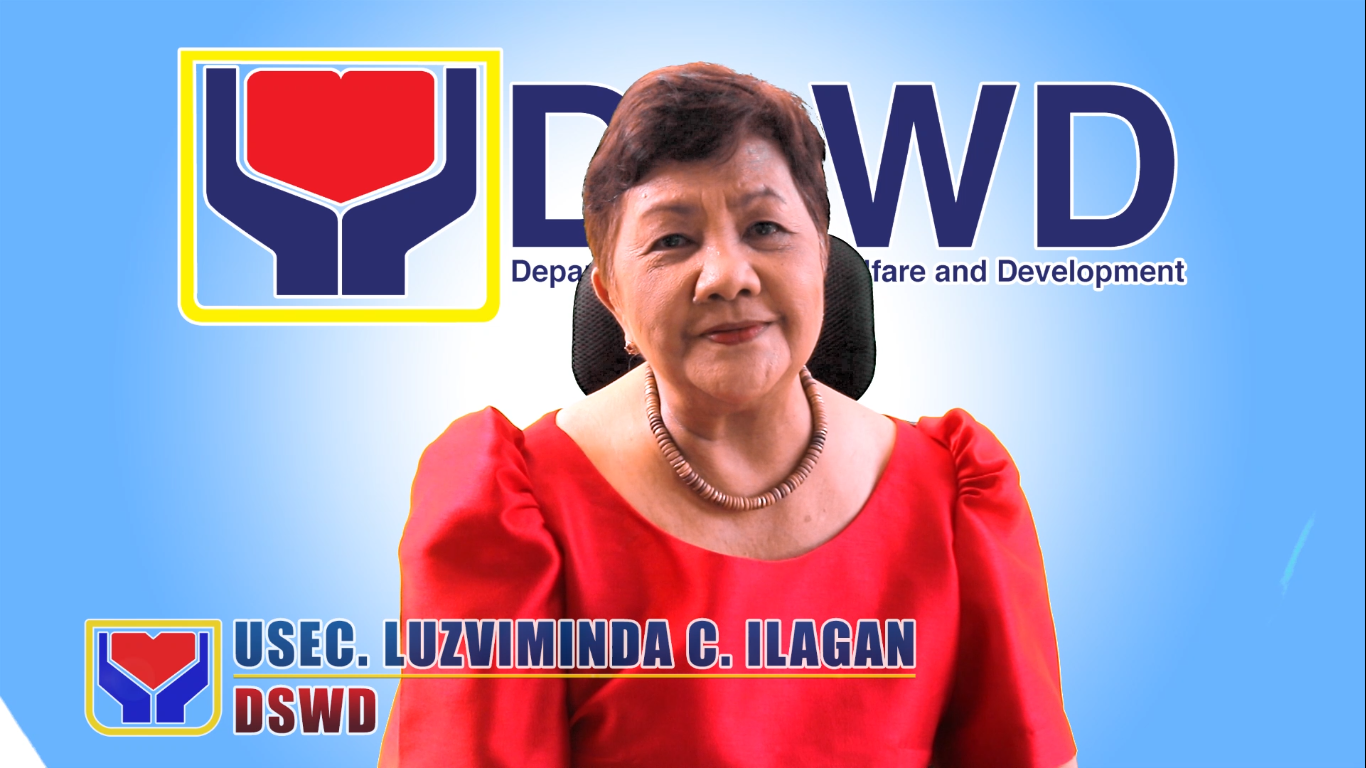 With families confined to the home during the lockdown, conflicts between couples have become much more common. Shiena Base from Educo Philippines advised couples that disagreements are a part of married life and that communication is key. "Listen. Appreciate little things. Minsan dahil confined tayo sa isang bahay, hindi na natin nakikita ang mga simpleng ginagawa ng ating ka-partner. (Sometimes, because we're confined in our homes, we stop noticing the simple things our partner does for us.)," Base said.
Dr. Aida Gines, President of the Philippine Guidance and Counseling Association also stressed the importance of proper communication between parents and their children especially if children have been exposed to their parents' arguments. There is a need to explain the conflict to children once they have calmed down but as much as possible, parents are advised to keep and further resolve arguments in closed quarters. "Minsan, hindi maiiwasan 'yan, dala na rin siguro ng pag-aalala ng ating mga magulang. Pero kung maiiwasan ng ating mga magulang ang pag-aaway, gawin na lang sa kwarto na hindi naririnig ng ating mga anak (Sometimes, arguments cannot be helped possibly due to anxieties of parents. But if it can be helped, keep arguments inside the room where the children will be unable to hear)," shared Dr. Gines.
Base also reminded parents, teachers, and all adults to never disregard the voices of children: "Sa konteksto ng wellbeing, tingnan din natin ang boses ng mga kabataan and take their opinions into account. The collective family wellbeing should also include the voices of children." This was seconded by Dr. Carolina Uno-Rayco, National Executive Director of the Philippine Mental Health Association, who shared, "Let's maintain a positive, loving, and respectful family atmosphere where family members can open up about their concerns without fear of being ridiculed."
On the Shift to Digital Learning
With classes moving online, the conference offered tips on how families can support online learners. Dr. Rhea Concepcion, President of the Philippine Society for Child and Adolescent Psychiatry, advised parents to ask help from all members of the family like asking ates or kuyas to teach the younger siblings. "It's a matter of delegating roles and responsibilities among children and members of the family lalo na kung abala sa paghahanap ng ikabubuhay ang ating mga magulang (especially if the parents are busy finding sources of livelihood)", says Dr. Rhea.
For parents worried about children spending too much screen time or being exposed to excessive use of gadgets, Dr. Kenneth Javate shared that bringing the outdoors in by caring for plants or by trying fun workout routines are some ways to help kids become active inside the home while turning these into fun family bonding activities at the same time.
Collaboration is Key
Finally, the conference reminded everyone that in order for the Filipino family to progress, collaboration in the community is important. "Ang trabaho ng pagsulong ng pamilyang Pilipino, lalong lalo na ngayon sa panahon ng pagbabago ay hindi gawain ng isang tao lang or isang pamilya lang, rather it's a collaborative effort of an entire community (The job of progressing the Filipino family, especially during the pandemic, lies not just on one person or one family but rather relies on the collaborative effort of an entire community)," shared Unilab Foundation Heads Up PH Program Director Dr. Shake Hocson.
Putting a premium on collaboration and bayanihan, Unilab Foundation convened BWB as an initiative of its mental health program, Heads Up PH. It aims to continuously provide a multidisciplinary, multisectoral and all systems level approach in the provision and delivery of mental health and psychosocial services in the Philippines for prevention, intervention and postvention.
The program was made possible through its partners who are represented by experts from the Philippine Psychiatric Association, Psychological Association of the Philippines, Philippine Guidance and Counseling Association, Philippine Pediatric Society, and Philippine Society for Child and Adolescent Psychiatry.
Holding the first-ever Filipino Family WellBeing Virtual Conference last February 12-13, 2021, BWB envisioned mental health and family wellbeing to be holistic, inclusive, and empowering as it encouraged economically-challenged families to join the discussion.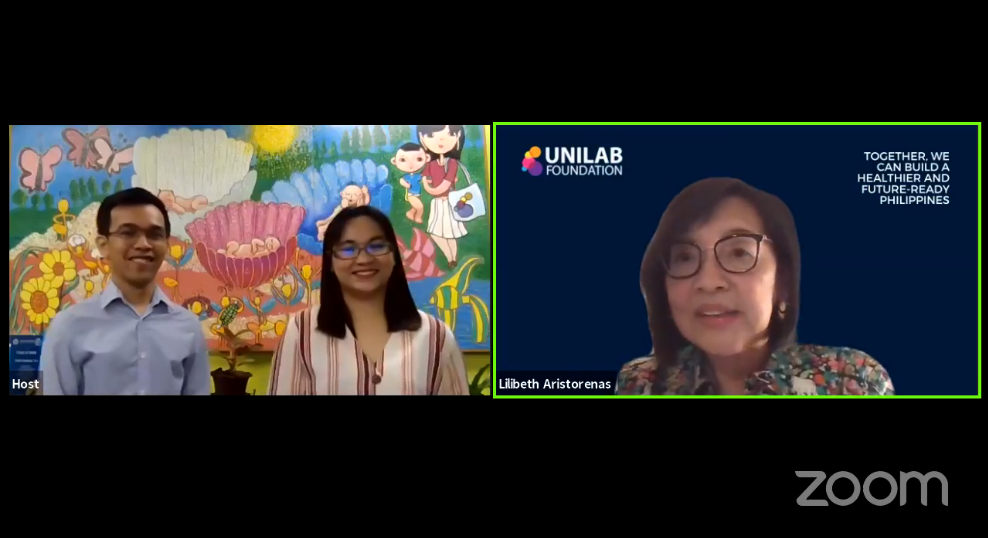 Executive Director of Unilab Foundation Lilibeth Aristorenas then emphasized, "It is in uncertain times like this that mental health and wellbeing must be put at the forefront to address these stresses.
Forming healthy familial relationships do not only help the youth cope with the effects of crisis but are also essential in helping them feel loved and secured, which impacts their brain development and sense of self, and helps them grow up to become confident and resilient individuals." Adding to this, Philippine Vice President Leni Robredo quotes, "The path to healing and acceptance among Filipino families begins with openness and empathy."
BWB has indeed displayed foresight in bringing to the public eye current and relevant issues on the COVID-19 pandemic and its impact on Filipino families. The two-day conference kicked-off with a session entitled "Mga Hamon at Lakas ng Pamilyang Pilipino sa Panahon ng Pandemya" which referred from a strength-based model relevant in overcoming the different challenges of Filipino families in the time of COVID-19 pandemic. On the other hand, the second session entitled "Kaya Kung Sama-sama: Pagpapatibay ng Filipino Family Wellbeing" tackled the different levels of care involved in establishing family wellbeing, such as in terms of Handling Family Conflicts, Building A Healthy Family Culture, Parenting During The Pandemic, and Youth Formation and Leadership. Lastly, the conference ended with the third session entitled "Kwento ng Pamilyang Pilipino" focused on sharing inspiring stories of the Filipino families and how they overcame the challenges brought about by the pandemic.
What's Next?
The conference may be over but the fight for a healthier Philippines continues. Those who missed the event can still watch the sessions at the Bayanihan for WellBeing Facebook page.
The said conference was also held for the benefit of the Resiliency Play Bags Donation Drive in partnership with the Department of Education – DRRMS.
These play bags aim to spark hope, harness creativity, and develop resilience and coping skills among Filipino children, who were not only strained by the presence of the pandemic, but were also victims of the calamities that struck our nation in the previous year.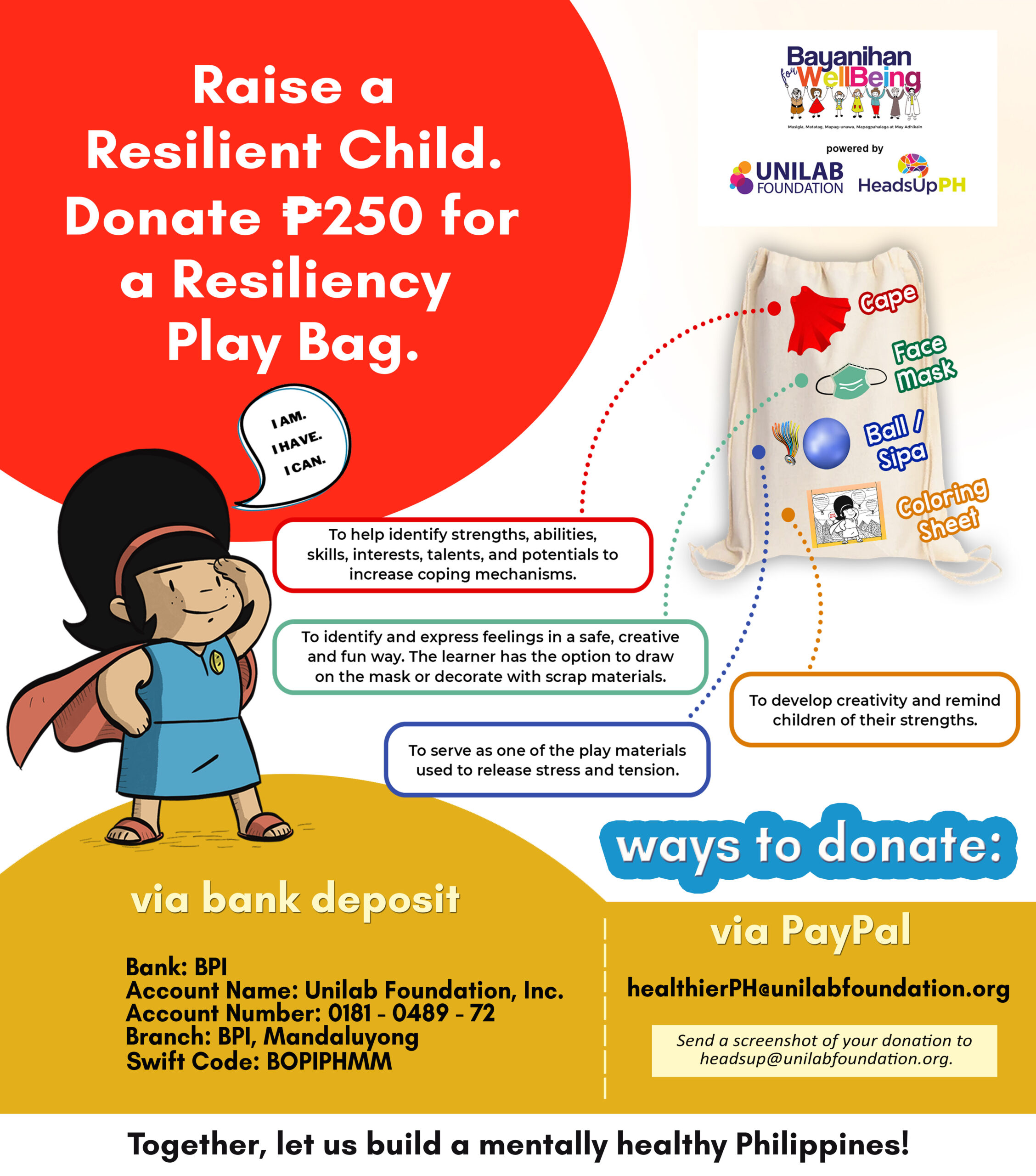 Each resiliency play bag is composed of toys and arts and crafts materials such as (1) sipa and kickball which are intended to help children release tension and stress, (2) plain cape and mask which children can incorporate their designs, allowing them to identify their strengths and make them feel like superheroes, and (3) writing and coloring sheet to encourage their creativity and help them express their emotions. The resiliency play bags are made to complement the Remote Psychosocial Support Through Play, A Teacher's Activity Guide/Module authored by ULF, in partnership with the Department of Education. As of December 2020, 1000 resiliency play bags were already distributed. With your support, we can help build resilience in thousands of children who will not only be able to survive but also be able to thrive and reach their full potential in life.
For further donation details and inquiries on partnership and sponsorship opportunities you may visit the Bayanihan for Wellbeing Facebook page at facebook.com/BayanihanForWellBeing. You may also contact Jefferson Hilario, Project Officer of Heads Up PH, at 0917-326-2092 or at headsup@unilabfoundation.org
Through the Bayanihan For WellBeing, we are encouraged to reflect that if one can, we can and that together, we can cope and thrive in the spirit of Bayanihan.