- Advertisement -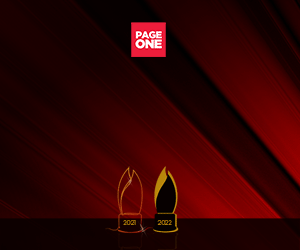 Shopee, the leading e-commerce platform in Southeast Asia and Taiwan, saw an acceleration in digital payments as Filipinos fulfill more daily needs online amidst the ongoing pandemic. Shopee saw an increase in the number of digital payments made on the platform since the beginning of the pandemic. More people paid for their purchases via credit cards, bank transfers, and ShopeePay. According to a Boston Consulting Group report, this trend will continue as more Southeast Asian households embrace digital payments during and after Covid-19.
Shopee outlines three observations on digital payments in the Philippines:
1. Increased adoption of digital payments among older users: 70% of the total number of purchases made using digital payments were by users between the ages of 18 to 34. However, older users are also starting to adopt digital payments when shopping online. Shopee observed a 100% increase in the number of ShopeePay transactions among users over the age of 50. Given that older users typically find it harder to adapt to digital payments, this heartening trend illustrates the ease of use of ShopeePay and the trust it has built among users.
2. Men's adoption of digital payments is higher than women: Men increasingly value the convenience and security of digital payments. Over the past year, the rate of growth in the adoption of digital payments is 80% higher for men than for women.
3. Digital payments are more prevalent in urban cities: The National Capital Region (NCR) has the highest digital payment adoption. Larger cities, which are critical drivers of the Philippines' economic growth, have better connectivity and a more developed IT infrastructure. Individuals in these cities also have better accessibility to smartphones, contributing to the adoption of digital payments.
Shopee is committed to meeting the needs of its users. Through its integrated mobile wallet, ShopeePay, Shopee strives to ensure that users can shop and pay with ease. In addition to the ease of use, ShopeePay offers several benefits to users, including convenience, a seamless user experience, security, and more significant cost savings.
Convenient and easy to top-up: ShopeePay is easy to top-up through a variety of methods. These include online banking, payment centers, and over-the-counter bank transactions. Through ShopeePay, users can make online payments, top-up their wallets, transfer, and withdraw funds.
Safe and secure payment method: ShopeePay follows the highest security standards. An automated registration process protects the user, and there is also a dedicated 24h Customer Service team.
Greater cost savings with ShopeePay promotions: ShopeePay users can enjoy the following regular promotions:
Mobile Load: New users can earn 30 coins when they buy ₱100 worth of load, while regular users get big discounts when they buy load via ShopeePay.
Bills Payment: Users can claim 150 to 350 coins (with ₱800 minimum spend) when they pay their utility bills via ShopeePay.
ShopeePay Day: Users can enjoy free shipping with ₱0 minimum spend on ShopeePay Thursdays. They can also enjoy up to 20% off discount with minimum spending of ₱200.
So what are waiting for? Download Shopee for free through the App Store or Google Play.