In its effort to build a healthier Philippines, Sanofi Philippines turned towards empowering mothers and spotlighting their critical role in managing their family's health. The global pharmaceutical company recently launched their new campaign entitled Panatang Sanofi with the Pinay matriarchs at the heart of their advocacy.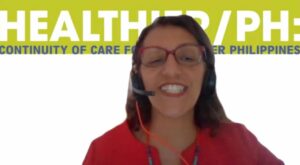 "The mother is the cornerstone of the Filipino family. She is caring and selfless when it comes to attending to her family's health," said Amal Makhloufi Benchouk, Country Lead of Sanofi Philippines. "This is the kind of lifetime commitment we strive for in Sanofi as we build a healthier Philippines. There is no greater embodiment to our panata than our beloved mothers."
Makhloufi was one of two speakers during the recently concluded online discussions entitled "Healthier/PH Sessions: Continuity of Care for a Healthier Philippines," where she exchanged thoughtful dialogues and shared insights in front of an audience consisting of moms.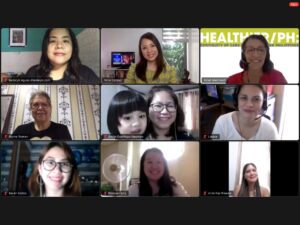 "As moms, we cannot afford to be sick or else who will take care of the family?" exclaimed Broadcast Journalist and the event's moderator, Niña Corpuz. "A lot of us have to really be more proactive. It's really better to be informed and to be educated about potential health concerns so that we know that what we're doing is the best thing for our family."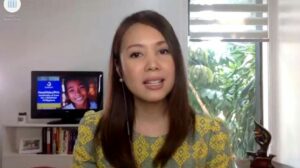 In response to the disruption that the pandemic has caused across the country's healthcare system as well as a growing fear and apprehension towards seeking medical consultation for risk of contracting the virus, the Company has initiated programs in order to deliver better care.
The Company has reinforced its Empower Program—a program for patients with diabetes; as well as launching WeHealth, a program that aims to connect patients with doctors, at any time and place.
"What the Empower Program ensures, especially during this pandemic, is the continuity of care for persons with diabetes," Makhloufi explained. "They will be provided with holistic care and linked to the appropriate healthcare experts who will stay in constant touch and even do weekly check-ins with the patient."
Speaking on the recently launched WeHealth, the Sanofi Executive explained that the program is a proofpoint for the company's unwavering commitment and panata to ensuring that families have access to the proper care they deserve.
"WeHealth is an e-Health Ecosystem that aims to connect Filipinos with their doctors or health service providers from the safety of your own home and this can be crucial during the pandemic because you're eliminating the risk of exposure," Makhloufi intimated.
"Even before the pandemic, Sanofi Philippines has been aiming to bridge the gaps that many Filipino families face when it comes to accessing consultation and treatment," the Country Lead shared. "This is where we want to play a role and it's part of our mission to build a healthier Philippines."