This October, Enchanted Kingdom is celebrating its 27th Anniversary with the theme "Rekindle the Magic." After 2 years of lockdown, we deserve to experience a grand celebration from the Philippines' first and only world class theme park. After 2 years, Enchanted Kingdom is ready to help us feel the magic all over again.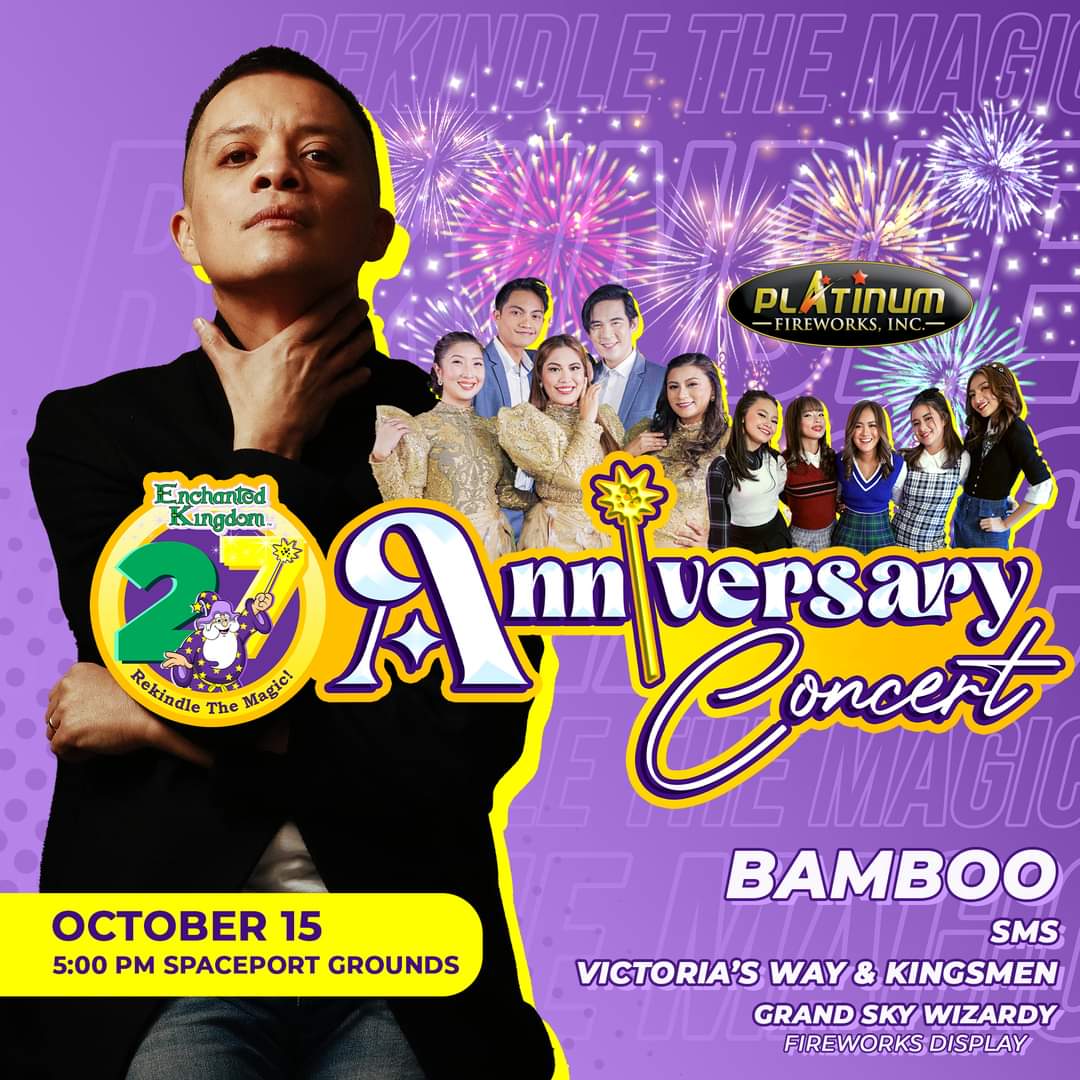 Catch Bamboo live on October 15 as he goes center stage along with special performances by Victoria's Way, The Kingsmen, and SMS (Sun, Moon, Stars), an all-girl group of five young stars with powerful vocals and captivating moves.
Enchanted Kingdom in collaboration with One Platinum Fireworks is paying a special tribute through a Grand Sky Wizardry fireworks display to two special individuals who gave immense contribution to the creative and artistic process of the world-class theme park; RICARDO STA. ANA Sr. or "Tatay Rick" the Director for Operations of One Platinum Fireworks, and the late MARIA VICTORIA FAUSTINO also known as Ma'am Babic, the former Head of Enchanted Kingdom's Creative Division.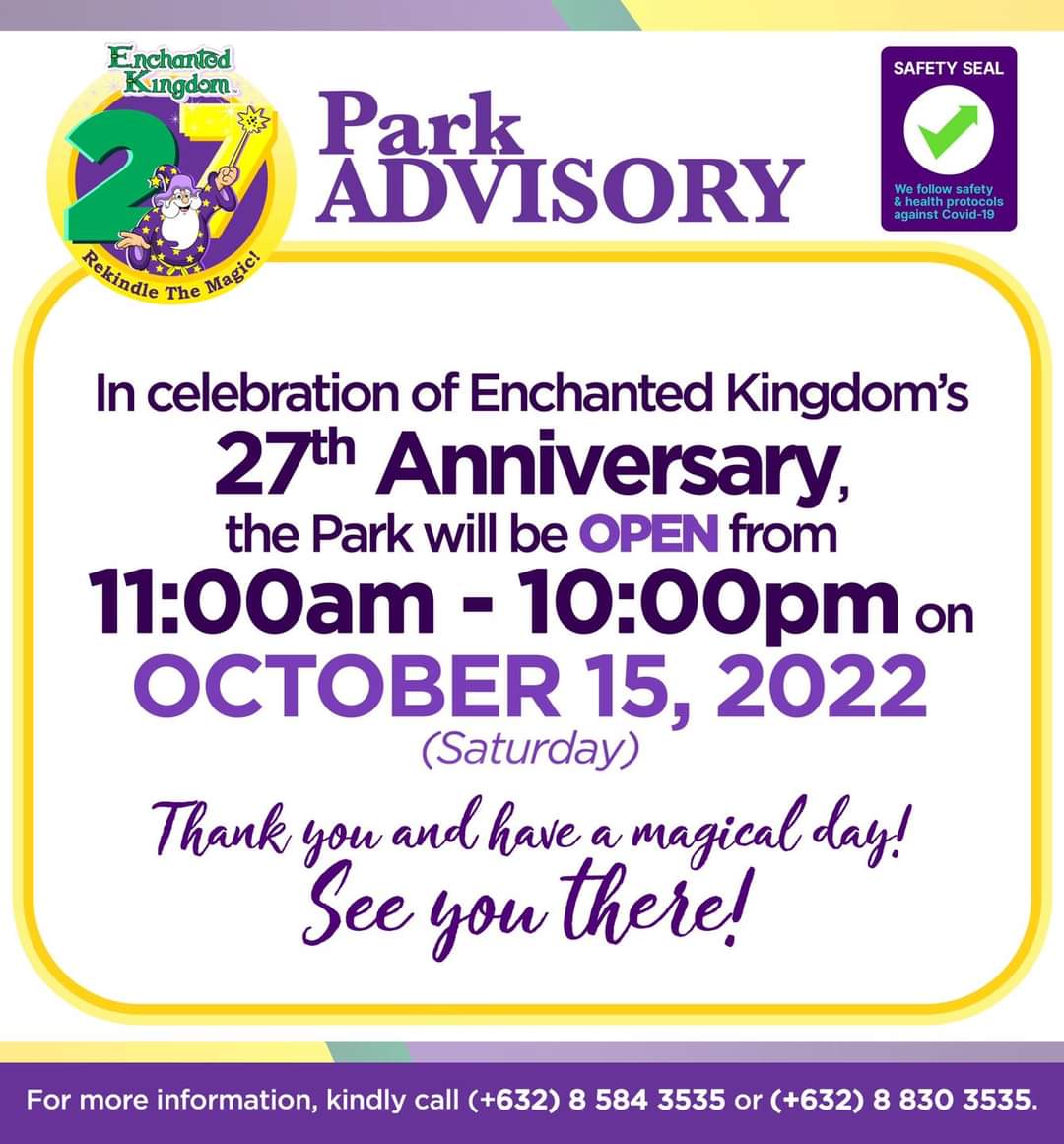 So let us Rekindle The Magic, relive the excitement, and rejoice to the memories shared together at  Enchanted Kingdom.
For more information on promos and ticket reservations and bookings, please visit Enchanted Kingdom's official website, www.enchantedkingdom.ph or visit their official Facebook page Enchanted Kingdom