The Season of Lent is an opportunity for all of us to remember the sacrifices of Christ for humanity.  
This season, a lot of us will be staying away from meat as our form of sacrifice. Good thing, Pizza Hut has several wholesome, meat-free options that are perfect for those commemorating Lent and abstaining from eating meat.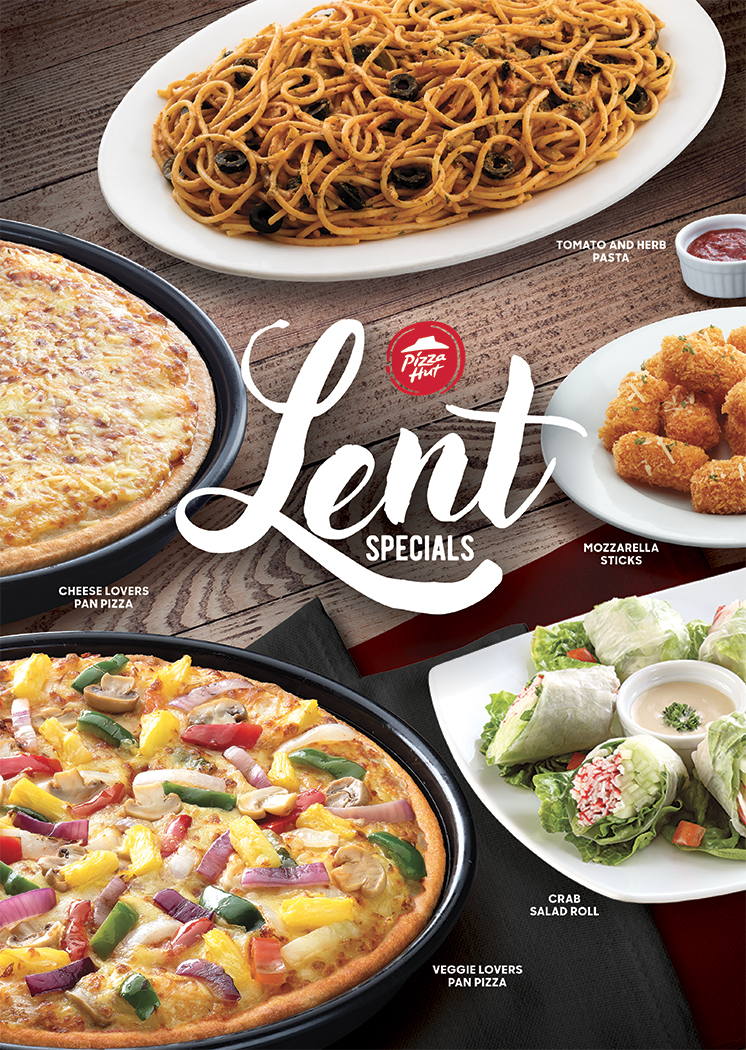 For pizza fans, you can choose between Veggie Lovers Pan Pizza and Cheese Lovers Pan Pizza. The Veggie Lovers Pan Pizza is topped with crunchy bell peppers, mushrooms, chunky onions, and juicy pineapples, all laid on a bed of double layers of mozzarella cheese. Cheese Lovers Pizza, on the other hand, is made with mozzarella, parmesan, and cheddar cheese for those who want something simple yet delightful.  
Pizza Hut also has other offerings like Mozzarella Sticks that are served with chunky tomato dip; Garlic Bread toasted to perfection; Crab Salad Roll which is made with crab sticks, cucumber, and lettuce wrapped in rice paper and comes with sesame soy dressing; Tomato Herb pasta; and KitKat Pops for dessert.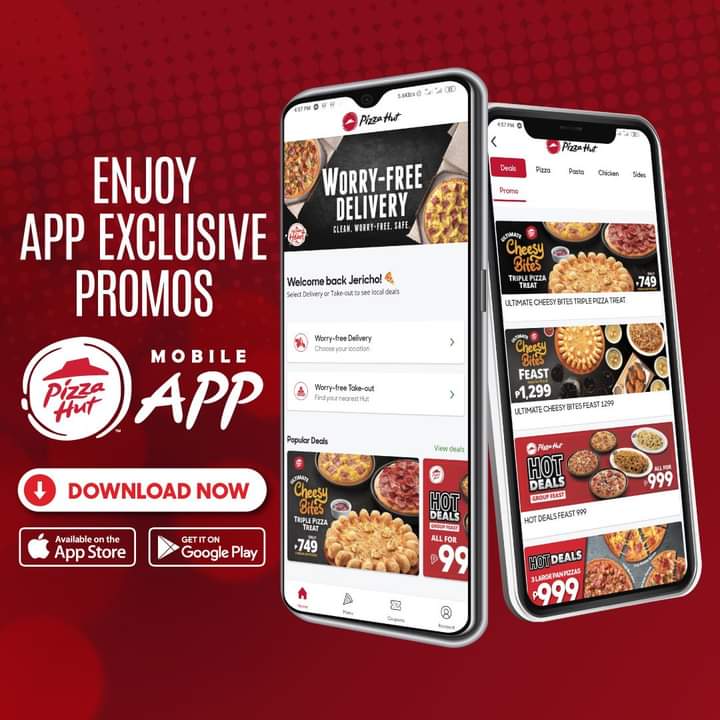 These Pizza Hut specialties are the perfect treats to indulge in during the Lenten season. So, enjoy it today until April 3 (Black Saturday) through dine-in or take-out. You may also have it delivered straight to your doorstep by logging on to www.pizzahut.com.ph or by calling 8911-11-11.  
For more information about Pizza Hut's operating schedule this Lent season, please visit their website or like and follow them on Facebook,Instagram, and Twitter.