The warm friendship and camaraderie between the Philippines and France were put on display during the recent basketball friendly between team Blackwater Bossing of the Philippine Basketball Association (PBA) and the French Navy's team, Destroyer Lorraine at Paco Arena, Manila City.
The sporting event is part of the annually celebrated year-long diplomatic tie between the Philippines and France. "This event is part of the celebration of the 75th anniversary of diplomatic relations between France and the Philippines. I know that this country seriously loves sports and basketball is almost like a religion to them. So the Destroyer Lorraine came to visit us and wanted to play some sport with one of the best teams in PBA," said French Ambassador Michèle Boccoz.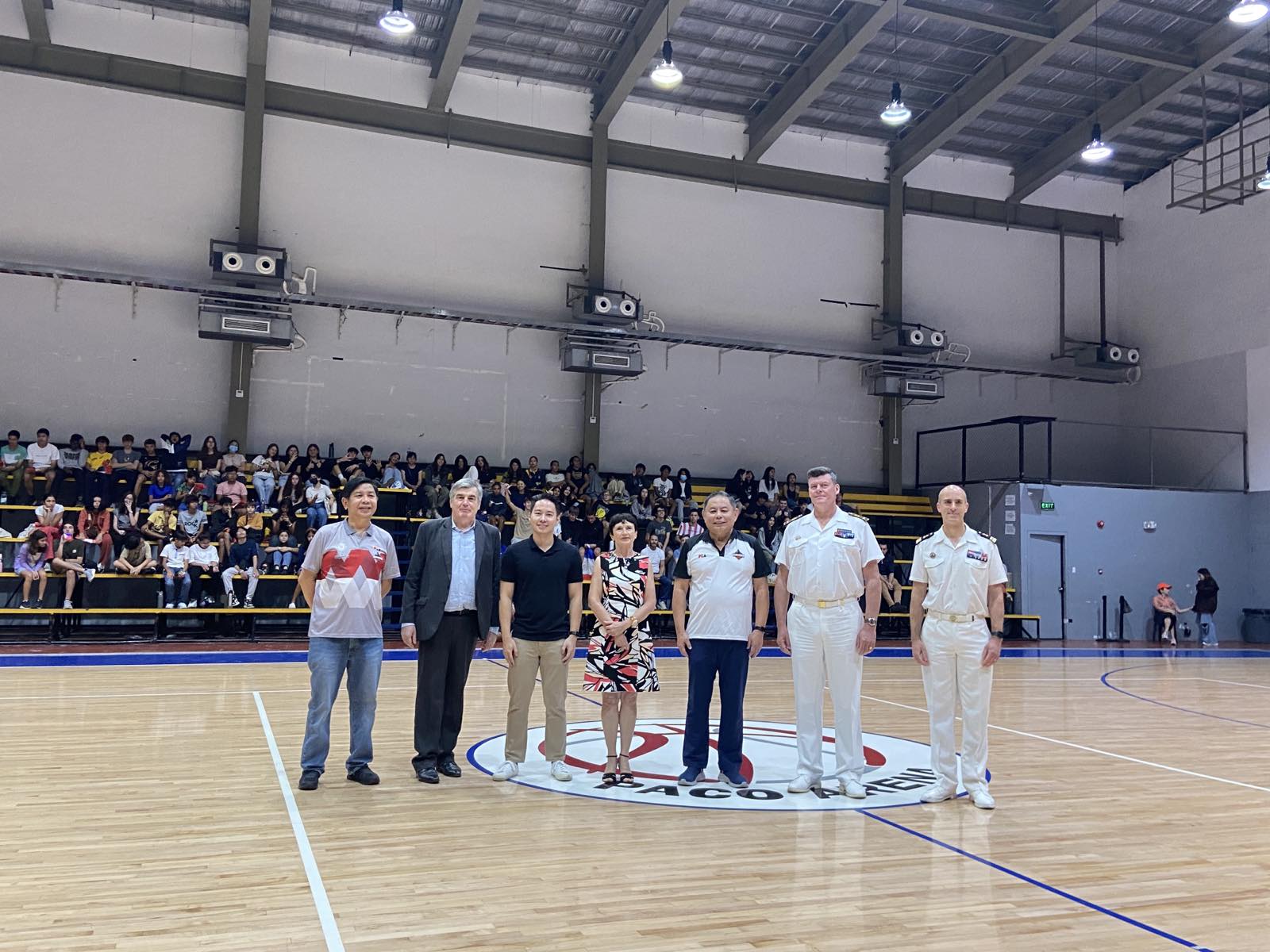 Likewise, PBA Blackwater Bossing team owner Dioceldo Sy is honored to play a role in strengthening the ties between France and the Philippines through his team. "This sporting event will not only allow my team to improve their game but I'm also thrilled to be part of something monumental for our country and for France," he said.
Also present to witness the friendly match – where Blackwater Bossing took home the win – were Blackwater Bossing Governor Silliman Sy, ALPACI-France Pacific Command's Rear Admiral Geoffroy d'Andigné, and ALPACI Joint Commander and Captain Jerome Henry, Executive Officer – Lorraine
For the latest updates on PBA Blackwater Bossing, follow their Facebook page @BlackwaterBossingPBA and Instagram @BlackwaterBossing.