The resumption of face-to-face classes coinciding with flu season heightens the need for parents to stay on track of their children's health and wellbeing.[1] Increased exposure means that there must also be increased vigilance in the observance of public health and safety protocols.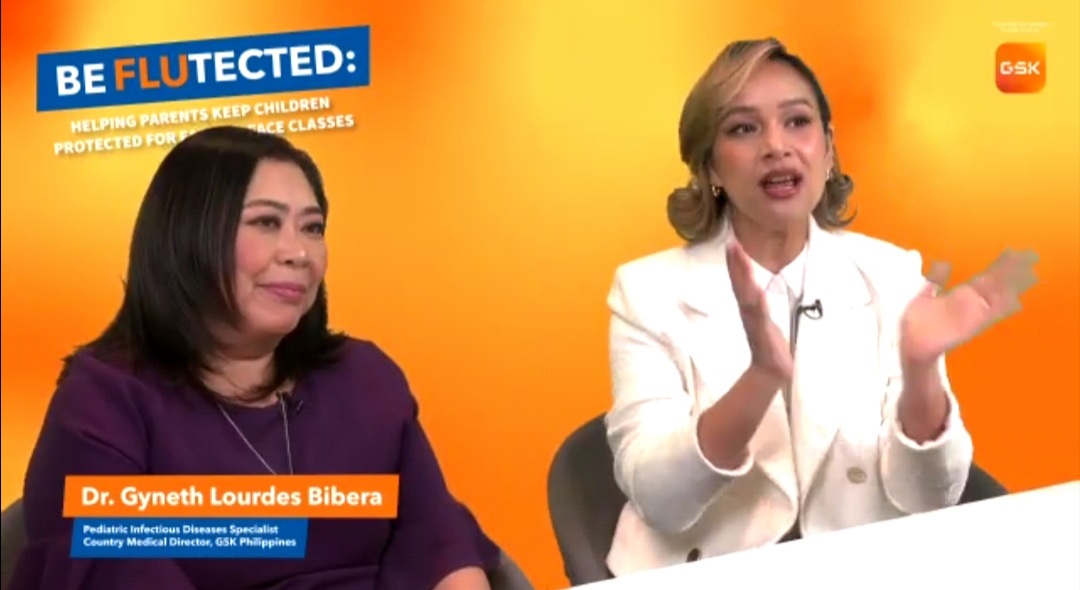 "Parents are naturally on guard now that their kids are getting more face time. We're dealing with dangerous illnesses such as COVID-19, Dengue, and Monkeypox, which happen to have flu-like symptoms," says Dr. Gyneth Lourdes Bibera, country medical director of GSK Philippines. "It's important to remember that despite their similarities, these are all separate illnesses, caused by different viruses and having different treatments. This is why it is important to strengthen our immunity through proper nutrition, regular exercise, and eliminating the chances of catching communicable diseases by updating your vaccinations.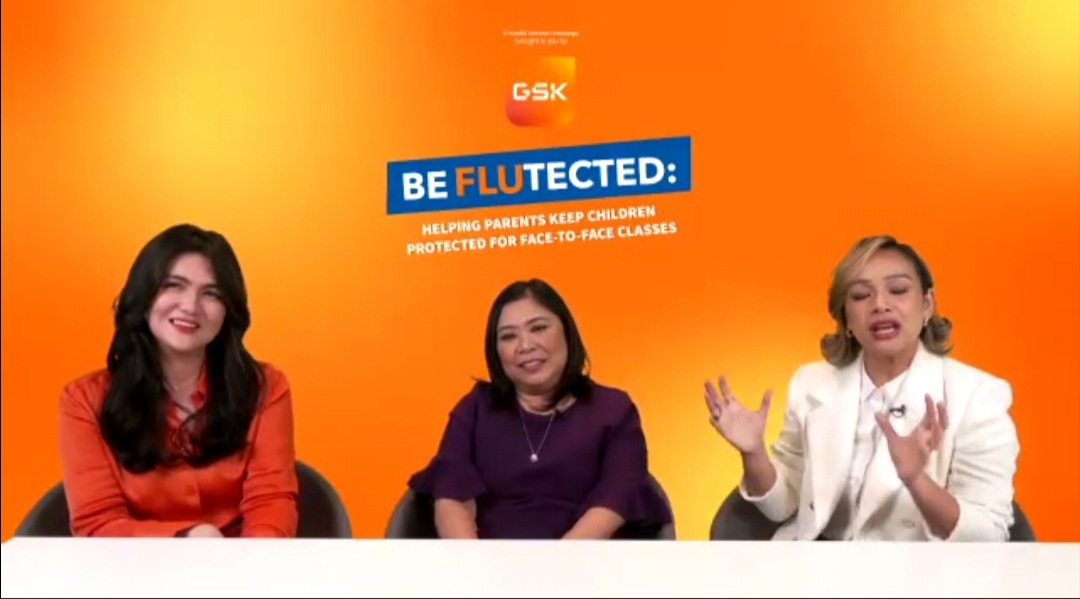 To prevent contracting the flu or any of the transmissible diseases, here are 3 important health guidelines to remember:
Keep your child's vaccines up to date. Experts advise that vaccination is the best way to stay protected from the flu. Getting an annual flu shot will reduce the risk of illness, severity, and hospitalization among children while lowering their chances of developing any complications. Flu vaccinations can be administered to children starting at six months old. Depending on the child's age and the doctor's recommendation, immunizations may be given in one or two doses.[2]
Annual vaccinations are also necessary because the flu virus constantly mutates. This means that new strains may be formed from year to year, necessitating new vaccines.[3] When getting the flu vaccine around the same time as the COVID-19 vaccine, follow the national guidelines prescribed by the Department of Health (DOH), which is to take the flu vaccine 14 days before or after the COVID-19 vaccine.[4]
2. Isolate at the onset of symptoms. If your children start showing or complaining about any signs of flu or illness, they should stay home to avoid potentially infecting others or having their symptoms worsen.[5] At the same time, check with their schools as to what the standard protocol is when a student is ill so that they don't miss out on important activities for any of their classes.
3. Start healthy habits at home. Following the right health and safety measures should always start at home, and parents must ensure that children learn these early on. Practicing good hygiene plays a huge role in the prevention of diseases like the flu. Instill in your children the practices of covering their nose and mouth when coughing or sneezing, washing their hands with soap and water, not touching their eyes, noses, and mouths, wearing masks, keeping a safe distance from other students or teachers, and disinfecting their personal spaces.
Besides this, other good habits they may also follow include getting enough sleep, being physically active, drinking plenty of fluids, and eating nutritious food.[6] By setting these practices as the standard at home, children will be more likely to follow them when they go out for school or other activities.
The ongoing COVID-19 pandemic coinciding with flu season might raise alarm bells for parents who are now sending their kids to school but making sure to follow the proper ways to prevent sickness will go a long way in staying healthy.
"The health protocols we've been following the past two years must be standard practice by now," reminds Dr. Bibera. "Beyond that, we've seen the positive effects of vaccinations on disease severity. We implore all parents to get the annual flu vaccine for themselves and their kids, as this is still the best way to protect against the flu," she ends.
[1]Bravo L, et al. Flu in the Philippines Insights into Perception and Action on Vaccination. IPSOS. Retrieved from https://www.ipsos.com/sites/default/files/ct/publication/documents/2020-02/ph_whitepaper.pdf.
[2] Flu (Influenza) and the Vaccine. (2019, October 15). Centers for Disease Control and Prevention. https://www.cdc.gov/vaccines/parents/diseases/flu.html. Accessed 15 Aug 2022.
[3] Harvard Health. (2020, October 1). 10 Flu Myths. https://www.health.harvard.edu/diseases-and-conditions/10-flu-myths.Accessed 15 Aug 2022.
[4] Adult Immunization Committee of the Philippine Society for Microbiology and Infectious Diseases. (2021, July). PSMID Statement on the Timing of Administration of COVID-19 Vaccines with Other Vaccines (Simultaneous Vaccine Administration and Vaccine Co-administration). https://www.psmid.org/psmid-statement-on-the-timing-of-administration-of-covid-19-vaccines-with-other-vaccines/
[5] Community, Work, and School. (2020, February 11). Centers for Disease Control and Prevention. https://www.cdc.gov/coronavirus/2019-ncov/community/schools-childcare/k-12-childcare-guidance.html.Accessed 15 Aug 2022.
[6] Practice Good Health Habits. (2021, August 26). Centers for Disease Control and Prevention. https://www.cdc.gov/flu/prevent/actions-prevent-flu.htm.Accessed 15 Aug 2022.