With all the quarantine and social distancing measures in place to address the ongoing pandemic, much of our days are now spent online. Video conferencing has taken the place of meeting rooms and classrooms. Work files and school projects are sent over email or file sharing apps. Even our entertainment has gone digital, through streaming apps for movies and music, and social media has become the easiest way to keep in touch without physical interaction.
A recent report showed that there are about 73 Million internet and social media users in the Philippines at present, and this number continues to grow. Clearly, keeping the internet a safe place is important, now more than ever. Not only should we safeguard our digital identities, we also need to contribute to maintaining a kind and positive space where everyone can virtually co-exist.
Responsible use of the internet and social media is the key here, and this is especially true for those who create content online. In support of this, TikTok has made a commitment to ensure that the platform continues to be a safe, welcoming place where users can creatively and freely express themselves.
There are things that we can all do to stay safe and protected as we share our lives with others over the internet. To learn more about this, check out this quick roundup of online safety tips and reminders from top TikTok creators in the Philippines.
1. Personal safety should come first. Creating awesome content must not come at the expense of your physical well-being. @magicmannex shows that sometimes swag moves are better than backflips.
https://www.tiktok.com/@magicmannex/video/6847505629280603393?lang=en
2. Be aware of your surroundings, not just your screen. While shooting content, keep an eye out for stairs, busy streets, or obstacles in the way. Take a cue from @missnikkiannshee who actually stops recording while going down the stairs in order to prevent any accidents.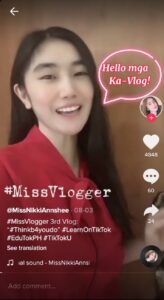 https://www.tiktok.com/@missnikkiannshee/video/6856607056762244354
3. Be wary of suspicious emails, and watch what you click. Emails from legitimate sources will not require the sharing of sensitive information such as one-time pins or passwords, as @gylisgod says in this video.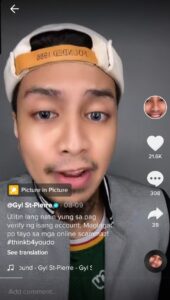 https://www.tiktok.com/@gylisgod/video/6858945266448469250?lang=en
4. Think before you post about work. When posting online, remember that you also represent the company that you work for. @coachubby reminds her fellow creators in the workforce to be mindful, and remember that you are an employee first before a creator.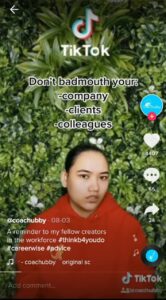 https://www.tiktok.com/@coachubby/video/6856697037220580610?source=h5_t
5. Don't post while driving. Not only is this unsafe, it could get you into trouble with the law, too. @attorneycher warns her followers of the legal consequences of shooting videos behind the wheel, even during traffic, as stipulated in the Anti-Distracted Driving Act.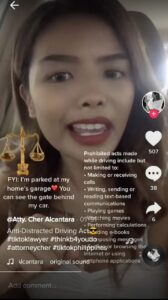 https://www.tiktok.com/@attorneycher/video/6855502623974444289
Watch out for more digital safety updates from TikTok creators, and share your own tips for a safe and secure online experience using the hashtag #thinkb4youdo. Download TikTok on your
iOS
and
Android
devices to get started.