While the Philippine economy reels from the negative impact of the coronavirus pandemic with the easing of quarantine restrictions, the months-long quarantine have created a chain reaction that led to many Filipinos losing their jobs and livelihood.
On March 16, President Rodrigo Duterte declared the entire island of Luzon with its population of 58 million under community quarantine to contain the COVID-19 outbreak. Though community quarantine measures are effective methods in flattening the infection curve, it resulted in a downturn in economic activity.
Public transport was halted and the movement of private vehicles was also regulated. Various industries were badly-hit, causing a stoppage of business operations, massive lay-offs, and cease-hiring altogether. Tourism, trade, and consumption drastically dropped during this period, and according to the Department of Labor and Employment Secretary Silvestre Bello III, 2.6 million Filipinos have already lost their jobs due to the temporary halting of operations of business establishments.
As the onsite or office-based jobs and opportunities dwindled, home-based, online jobs and livelihoods flourished as a safe and resilient way to conduct business and continue earning.
The Philippines, as among the most populous English-speaking nations, has long been a destination for top business process outsourcing firms and call centers. In recent years, online English teaching has become a very popular career choice, which turned out to be one of the least affected jobs amid the pandemic. Most online teachers in the Philippines typically work from home, which insulated them from the quarantine measures that have devastated other businesses.
Being an online English teacher can be very rewarding. In 2019, the average monthly salary in the Philippines was PHP 50,600 and online English teachers may earn more than this amount per month, depending on their number of classes.
Online English platform 51Talk, which has been around since 2011, has been promoting this home-based online English teaching opportunity. 51Talk connects its 20,000 English teachers to Chinese students using its proprietary technology called Air Class to deliver live, one-on-one, interactive, and fun lessons.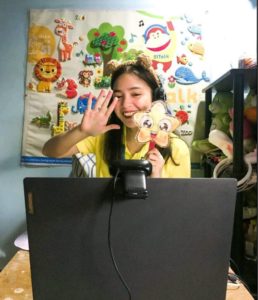 Zeeryl Vivi, a licensed professional teacher from Bacolod City, has been teaching with 51Talk for two years now. Zeeryl said that her earnings have increased during the pandemic because her students are mostly staying at home. "I continued to earn from home despite the quarantine restrictions. I actually realized that I was earning more than usual and I was able to provide for my family's needs. This home-based opportunity really helped us a lot."
Despite initial reservations, more and more people are coming to appreciate online freelance opportunities that are flexible yet stable and sustainable.
"My family is really thankful that I was able to contribute even more during this time. My dad was not able to receive his salary for two months and I was able to cover some of the bills that we have here at home," added Zeeryl.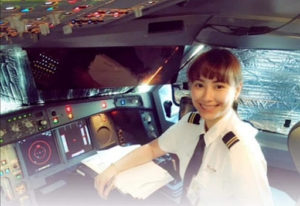 Teacher Xandra Hill found her career as a professional pilot in limbo as travel restrictions meant that the travel industry was put in a standstill. "As a pilot, the world literally stopped for me because of the suspension of work, which was my main source of income. I had to look for alternative means to earn and sustain my family's daily necessities. That's how I found 51Talk," said Xandra.
Xandra is a graduate of AB Psychology and loves to teach. She said that her family felt proud that she was able to be productive during the quarantine while helping people in a different kind of way. "To those looking for a job in these trying times, I strongly recommend teaching at 51Talk. You can earn in the comfort and safety of your own homes, anytime. All you need is a computer, a good internet connection, and a heart that is willing to serve other people through teaching," added Xandra.
Newly-launched teacher Trixie Laura worked as a production staff in an advertising company before she joined 51Talk. Having no background in teaching, she said it was quite challenging at first because teaching was far from what she was used to doing. At 51Talk, teachers are encouraged to attend the free training sessions that equip them with the necessary teaching skills to make them competent and confident in handling online lessons. "This livelihood opportunity helped me discover new skills and has eased my anxiety as I get to earn and keep myself busy," explained Trixie.
51Talk, even throughout the pandemic, has been hard-at-work in empowering Filipinos across the Philippines by spreading awareness about the advantages of being a home-based online English teacher through digital conferences and webinars, and social media campaigns.
"Everyone has seen, especially in the past three months, that earning a livelihood from home is not just possible but also sustainable and profitable. Business processes like meetings and interviews can all be carried out virtually with the aid of technology. We have been doing this for 9 years now and as you can see, our teachers are able to earn and be safe as they continue to teach from home with 51Talk." said 51Talk Founder and CEO Jack Huang.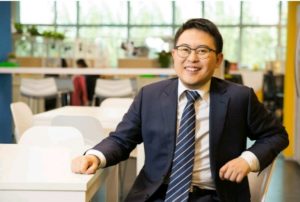 Huang Jiajia, or Jack Huang, Founder and CEO of 51Talk
51Talk recently has generated a great deal of attention in the news and in social media. In a video message posted on social media, Mr. Huang encouraged Filipinos whose regular work was affected to join 51Talk. "If the pandemic affected your job, then 51Talk can offer you a new option. There has probably never been a better time than right now to teach English online," according to Mr. Huang.
The Chinese market for foreign English teachers has grown massively over the past decade, and it shows no sign of slowing down. In China, all children from age seven are required by law to learn English and most parents enroll their children earlier than this, even as young as two years old because they want their children to gain an advantage in a highly competitive environment. This means there is a very bright future for the online ESL industry in the Philippines to meet this increasing demand from China.
The Phillippine government in recent years has made great strides in furthering its relationship with China. On the occasion of the 45th anniversary of the diplomatic relations between the two countries, Philippine President Rodrigo Duterte sought stronger ties amid challenges such as the on-going COVID-19 pandemic adding that these special ties should be fully realized. President Duterte describes Chinese President Xi Jinping as a "valued friend" and he promised to "preserve and build on the gains of our close partnership for greater peace, progress and prosperity for our nations."
During President Duterte's most recent visit to China in 2019, the two countries discussed ways to deepen its friendship and have agreed to hasten education cooperation through sharing of information and study of languages, establishing more Confucius Institutes in the Philippines, and promoting participation in scholarships, training programs and workshops, among others.
According to Mr. Huang, beyond the livelihood opportunity and English language education his platform provides, 51Talk has long been a bridge that promotes cooperation and understanding between the Philippines and China with its thousands of Filipino teachers interacting with and educating Chinese children daily.
"We are very proud to serve as a bridge to further educational and cultural exchanges between the two peoples through language education. May this strengthen the bond and friendship between us," said Mr. Huang.