Metro Pacific Investments Corporation's (MPIC) mWell heeds the government's call advocating digitalization initiatives to empower Filipinos through technology during the launch of the GoDigital Pilipinas (GDP) movement. mWell, the Philippines' first fully integrated and fully digital health and wellness platform, is the only healthcare app among the convenor organizations and supporting companies in the GDP.
Ms. Chaye Cabal-Revilla, MPIC Chief Finance, Risk and Sustainability Officer and mWell CEO represented mWell in the GDP launch during the National Economic and Development Authority 2023-2028 Forum at the PICC convened by The Private Sector Advisory Council Digital Infrastructure (PSAC-DI).
"mWell is honored to be part of GoDigital Pilipinas. Our collaboration with GDP will increase awareness and widen access to digital healthcare, especially in far-flung areas. Our innovative digital solutions respond to our countrymen's needs, ensuring good health for economic productivity and nation-building.  We shall continue to bring healthcare closer to more Filipinos here and abroad through a fully integrated, sustainable, and future-proof digital platform," said Ms. Cabal-Revilla.
Since its launch, mWell has provided access to quality digital healthcare in a country with an average 3.7 doctors per 10,000 population– way below the World Health Organization-prescribed ratio of 10 per 10,000. It addresses the shortage of healthcare facilities and personnel in rural areas and underprivileged sectors. This also Indigenous Peoples (IP) in remote and mountainous areas who can now consult using the mWell app.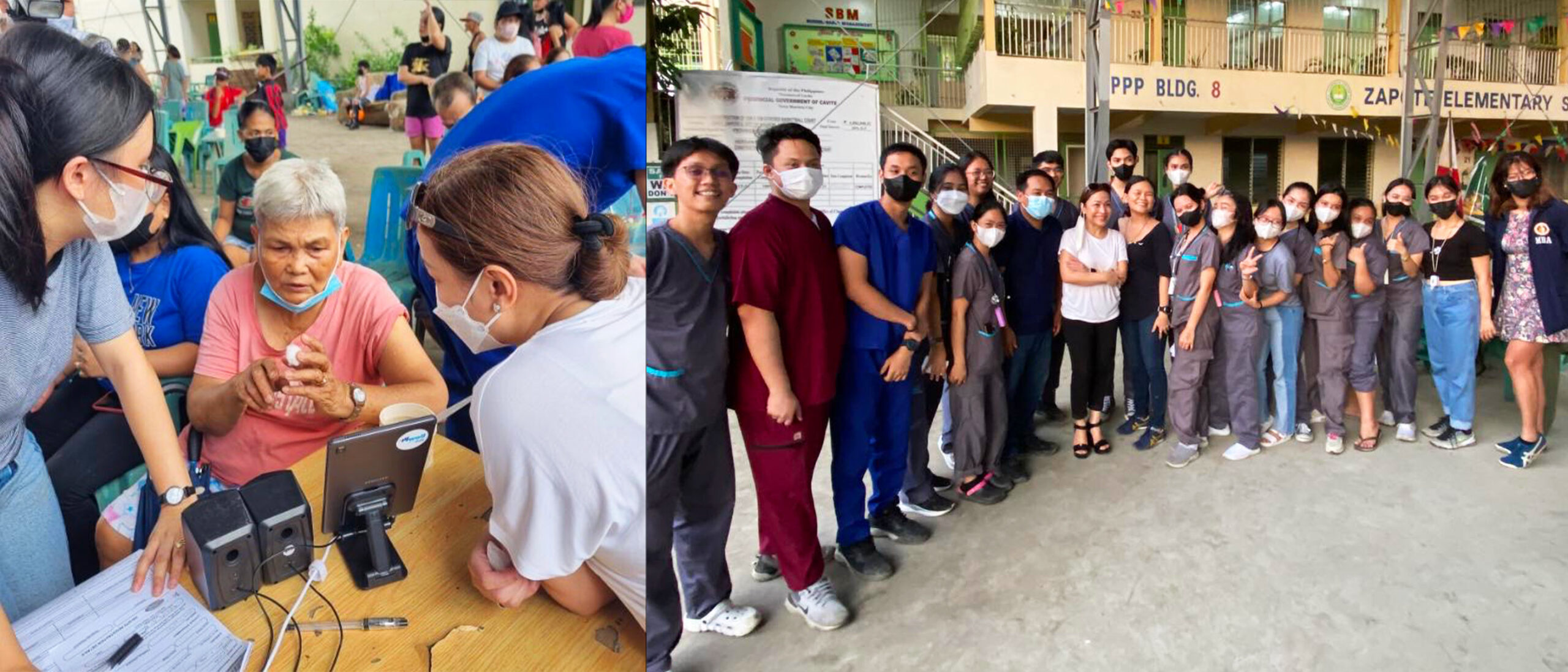 Fully digital consultation journey
mWell provides a seamless end-to-end journey for patients– from booking a video consult or seeing a doctor 24/7 (with only 3 minutes of waiting time), to having medicine delivered to their doorsteps.  Documents like e-prescriptions, e-medical certificates, and lab referrals are loaded into the app for free, along with being the first app to provide a digital medical ID.
With over 500 Primary Care and Specialized partner doctors including Cardiologists, Dermatologists, Endocrinologists, Pediatricians, Neurologists, OB-GYNs, and Opthalmologists health experts are also just a tap away.
Breaking barriers through digital healthcare
mWell also launched the biggest nationwide digital medical mission, giving Filipinos access to free consultations with hundreds of volunteer doctors and mental health experts during mWellness Day.
mWell OnTheGo, a portable mobile digital clinic, was also launched in remote communities. Each package is filled with solar panels, a power station, Smart pocket wifi, and a tablet/mobile phone preloaded with the mWell PH app. These mobile clinics are used to help bedridden patients and those living in areas without electricity.
mWell is also globally available to Filipino migrant workers. This gives 10 million migrant workers access to free consultations with Filipino doctors wherever they go. They can also send their families a Healthsavers Plan—an affordable health pass with online consultation and accident insurance, ideal for their friends and loved ones.
mWell has also partnered with global companies to digitalize various patient care needs. This includes working with global players in healthcare, wellness, technology, and research to promote far-reaching innovation-centered solutions with its new Cancer Care Management initiative.
Digitalizing healthcare for Local Government Units (LGUs)
mWell has made significant inroads in digitalizing LGUs, including Bacoor, Quezon City and Bataan. Through mWell, LGUs were able to allow their constituents to consult online with Primary Care doctors, specialists, and mind health experts.
mWell, an accredited telemedicine partner of the Department of Health, empowers LGUs to go fully digital in delivering better healthcare in support of Universal Health Care (UHC). The UHC highest possible quality of health care that is accessible, efficient, and equitably distributed for Filipinos.
Preventive healthcare through fully digital wellness features
With the health and well-being of Filipinos in mind, mWell promotes preventive healthcare. It has an mWellness Score, developed by data scientists to measure physical health based on daily activities like exercise and sleep.  
mWell also has Wellness Wearables to promote proactive healthcare and providing more Filipinos with affordable smartwatches. These watches allow anyone to track steps, physical activity, and sleep time through the mWellness Score. Also included on the app are specialized fitness programs, including diabetes prevention and post-partum exercise for new moms to get back in shape safely and healthily. Users also have access to calorie-controlled recipe options for healthy dieting.
Fully loaded mobile app for doctors
mWell provides innovative healthcare solutions not only for users but for partner-doctors as well. Partner-doctors are also empowered to go fully digital with the new mWellMD– an Electronic Medical Record (EMR) and clinic management system on mobile, designed by doctors, for doctors. mWellMD enables doctors to attend to patients on their mobile phone 24/7. It provides a seamless experience from sign-up to consultation. Doctors were engaged to create the platform, test the system to make sure that the app is intuitive and user-friendly.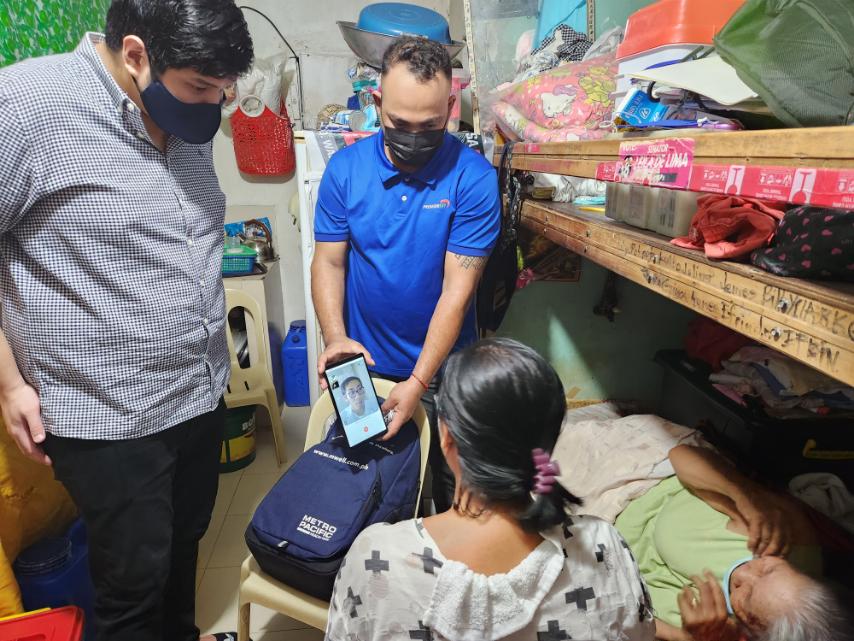 Revolutionizing Patient Care 
mWell has recently signed a Collaboration Agreement with Metro Pacific Health (MPH) to provide a digital front door to MPH's network of integrated healthcare services delivered by its hospitals and other fulfillment centers.
MPH, the largest integrated healthcare network in the Philippines, shall roll out virtual care and online consultations on its digital platform mWell MPH, allowing patients to access the outpatient services of MPH's nationwide network of 19 hospitals, 22 outpatient care centers (OCC), and its roster of thousands of accredited doctors.
GoDigital Conveners from the MVP group
As part of the MPIC Group, GDP convenor mWell is committed to working towards the achievement of the UN's Sustainable Development Goals, particularly SDG 3: Good Health and Well-being. It also supports the MVP Group's Gabay Kalusugan advocacy, focusing on quality and affordable healthcare.
Gabay Guro, another MVP Group advocacy, is also among the convenor organizations of GDP. Gabay Guro provides programs designed to hone and improve the welfare of teachers nationwide. The group created the first digital learning app for teachers and learners in collaboration with DepEd and partners, including Microsoft, LinkedIn, FrontLearners, PayMaya, PLDT/Smart. The Gabay Guro app is the digital innovation pillar of Gabay Guro, helps teachers through the integration of e-learning and interactive resources.
"We are grateful to have mWell as one of the two GoDigital Pilipinas convenors from the MVP Group, alongside Gabay Guro. The Private Sector Advisory Council Digital Infrastructure (PSAC) is ready to support the nation's development blueprint and digitalization agenda through the GoDigital Pilipinas (GDP) movement. Working together, public and private sectors will ensure that every Filipino has the tools and skills to thrive." PSAC Digital Infrastructure Sector Lead and Union Digital President and Chief Executive Officer Henry Aguda said.
Download the mWell PH app from the Apple App Store or Google Play Store and register. Follow mWell on Facebook and mwellph on Instagram for more updates.
ABOUT mWell
mWell, is the health technology platform developed by Metro Pacific Health Tech Corporation that offers telemedicine, health and wellness programs, e-commerce, among others, in an integrated, tech-based healthcare digital ecosystem. Metro Pacific Health Tech Corporation is a wholly-owned subsidiary of Metro Pacific Investments Corporation, the leading infrastructure investment company in the Philippines with investments in various infrastructure assets including healthcare.