MR.DIY, a one-stop shop for home improvement has recently obtained Gold and Bronze Seal of Excellence awards at the DTI Provincial Bagwis Awards, a recognition to establishments that uphold the rights of consumers and practice responsible business that ensures customers receive the best value for their money.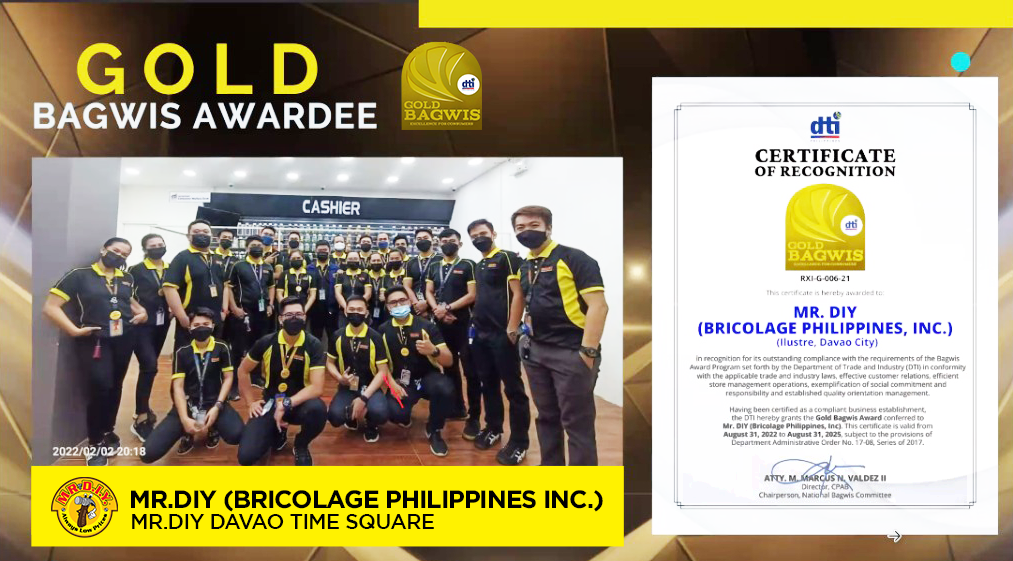 Earlier this year, the retailer received the GOLD Seal of Excellence for its Primark Tacurong branch during the DTI-Provincial Bagwis Awards – emphasizing its exceptional service to Filipino customers.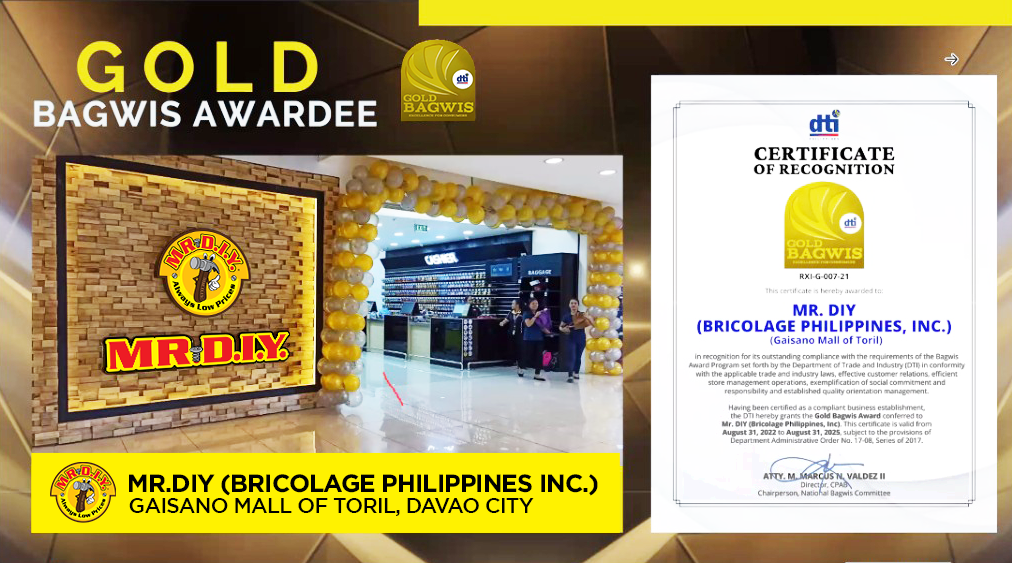 Committed to its mission of providing affordable quality products, MR.DIY shared that they are thrilled to receive another DTI Bagwis Awards as the company aims to continuously nurture and provide for their consumers with high quality service.
"It is truly an honor to receive another DTI Gold Seal of Excellence award for our MR.DIY branches in Iligan, Time Square Davao and Gaisano Toril. This serves as a representation of our ongoing commitment to meet the evolving needs of our stakeholders and make their lives easier through our variety of products that they can use to their different needs," shared Mark Charles Salecina, Senior Marketing Manager, MR.DIY Philippines.
Aside from these three branches, the company is also looking at 10 more branches to be awarded with the same recognition.
"This award is not just for our company but also for each and every customer and partner who are with us in this journey." Salecina added.
MR.DIY expressed their gratitude to their loyal customers for their constant support to the brand and pledged to keep up with their mission and purpose to give them the best quality household essentials and do-it-yourself products.
To learn more about MR.DIY and its products, visit www.mrdiy.com/ph. You may also follow /mrdiyPH on Facebook, and @mrdiy.philippines on Instagram and Tiktok for updates and upcoming promos.