MILO® Philippines has extended its partnership with Jamie Lim, Coach Rio de la Cruz, and Japoy Lizardo. Adding another chapter to their years-long relationship, the beloved nutritious beverage brand is excited to tell each Champion's unique story of pagpupursige that will inspire the next generation of young athletes to persevere in their own Champion journeys.
Breaking stereotypes
Being the daughter of a professional basketball legend and growing up in a family of athletes, it seemed destined for Jamie to become a star karateka. However, from an early age, both her father and mother – who is also a seasoned lawyer – taught Jamie the importance of choosing her own path and instilled in her the belief that she can always be more than your stereotypical jock.
Choosing to not limit herself, Jamie decided to pursue goals in both sports and academics. The journey was not without its challenges as she had to learn how to balance the many responsibilities she had as a student while keeping up with the discipline of an athlete.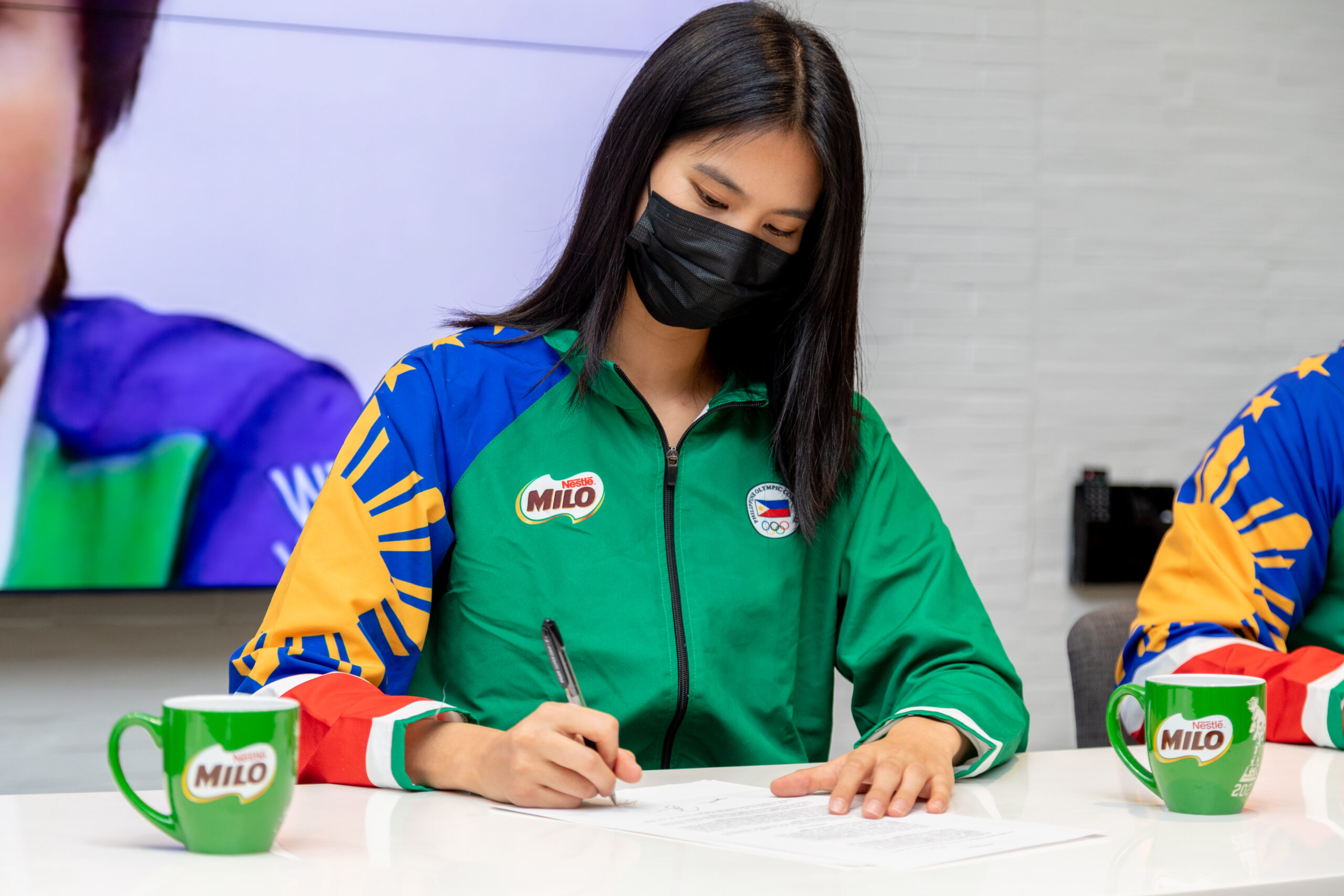 "I remember, in my preparation for the SEA Games back in 2019, I only had 5 months of real training as I was already in the last months of my senior year. On top of that, I was out of Karate for 4 years so training was twice as rigorous. Although it was difficult, I was able to power through it because I knew that the stakes were also high," shared Jamie.
With her family's continuous support, she was inspired to break past the mold and prove that she can indeed excel on and off the mat. Still one of her proudest achievements was winning both a gold medal in Karate during the 2019 SEA Games and graduating Summa Cum Laude in UP Diliman with a degree in BS Mathematics. Today she is focused on furthering her studies in London while awaiting for the start of training for the next SEA Games in 2023.
"Coming from being a part of MILO® AAK and now with my extended partnership with the MILO® family, I hope to inspire kids who are faced by the same barriers as mine to be brave in breaking out of those stereotypes and in paving their own paths. Their time to prove themselves will come," added Jaime.
Running through life's obstacles
Before Coach Rio became an international marathoner and one of the top running coaches in the country, his road to success was paved from humble beginnings. Coming from a big family that struggled in putting food on the table, Coach Rio sorely lacked the financial support that most young runners his age needed to pursue a professional career.
At times, all young Rio had was an unwavering pagpupursige and discipline – and that was enough. He never once missed training, even on the days he had no running gear or equipment, and learned early on that he needed to work thrice as hard to achieve his one clear goal: be a successful athlete to provide for his family.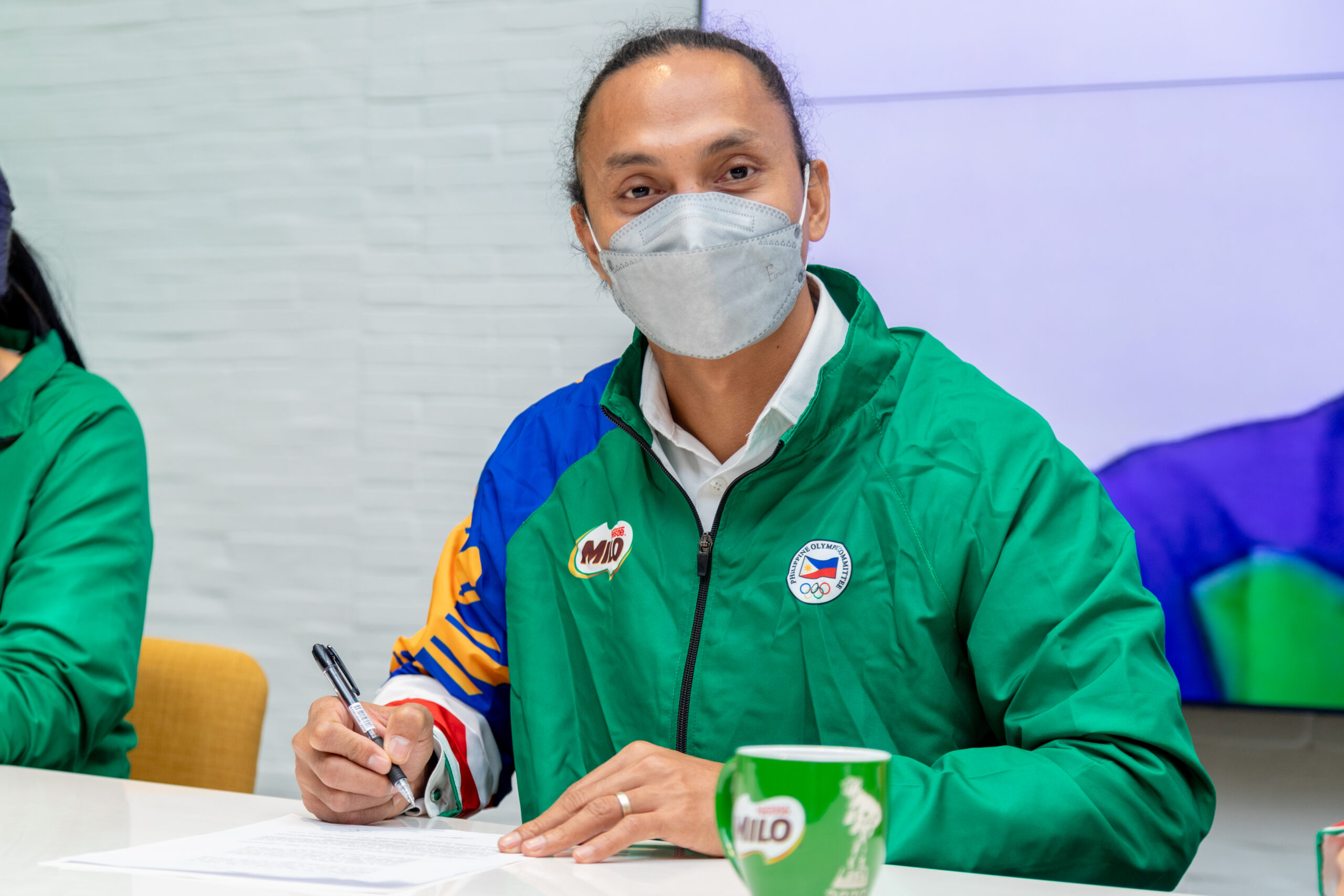 "One time when I was in elementary school, there was a trial race that I really wanted to join. Ang kaso sabi ng coach ko noon, hindi ka pa ready – pero makulit ako. I still showed up during the competition day and patiently waited. Buti na lang, one athlete didn't show up so my coach gave me a chance. I proved to him that I deserved it by winning it all," shared Coach Rio. That win opened the doors for Coach Rio's future success in the sport.
"Time management and determination were key for me. Even when I was young, my life was all about school and training. I knew what I wanted and I was focused on my goal despite knowing that it would come with a lot of sacrifices," emphasized Coach Rio.
For Coach Rio, being a part of the MILO® Philippines family has played a huge part in his grit journey. From joining the MILO® Marathons and using his winnings to support himself in school, to now being the main organizer for all their events nationwide and a familiar face in the new MILO® TV commercial, it has come full circle. He continues to help pave the way for aspiring young athletes who are hoping to succeed in sports the same way he did.
Molding the next generation of athletes
Japoy started his journey in sports at a MILO® Sports Program. At just 12 years old and being known as the teenage heartthrob whose face was on every MILO® pack, Japoy recognized the responsibility he had as thousands of other kids were aspiring to be just like him. This became an important driving factor for Japoy to pursige in succeeding in Taekwondo.
Since he wasn't as tall or built as other athletes his age, he struggled to put on the required weight for his category but he persevered and worked twice as hard in developing his techniques. He turned his height and weight into an advantage that allowed him to create his signature "Spinning Kick" move that earned him the nickname "The Spinning Kick of Asia".
Now at 36 and a professional coach himself, Japoy uses this experience in shaping the next generation of strong-willed athletes and giving them a platform to become an inspiration for the generation after them. In this extension of his partnership with MILO®, Japoy also aims to share this with more kids nationwide. "Although not all athletes are born gifted in a sport, they are molded through the years with experience and the right pagpupursige to succeed. That's how strong athletes are created," said Japoy.
The MILO® Champions have come together to inspire kids as they continue on their own Champion journeys. Their unique stories of pagpupursige also show that the values learned from sports can also lead to success.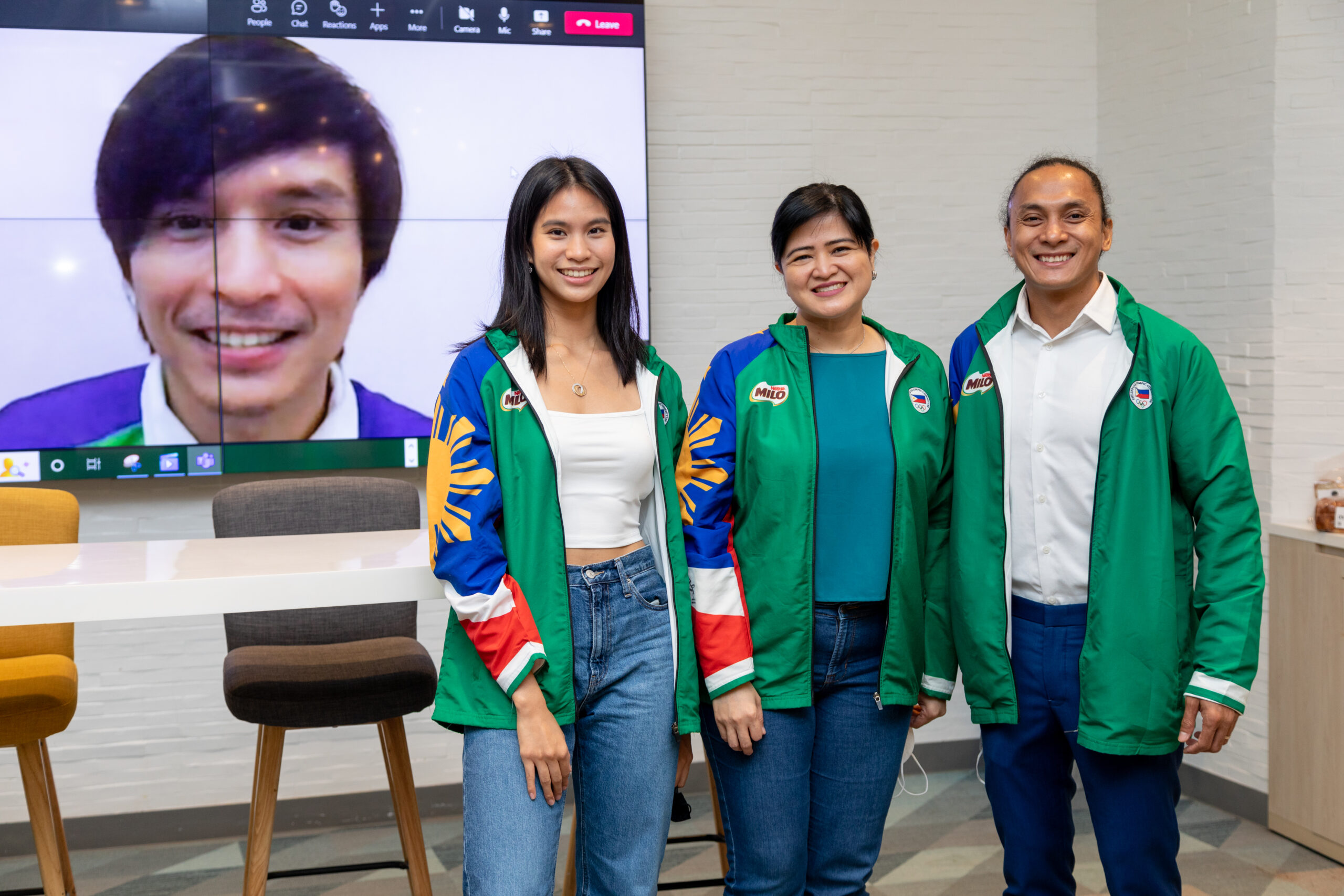 "We're very happy to be extending this partnership with Jamie Lim, Coach Rio, and Japoy Lizardo. We believe that they each have personal stories that will serve as inspiration for many young athletes today to pursige in achieving lifelong success just like they did. As one MILO® family, we are proud to give them a platform that allows them to do just that," said Veronica Cruz, MILO Business Executive Officer, Senior Vice President, Nestle Philippines, Inc.
Together, MILO® Philippines calls on moms to join the MILO® Champions in building pagpupursige within their children through sports. To know more about MILO® sports programs, please visit the official MILO® Philippines website