AQ Prime has always been known for its impeccable taste in the entertainment industry. From producing quality movies to managing top-notch talents in the music industry, AQ Prime has always been at the forefront of the entertainment scene. And now, they are raising the bar once again by launching their first-ever P-POP boy group under their subsidiary, AQ Music.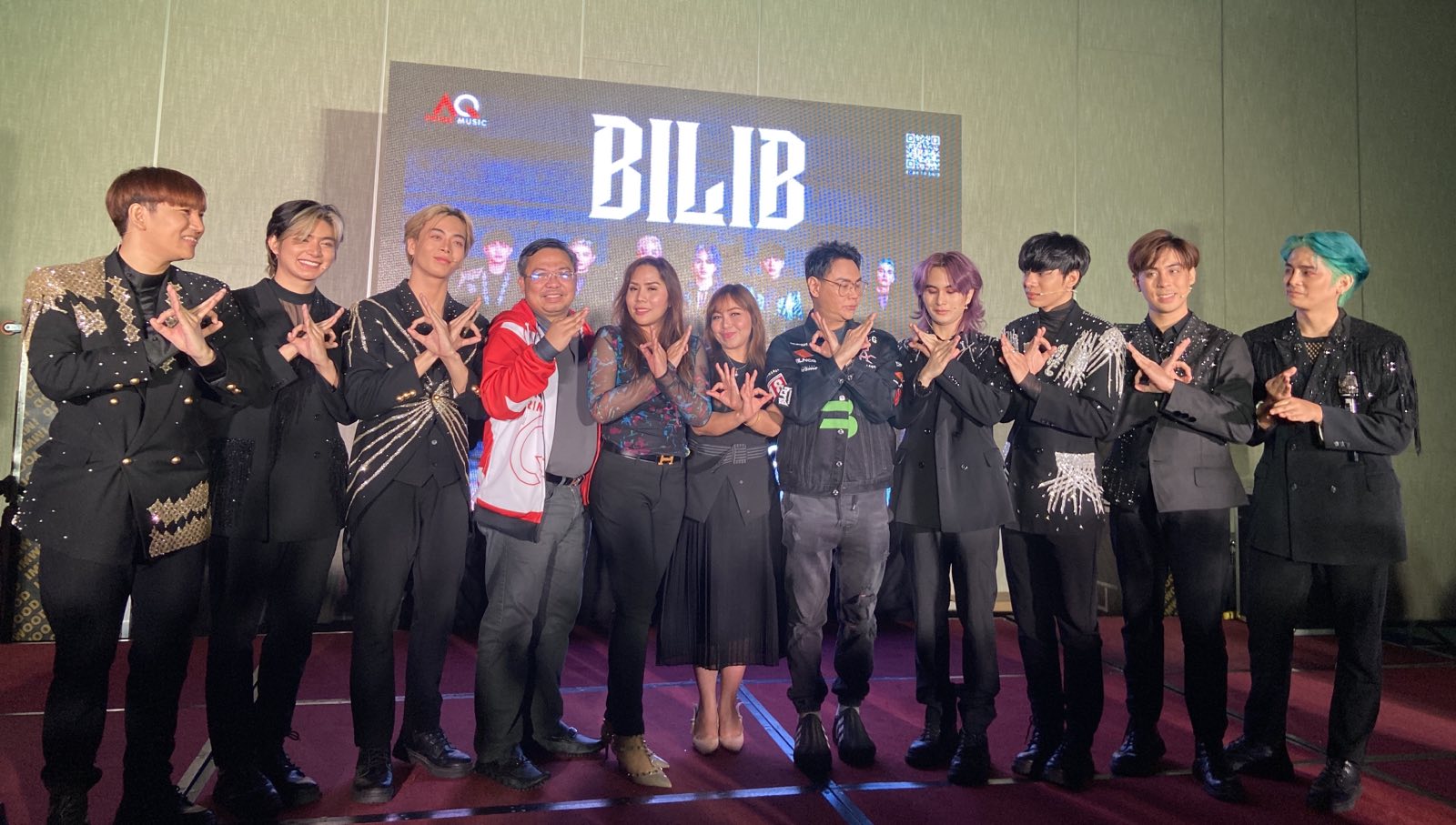 AQ Prime Music launches BILIB who promise to bring a unique twist to the P-Pop music scene. BILIB is composed of the following members:
YUKITO | Leader
Re-debuting member & former leader of another P-Pop group, Yukito is set to reinvent himself through another point of view as a member of BILIB. Naturally good with words & with a charming personality, Yukito's on his way to lead the group towards their goals.
ZIO | Rapper
He already made his footprints on the P-POP scene with his talent in rap and dance. With nothing to hold him back, Zio is ready to continue his dream as part of BILIB.
CARLO | Lead Vocals
Enigmatic and reserved, Carlo is more than just your typical mysterious guy. He will leave you in awe with what he can bring to the table: his impressive singing and dancing abilities.
RAFAEL | Main Vocals
All the way from Bohol, he crossed borders to fulfill his dreams. An amazing singer and performer, BILIB's main vocalist is also on his way to be one of the finest producers P-POP has to offer.
RC | Visual
By the looks of it, RC is definitely the next apple of the eye in P-POP. But RC is more than just his visuals. With a knack in singing & dancing, watch out for him as he is ready to solidify his mark in the scene.
JMAC | Lead Dancer
With years of experience in performing, he's finally ready for his breakthrough. JMAC is set to shine as the group's lead dancer. He is ready to move past his old self and succeed in achieving his dream.
CLYDE | Main Dancer
With his bubbly personality, Clyde will surely light up the room wherever he goes. A visual in his own right, he is ready to wow the crowd with his boy-next-door looks and his dancing skills.
They have already captured the heart of their fans with the music video of their first single, "Kabanata" that has received positive feedback and love. BILIB is definitely not just your ordinary boy group.
You can also stream KABANATA on Spotify: https://sptfy.com/kabanata   
BILIB will also be joining the #PPOPCONMANILA2023 on July 14-16! Tickets available via TicketNet outlets nationwide and ticketnet.com.ph
Watch out for more updates and be sure to follow BILIB on social media platforms.