As a mom, we all know that there are many benefits to drinking Milk. A glass of milk a day can help our kids in so many ways, it plays an important role in our child's nutrition.
Recently, we attended the Meet and Greet with the distributor of DG Milk here in the Philippines and shared some good news about Goat Milk. Do you know that a goat milk has the same milk secretory system to mothers called "Apocrine"? According to Dr. Karen Lim, goat milk has the Apocrine which is similar to breast milk, this nutrients strengthen our child's immunity.
𝘿𝙂 𝙂𝙤𝙖𝙩 𝙈𝙞𝙡𝙠 is a nutritious beverage for children above 3 years old. It is made in New Zealand. One 𝘿𝙂 𝙂𝙤𝙖𝙩 𝙈𝙞𝙡𝙠 serving gives Vitamins A, B1, B2, B6, B12, C, D and E; Cacium; Folic Acid; Iron; Inositol; Niacin; Phosphorus; Sialic Acid and Taurine. These nutrients produce growth, brain and immune development on kids.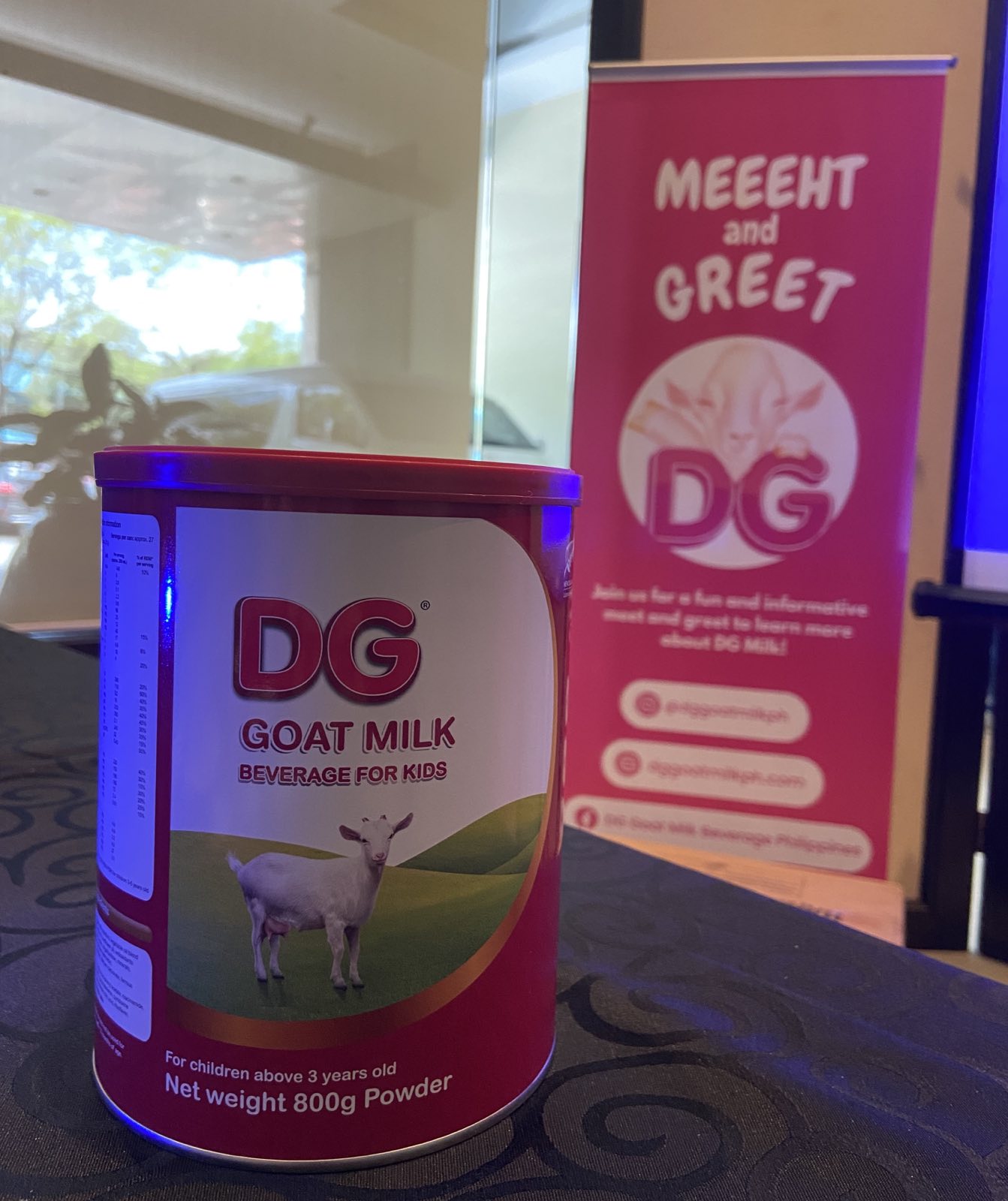 Giving them the right nutrition through Milk is definitely one of the best gifts we can give our children. And we can also benefit and add the DG Goat milk to our diet. I tried this and its very creamy and delicious. If you're a coffee drinker you can add DG Goat and it will give you a better coffee experience.
For more product information and offers, follow DG social media acccounts on FB
DG Goat Milk Beverage
, Instagram and Tiktok.
𝘿𝙂 𝙂𝙤𝙖𝙩 𝙈𝙞𝙡𝙠 products are available in Shopee, Lazada and Easymed app.