Last 2019, Malayan Colleges Laguna, A Mapúa School (MCL) was granted Autonomous Status through CHED Memorandum Order No. 12, Series of 2019, enabling the institution to create new programs and engage in internationalization as needed by students. With this, the pioneering batch of the new program, Bachelor of Science in Psychology, under the College of Arts and Science (CAS) was launched last 2020. By June 2022, MCL added another program offering CAS, the Bachelor of Science in Biology.
Students who plan to pursue the B.S. Psychology program will be exposed to fundamental psychological concepts and practices, human behavior, mental health issues, and intellectual processes. B.S. Psychology provides an excellent foundation for scientific professions as well as advanced study in psychology or allied fields. To provide a global learning experience to all the students, MCL, through the Cintana Alliance, partnered with the most innovative university in the United States of America, Arizona State University (ASU).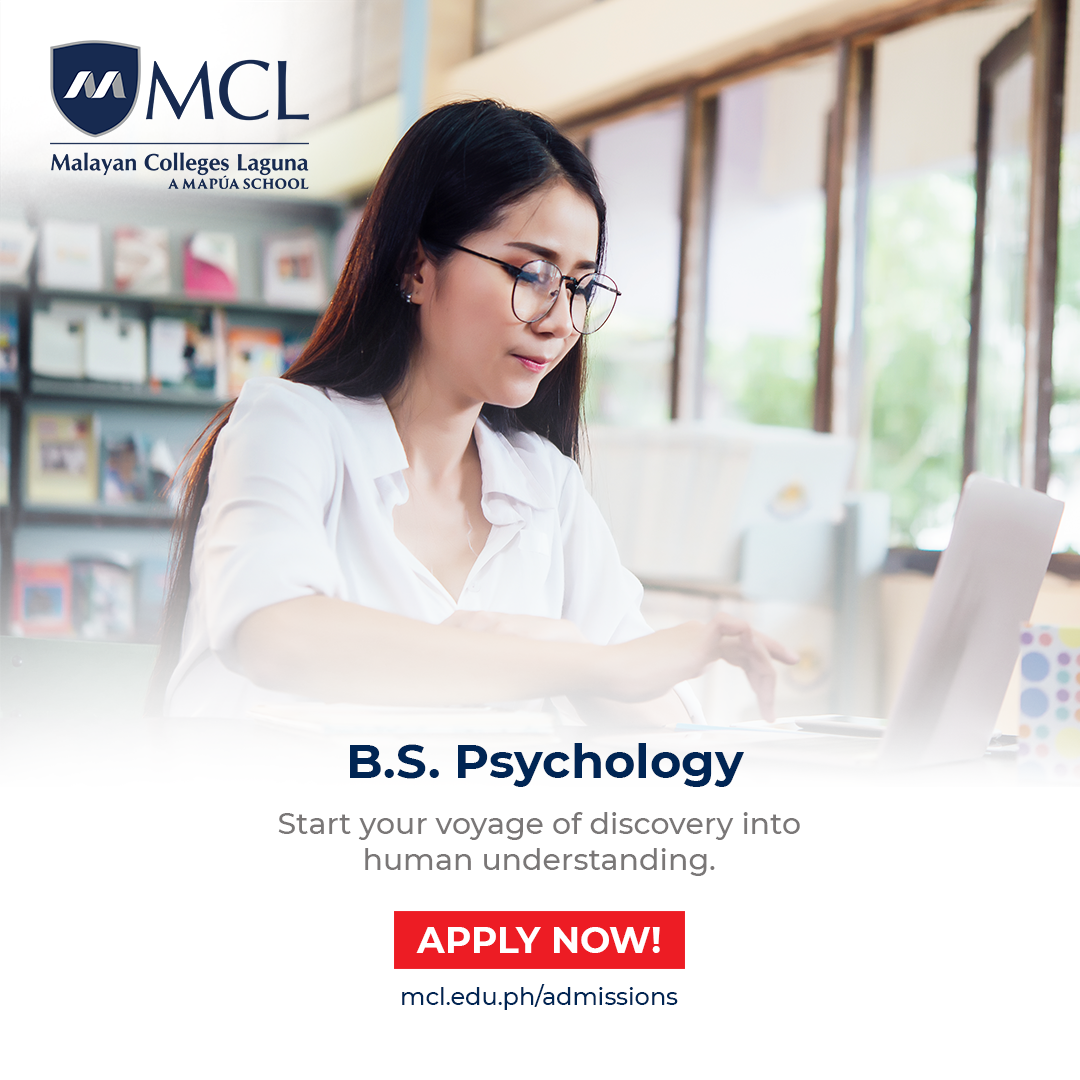 B.S. Biology, on the other hand, is another pre-medical school program offered in partnership with ASU. MCL's B.S. Biology program, per CMO 49 s. 2017, is structured as a generalized framework of study with the end view of grounding students with the fundamental concepts, principles, and theories of the biological, natural, and physical sciences, and the conduct of research. This breakthrough partnership will give undergraduates a significantly unique experience built on three fundamental pillars: international exposure, real-world experience learning, and digital proficiency.
MCL's curriculum for B.S. Biology will equip students to perform professionally in a group dynamic while also developing practical knowledge that can be used for a variety of employment options. Students will obtain a worldwide perspective on how humans engage with their surroundings. They will also acquire knowledge to think critically about scientific problems and research methods utilized by scientists in their discipline or field. Students will get the opportunity to gain hands-on experience in the globally competitive access to MCL's laboratory and learn firsthand courses where they can apply their knowledge in practical situations that are often encountered by biologists in the workplace or elsewhere.
With MCL's partnership with ASU, the students will be immersed in quality learning materials and real-world experiential learning co-designed by ASU and other industry partners. According to Dr. Reynaldo Vea, Mapúa University's President, "Our strategic collaboration with ASU enables us to push the envelope further, by providing our students with the opportunity to learn with a top U.S university. Our goal is to further enable a new generation of forward-looking Filipino business and health professionals to transform lives and society positively."
MCL remains true to its vision to become the global steeple of excellence by constantly growing and continuing to provide world-class and quality education to its students. With this partnership, MCL will continuously nurture the students to become globally competitive professionals who are equipped with the right skills to face challenges and adapt quickly in their future professional industries.
Learn more about MCL's B.S. Psychology and B.S. Biology programs here.