- Advertisement -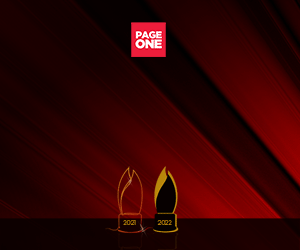 The young and innovative Pasig City Mayor Vico Sotto, who rocked the local political scene with his creative and pro-people leadership style, will be one of the plenary speakers of the upcoming 57thAnnual Conference of the People Management Association of the Philippines (PMAP) this coming October 21-23, 2020.
PMAP, the preeminent organization of people managers and HR practitioners founded in 1956, continues to push for a national people-first strategy in addressing human capital management issues especially during these difficult times. During the 3-day virtual conference, global and local experts and leaders were invited to showcase relevant and timely presentations anchored on the conference theme "Sharp Focus. Future-Ready."
Sotto will deliver a talk entitled "Building a Culture of Trust in the Era of Disruption" on Day 3 of the conference. This is expected to complement the opening keynote speech of Mr. Peter Cheese, Chief Executive, Chartered Institute of Personnel and Development (CIPD) on Day 1 who will present "Developing a Resilient Workforce to Thrive in Uncertainty."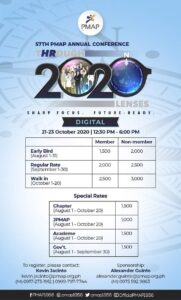 Day 2 of the conference will feature sixteen (16) concurrent sessions where attendees can customize their learning experience by choosing four topics they want to attend under the categories Developing Digital Leaders, Innovations, Outside-In HR and Advocacy sessions.
Some of the notable speakers this year includes Ms. Annela Heytens, Head of HR of Amazon Web Services; Mr. Bobby Castro, President & CEO of Palawan Pawnshop & Palawan Express Padala; Mr. Kais Marzouki, Chairman and CEO, Nestle Philippines; Dr. Ramon Segismundo, CEO and Founder of 1-HR.X; and other well-respected leaders from both the private and public sector.
Spearheaded by PMAP's Conference Chairperson, PMAP Vice President Lin Mukhi, the conference' discussion will sharply focus on how to future-proof organizations in the digital age, creating an agile talent management and development, HR Innovations, ethics and HR governance, deepening HR competencies, employment relations and social protection.
To be part of the conference, you may email kevin.jacinto@pmap.org.ph or carol.alcances@pmap.org.ph or visit www.pmap.org.ph and www.facebook.com/PMAP1956.