Mapúa University's ÚOx or Ubiquitous Online Experience Program has won the Gold Award for Digital Readiness from the prestigious Wharton-QS Reimagine Education Awards 2022. This is the first time a Philippine higher education institution (HEI) has received a top category award in the global competition, which honors groundbreaking approaches towards digital education, which increase student learning outcomes and improve student employability.
This achievement is a testament to the technological and engineering school's pioneering and innovative approach toward education, and a validation of the capabilities and innovativeness of Philippine HEIs. It also demonstrates the flexibility and effectiveness of digital education in ensuring the continuous learning of students in an increasingly volatile, uncertain, complex, and ambiguous (VUCA) world.
Mapúa ÚOx is a fully online asynchronous program that enables undergraduate and graduate students to pursue their education despite geographic, social, economic, and time constraints. ÚOx's asynchronous classes, which include lectures, laboratory, and field courses, are delivered via a dedicated platform – the Cardinal EDGE or Education in a Digital and Global Environment – so students can access all learning tools, resources, and coursework at their convenience.
ÚOx is the product of seven years of development and two online learning program precursors: Digital Days, which delivered synchronous online lectures to about 2,300 students in about 100 classes, and Digital Rush, a set of online undergraduate courses held from 7:00 AM to 9:00 AM and 7:00 PM to 9:00 PM to help students evade Manila rush hour traffic. The early implementation of Digital Days and Digital Rush made Mapúa the first university in the country to conduct simultaneous online classes at scale to address local and context-specific needs.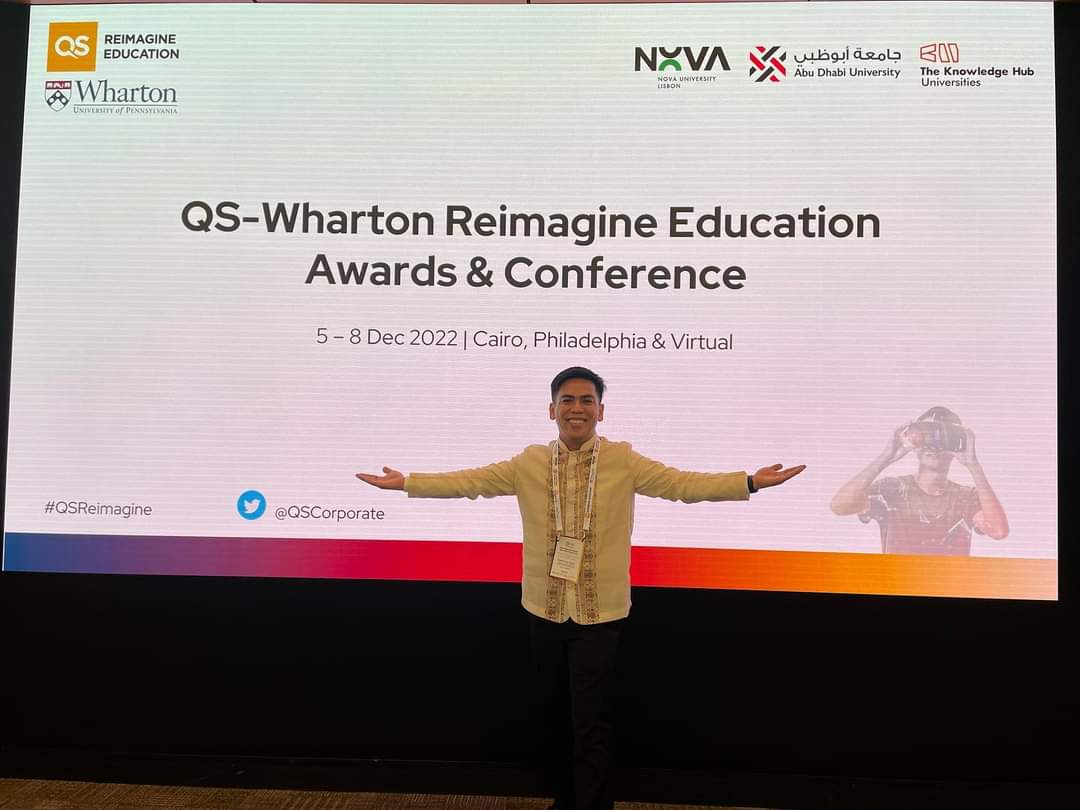 "We have demonstrated that technology infrastructure is only secondary to the primary goal of addressing educational problems that beset students and teachers. Mapúa ÚOx programs address difficult learning contexts such as slow internet connection, worsening traffic situations, geographic boundaries in this archipelagic country, and stressful travel experiences, in order to engender access, equity, and quality of education in the Philippines," said Dr. Edward Jay M. Quinto, Director of the University's Center for Teaching and Learning – Outcome-Based Education.
Presently, ÚOx offers nine graduate and six undergraduate ÚOx programs in engineering and information technology. Students receive the same high-quality education given in traditional face-to-face classes through a 100 percent online, asynchronous learning modality.
"Digitalization allowed the university to be future-proof, most notably by being one of the most pandemic-ready universities in the country, meaning it was able to continue its delivery of high-quality education with the least disruption through a seamless transition into online learning modalities during the pandemic," explained Quinto.
The Wharton-QS Reimagine Education Awards 2022 is considered the "Oscars of Education." The organization received 1,200 nominees across 18 categories, representing 70 countries this year. A total of 400 judges participated in two rounds of screening, and a grand jury of 25 education and educational technology experts determined the winners for each category. The winners were announced through the four-day hybrid event held online, the Knowledge Hub, Cairo, Egypt, and Wharton School at the University of Pennsylvania, Philadelphia, USA.