If you're looking for a must-watch movie from AQ Prime, I highly recommend the Losers-1 Suckers-0 under the direction of sir Niokz Arcega.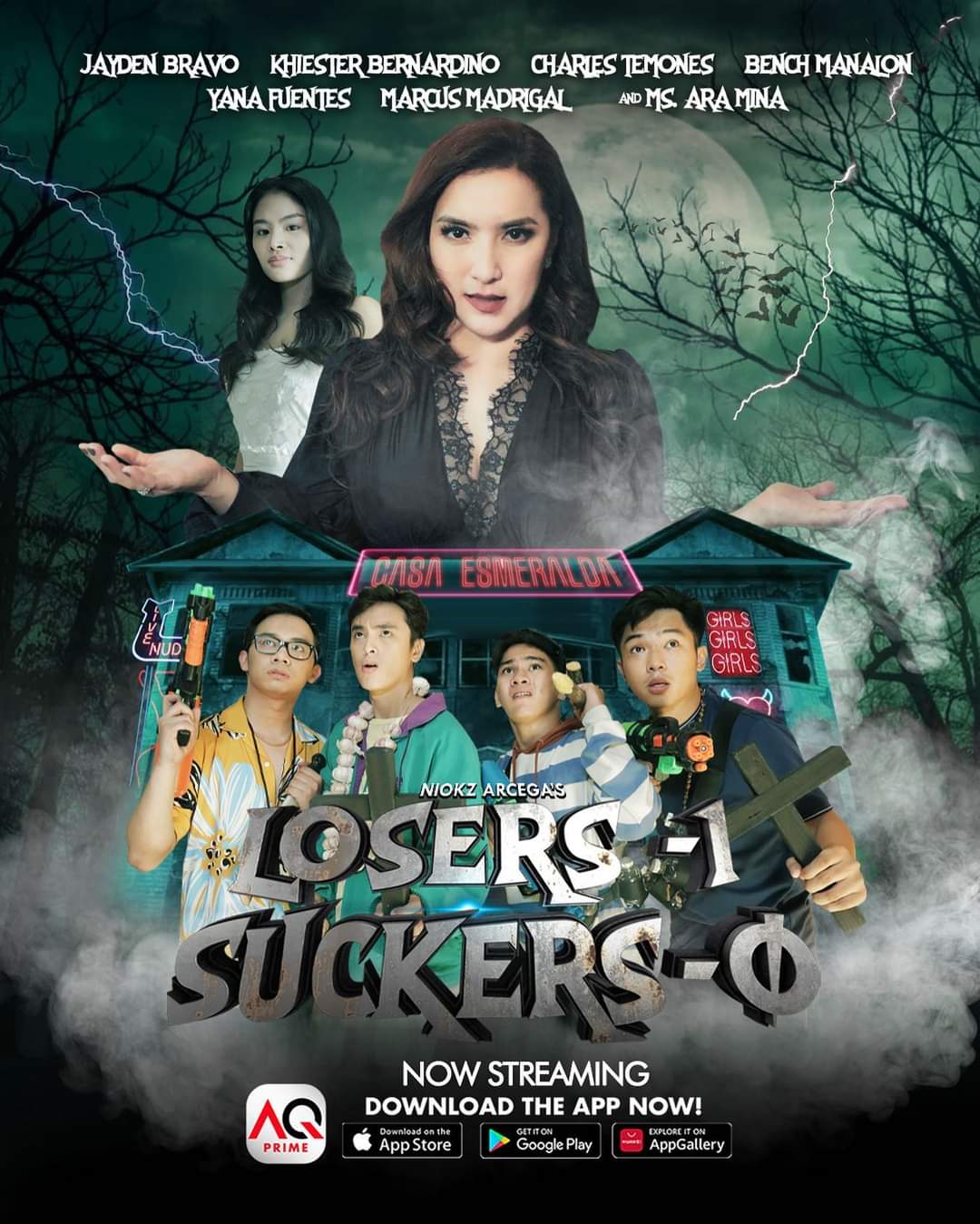 LOSERS – 1 SUCKERS – 0, starring Ara Mina, Yana Fuentes, Marcus Madrigal, Bench Manalon, Jayden Lim, Khiester Bernardino, Jack Daniel Burgos, Charles Temones and Draven Gabriel Quiño. Last Friday, we attended the premier at Gateway Cineplex, Cubao. After the premiere, we had the chance to ask the casts and the director personally about the movie and their career.
I personally like the story and the cast gave justice with their characters especially the 4 newbie/main cast. Ara Mina is also happy and very supportive with the newbie actors and she's hoping that they will not change. Ara is playing the role of a master Vampire. Hoping for the part 2!
For more photos from the premiere/presscon click HERE
So what are you waiting for download the AQ Prime app now!
DOWNLOAD AND SUBSCRIBE NOW: https://app.aqprimestream.com/KJqR