2020 has been A LOT! Many challenges and so much complexity. Despite everthing, Congresswoman Rida Robes and mayor Arthur Robes successfully bring the holiday festivities through a Disney-Inspired Christmas Parade at the city of San Jose Del Monte. Last December 31, 2020, they formally launch the first-ever Disney-inspired photo wall at Savano park. After the program, Sanjoseños got their chance to take photos with the Disney Characters.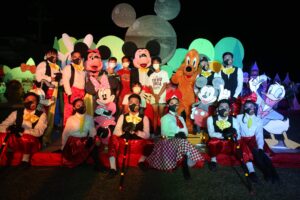 The evening ends with the community Fireworks display to welcome 2021. Congresswoman Florida "Ate Rida" Robes and Mayor Arthur Robes graced the wonderful event. Everyone followed the social distancing. Wore face mask and faceshield.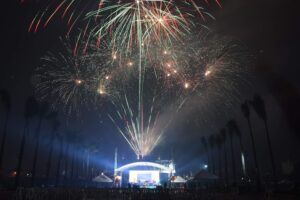 "Tuloy pa din ang pag-iingat ngayon 2021" — mayor Arthur Robes
"Ingat, wear your  facemask, faceshields. Bawal magkasakit" – Rep. Rida Robes to San Josenos
And here's another great news to all San Josenos, President Rodrigo Duterte has proclaimed San Jose del Monte in Bulacan as a highly-urbanized city.
Rep. Florida Robes happily announced the Proclamation no. 1057 during the inauguration of the San Jose del Monte Convention Center in Barangay Sapang Palay last December 6, 2020.
"We have long waited for this and we will work more to make us truly deserving of this proclamation for the people of San Jose Del Monte," Rida said.
According to Rida Robes, the President could declare a city highly-urbanized within 30 days after it had reached a population of 200,000 0r more, as certified by the Philippine Statistics Authority. It should also have an income of at least P50 million as certified by the city treasurer.
San Jose del Monte had achieved both qualifications – as "verified and attested to by the Philippine Statistics Authority and the Department of Finance – Bureau of Local Government Finance, as Duterte pointed out in his proclamation.
"[I]t is a declared policy of the government to support the initiatives of local governments to attain their fullest development as self-reliant communities, and make them effective partners in the attainment of national goals," the President stated in the proclamation.
Congratulations to all San Josenos!