Congratulations Rheana Yasmin Campos!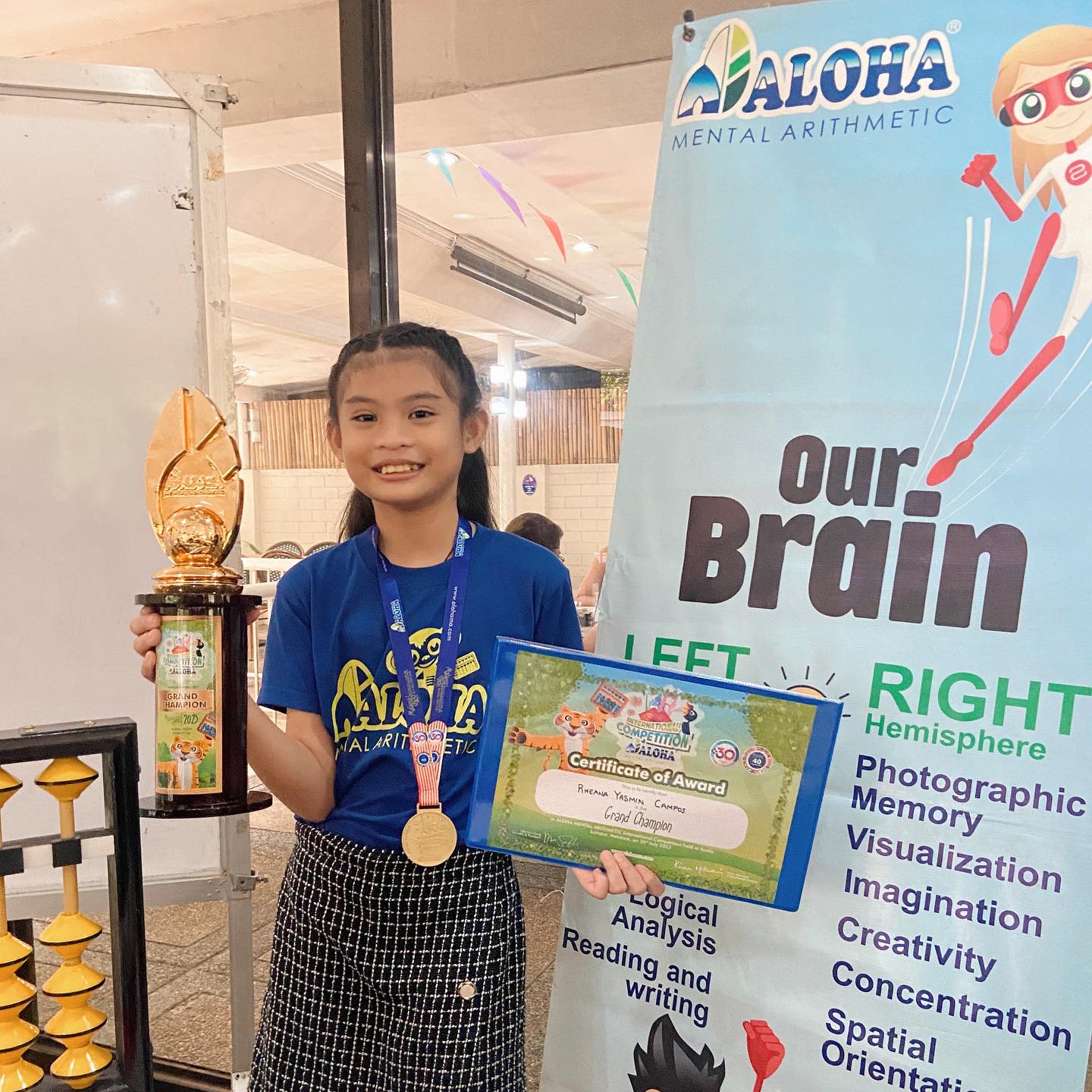 10-year Rheana Yasmin Campos from Caloocan is one of the Filipino grand champions in the recently concluded ALOHA Mental Arithmetic International Competition in Malaysia that drew 700 students from different countries.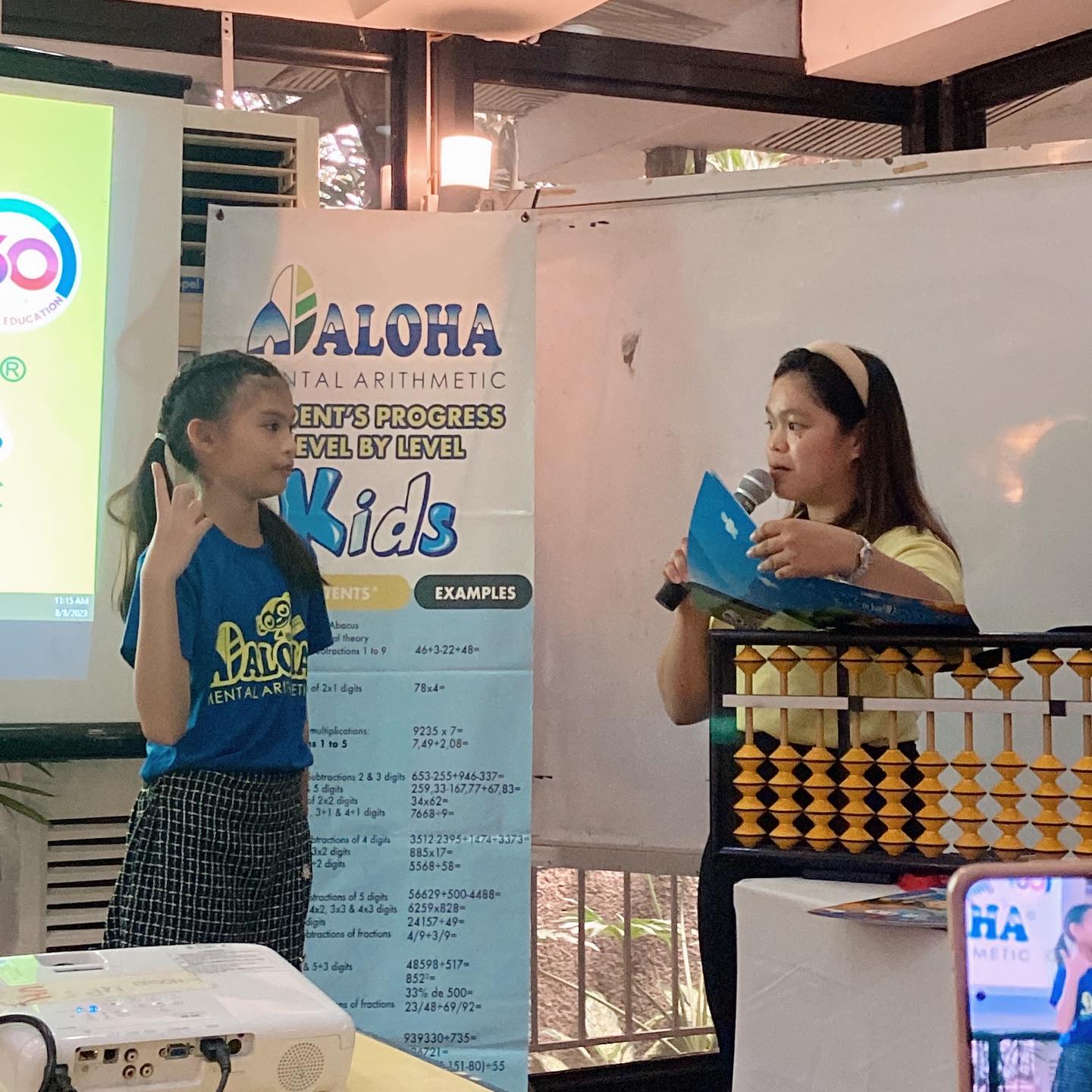 Rheana showcased her skills in solving mathematical equations by using mental calculations and the abacus in an event held in UP Diliman, Quezon City last Tuesday, 8 August 2023. Aloha Mental Arithmetic Philippines said the recent competition where different mathematical geniuses around the world competed shows that young Filipinos can unlock their full potential and make a significant impact in the global arena as long as they are given adequate support back home.
ALOHA MENTAL ARITHMETIC is a holistic mental development process based on mental arithmetic system and has yielded truly amazing results. It is an accredited international training program for children in the age group of 5-13 years to enhance their learning abilities and develop mathematical skills. It aims at stimulating both the right and left hemispheres of the brain, which results in making the child's thinking more efficient and effective. Children who have completed this course have demonstrated greater concentration, listening ability, analytical skills besides guaranteed improvement in mathematical prowess. The mastery of "ALOHA" skills leads to greater achievements in other academic disciplines. Currently "ALOHA Mental Arithmetic" is the fastest growing in the field of mental arithmetic.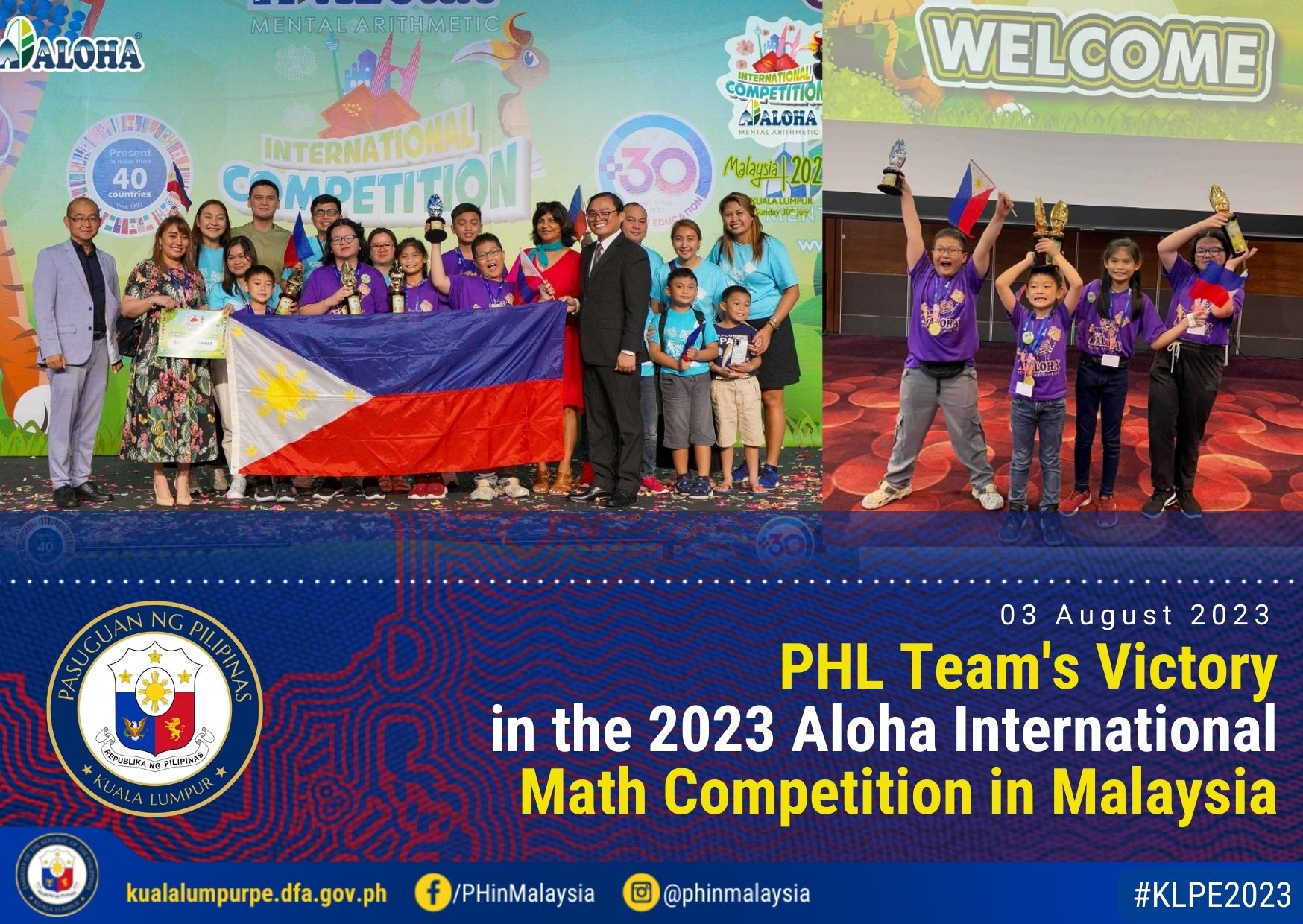 The ALOHA Mental Arithmetic is not only an after school program, it is also another "subject" in some schools designed and structured by a panel of experts from the field of Education. The program is imparted by certified and qualified teachers who aim to provide a fun filled and interactive learning environment.
Brain development program for 4-13 years old
🌏 Present in more than 40 countries
📞 0927-064-6996 or 632-8296-8357
🏫 2/F Washington Gateway, 67 Washington St., Xavier Greenhills, San Juan City, Metro Manila, Philippines
Visit their website www.alohaphilippines.com