Jollibee Group's return to office campaign "Back with Joy" was among the finalists at this year's Gartner Marketing and Communications Awards, a global program recognizing initiatives that push the marketing and communications function forward.
The Back with Joy campaign was shortlisted for Excellence in Change Communications, competing against international companies such as Cisco and Southwest Airlines. Jollibee Group is the only Philippine-based company in the category.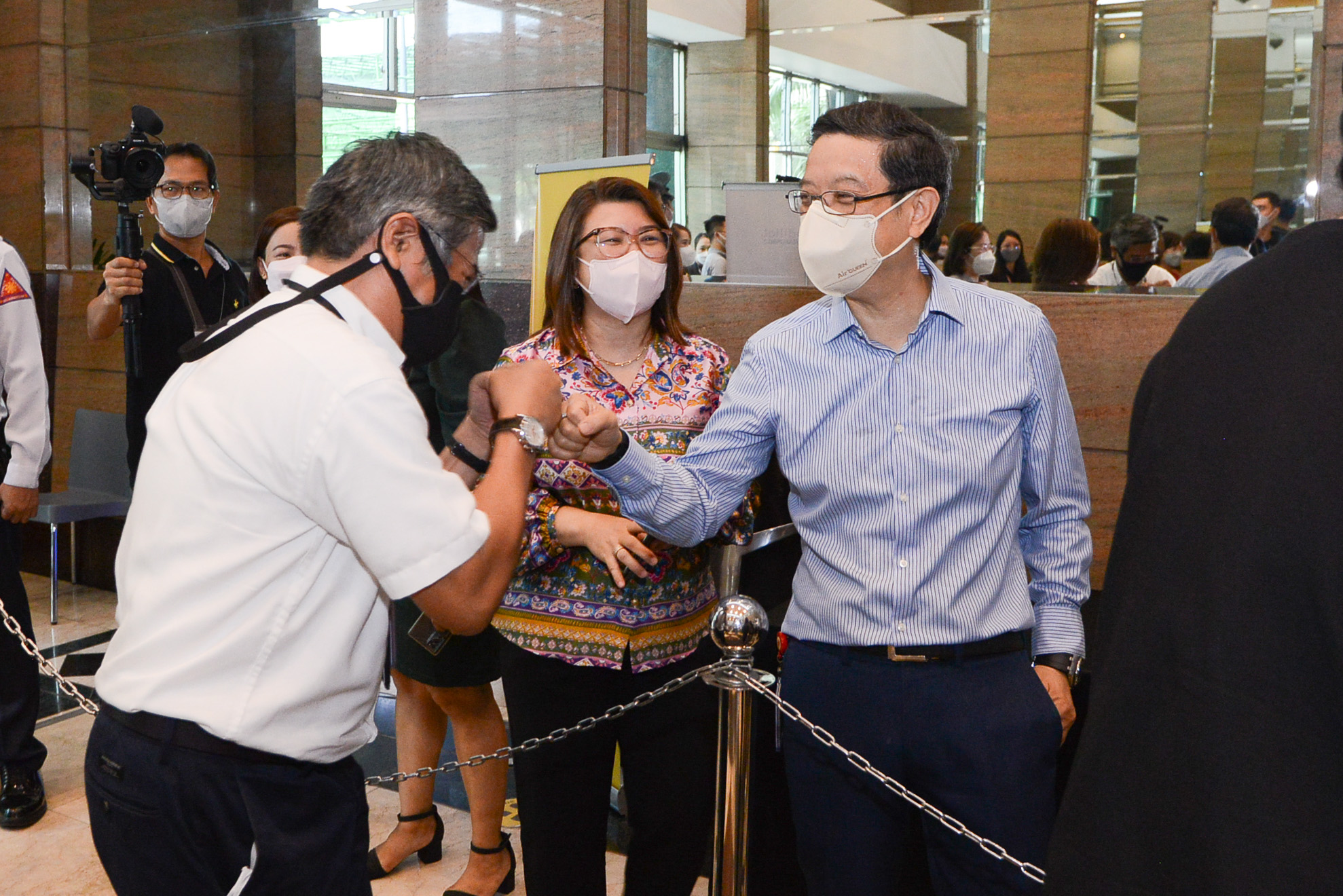 "Back with Joy's recognition at the Gartner Marketing and Communication Awards affirms our efforts to build a safe and collaborative environment for our employees as we continue to thrive in the hybrid work model," shared Arsenio Sabado, Chief Human Resources Officer of Jollibee Group. "This recognition is timely as we celebrate our first year of our hybrid work model, with its success made possible by our JFC Team who embraced our joyful return to the office."
The Excellence in Change Communications category recognizes campaigns that supported leaders and managers in creating clear and compelling change communication and helped drive employee understanding of the change and capability in taking supportive action, among others.
Back with Joy
Anchored on a human-centric approach to redesigning new employee's work-life balance, Jollibee Group's Back with Joy focused on health and well-being, enhanced collaboration, and social connection. The campaign equipped JFC teams and managers with tools and frameworks to thrive in the hybrid environment and also involved a one-month pilot phase to survey what went well and what could be improved in the back-to-office setup.
Jollibee Group's participation in the Gartner Marketing and Communications Awards reflects its continuing commitment to its people, as well as its goal of providing a safer and more encouraging work environment for its employees.
This recent achievement joins the list of recognitions the company has received this year. In March, Jollibee Group took home two Silver Anvil Awards at the 58th Anvil Awards conferred by the Public Relations Society of the Philippines. Silver Anvil Awards were given to the Jollibee Times Square New York Campaign and the JFC Annual Report.