The Jollibee Group Foundation (JGF), Jollibee Group's social development arm, has long been committed to building meaningful partnerships that help uplift the lives of many young Filipinos. Through its Access, Curriculum and Employability (ACE) Scholarship Program, JGF has been working closely with partner schools and institutions to provide underprivileged students with opportunities to achieve their goals andpositively impact their families and communities.
Julito Mandac, current Dean of J.H. Cerilles State College's School of Business and Management, was among the pioneering ACE scholars at the Western Mindanao State University (WMSU). He makes sure to give back to WMSU and JGF by paying it forward to his students and contributing to their personal and career development.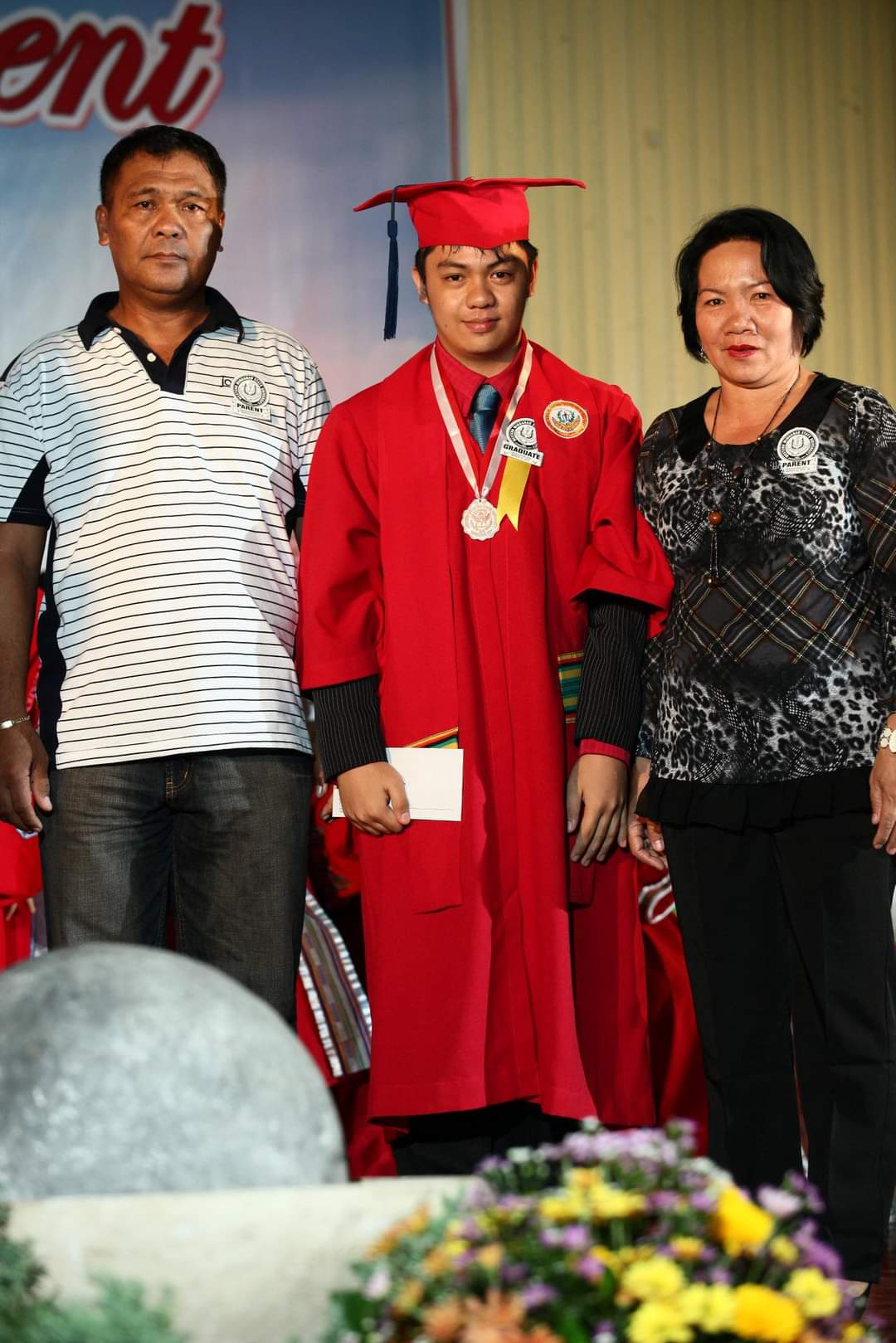 "After graduation, I didn't know where I should apply, but there were so many offers then. And I think it's my destiny to work in the academe. One of my goals right now is to share the learnings and knowledge that I gained from JGF and WMSU with other people," Mandac said.
JGF played a significant role in the conception of WMSU's Hotel and Restaurant Management program in 2008.  JGF provided a two-year scholarship assistance to qualified high school graduates while assisting the schools to develop their HRM program further.
"As the demand for employees with skills and expertise in Customer Service and Management for Hotels, Airlines, and Cruise ships continues to rise, the ACE Scholarship Program saw it fit to enroll qualified students in the WMSU's College of Home Economics," said Lee Patrick Brown, faculty, WMSU Hospitality Management Department. "To accommodate these students and to further specify the different skills and proficiency needed for this industry, the WMSU ultimately decided to introduce a new and more focused program." WMSU officially opened its Bachelor of Science in Hotel and Restaurant Management (BSHRM) program in June 2008 with JGF providing scholarships for 36 students.
Aside from giving tuition, the ACE Scholarship Program also provided management and leadership training. Mandac was one of the scholars who experienced this as he and other scholars underwent on-the-job training at the Jollibee store in Southway Mall, Zamboanga City.
Nurturing growth through training
Mandac was assigned to the counter for the entire duration of his store duty. Even as a trainee, he was given the responsibility of supervising the counter during store evaluation and accreditation.
"Jollibee gave us the idea that working in the food industry requires hard-working and focused team members. You always need to have a positive mindset because we are dealing with customers, and we're on the front lines. To this day, all the lessons and skills we have honed during our store experience are embedded in our day-to-day activities," he shared.
Mandac joined J.H. Cerilles State College after graduation. Before becoming a dean, he was appointed as Chair of the Hospitality Management Program and likewise assumed roles in various offices such as International Affairs, among others.
Aside from being the Dean, Mandac concurrently serves as the college's Human Resource Management Director and Research and Hospitality Management instructor.
"All of my learnings from the scholarship are embedded in my class discussions. I still use my experiences as an example, especially if we're talking about operations and delivery of services. I make sure to share about them not only for our students but also for the future generation who will be taking on the improvement and development of the industry," he added.
The program, now referred to as Bachelor of Science in Hospitality Management (BSHM), continues to thrive today. BSHM is a Level III Accredited Program by the Accrediting Agency of Chartered Colleges and Universities in the Philippines (AACCUP), the highest level of accreditation of any school in the Zamboanga Peninsula. Since 2020, it has also been granted an ISO 9001:2015 certification, which reflects the WMSU's continuous pursuit of quality education and effective service to the students and its stakeholders.
"The ripples of JGF's efforts and passion from the past continue to impact and touch the lives of young people in Zamboanga City and Western Mindanao. Due to their efforts, we are optimistic that our graduates would flourish in their careers," Brown said.