Children as they say are the future of the country, but what would the future look like if even the most basic rights and needs of children necessary for their development are often overlooked?
Built upon the shared vision of creating better lives for children, Save the Children Philippines and Erceflora Kiddie teamed up to create a meaningful movement that not only aims to better the lives of children now, but to secure their futures as well.
The Start of Batang Matatag
Diarrhea continues to be one of the leading causes of death among children under five years old both worldwide and in the Philippines with an estimate of 525,000 casualties a year. In the country, BARMM ranks second among the regions with the highest number of diarrhea cases among children under 5, with over 14,000 recorded cases in 2020.
The rising numbers and repeated episodes of diarrhea among children is also the result of the persistent case of undernutrition and stunting in the country where children continue to be robbed of their proper health and nutrition.
"About 30% of our children below the age of 5 are stunted, and stunting is the most accurate way to look at the nutritional status of children. If they're stunted, it means to say they're undernourished, therefore compromises the optimum development of the brain. That is tantamount to saying that the overall growth and development of the child are affected," said Developmental and Behavioral Pediatrics Specialist, Dr. Joselyn Eusebio.
This is the key challenge that the Batang Matatag movement strives to address.
Every journey starts with a desire and an ambition. For Erceflora Kiddie and Batang Matatag Ambassador Carol Ann Stewart, her drive to champion Batang Matatag came from her experience in Latin America and how similar the situation is with the Philippines, where children continue to die from a preventable disease such as diarrhea.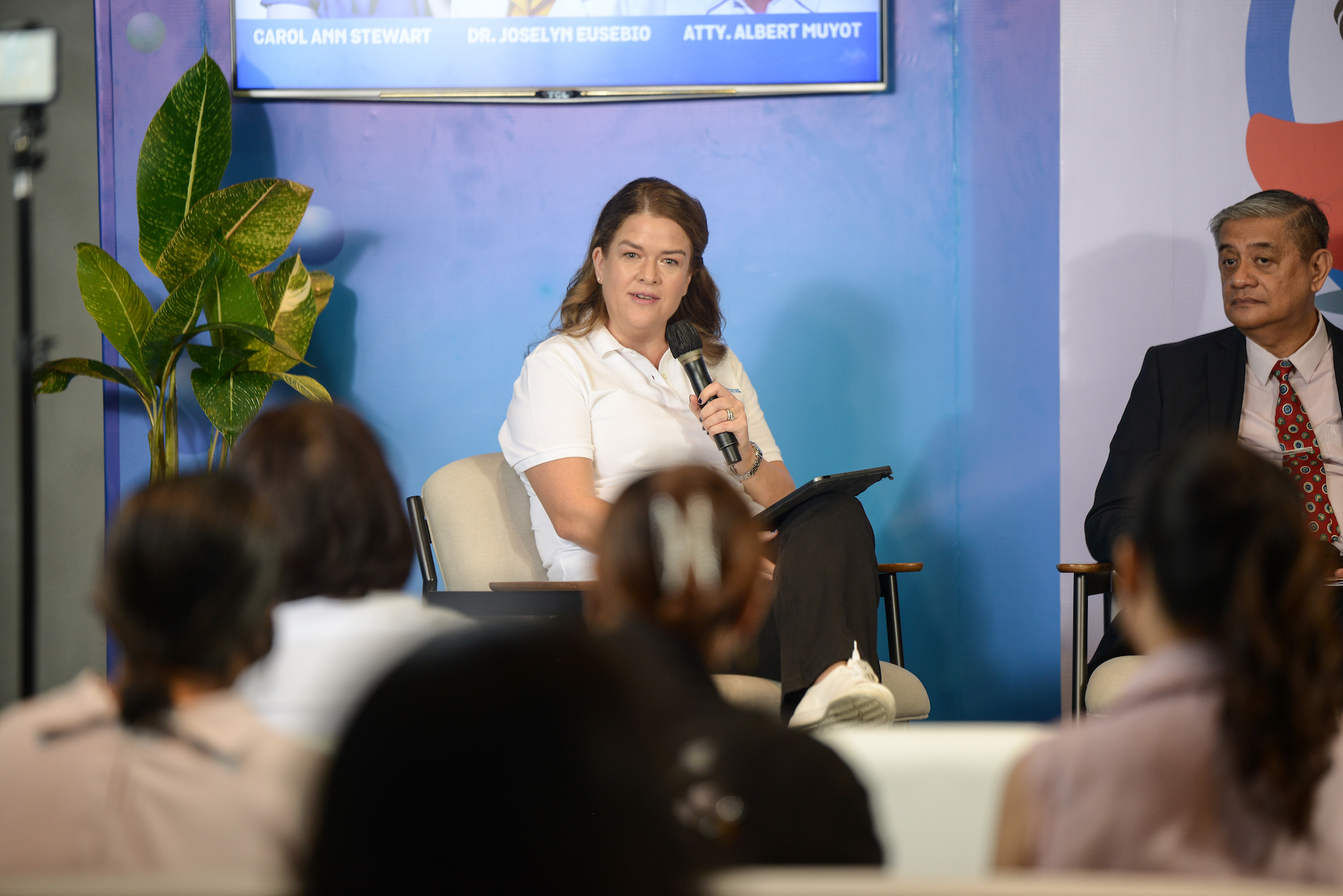 "I think for you and me, we've all had diarrhea and you think that goes away, right? But, in young kids, particularly those under 5, if they don't get the right rehydration, I believe it can link to heart failure and ultimately death. So, even though to you and me it is something quite trivial, but if they're in a condition where their body can't handle it, it could kill them and that shouldn't happen," said Stewart.
With this ambitious goal, Erceflora Kiddie sought to partner with Save the Children Philippines, an organization that shares their passion for protecting children's health and nutrition and has in-depth knowledge on communities to help them actualize Batang Matatag.
In its inaugrual year, the movement sets its focus on initially helping 500 kids and their families in the Bangsamoro Autonomous Region of Muslim Mindanao (BARMM), particularly the Bajau community in Iligan City, and a community affected by conflict in Marantao, Lanao del Sur.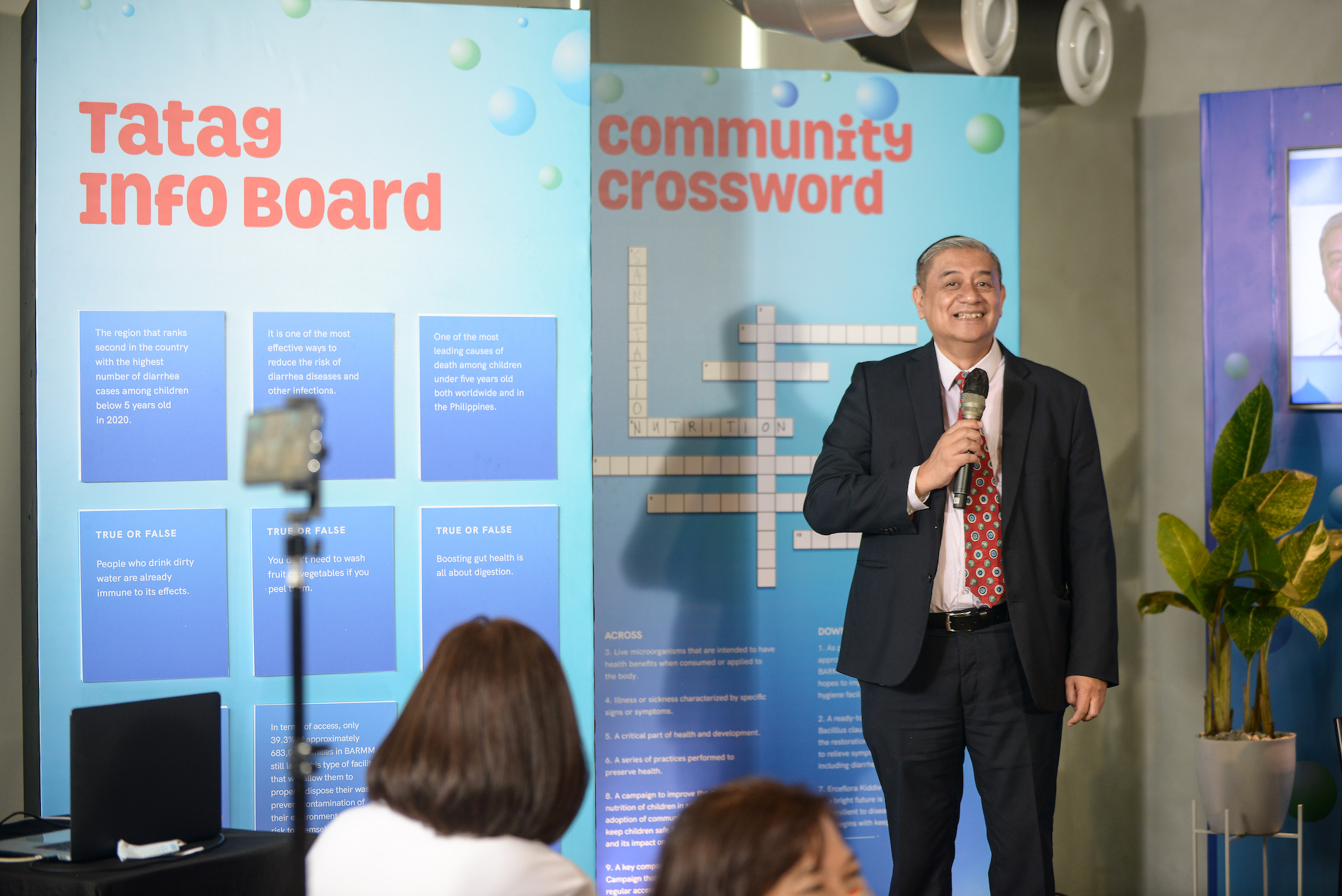 "BARMM is one of the most underserved regions in the country. They are the region with the highest poverty incidence, and due to the ongoing conflict and lack of assistance they fail to meet the necessary developmental milestones," according to Save the Children Philippines CEO, Atty. Alberto Muyot.
In working with the communities in BARMM, Batang Matatag hopes to start improving the health and nutrition status of children living in the chosen communities before the year ends.
In working with the communities in BARMM, Batang Matatag hopes to start improving the health and nutrition status of children living in the chosen communities before the year ends.
It Takes a Village to Raise a Child
Eradicating childhood death from diarrhea needs a lot of helping hands; and according to Atty. Muyot, an integrated approach to make the movement more sustainable.
"Often times we say it's the responsibility of the parents, but in the most disadvantaged areas, parents would need a lot of help from community organizations, from local governments, and from other partners," Atty. Muyot remarked.

Batang Matatag is a movement intended not just for the people, but it is also by the people. Save the Children Philippines and Erceflora Kiddie emphasizes this in their goal of empowering and engaging with the communities to take charge of their children's health and nutrition.
"We need their collaboration with us to figure out what would be the best way to build the facilities so they would use it and own it and love it and make it part of their community," Stewart underscored.
Batang Matatag: Moving Forward
With Batang Matatag already in motion, both organizations hope that the movement would be an example that others would follow and join in. They especially expect local community leaders and local governments to take an active role in initiating programs that are similar to what Batang Matatag is doing.
"We hope that local governments could get inspiration from this project to show that indeed even with minimal funding, through education of communities and parents, the health and nutrition status of children can be improved," Atty. Muyot concluded.
The movement is also anticipated to be a multi-year endeavor, initially starting with BARMM, but will eventually widen their scope and adopt other communities who are in need as well.
To help advance the movement, a portion of the sale of every Erceflora Kiddie purchase will support Batang Matatag.