Finally!  Indie singer-songwriter Carmina Topacio is back in making new music. She recently released her latest single Guilt Stricken.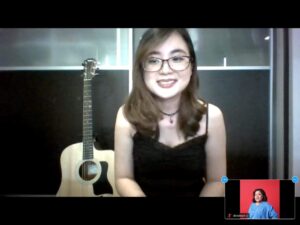 "Guilt Stricken" gives out the old school alternative rock type of vibe. The song is inspired by a toxic relationship she had in the past. When a person you love continues to hurt you, the question that keeps repeating in your head is how they could do it and live with it. You wonder if they feel any remorse. The song basically talks about that, but it could also be interpreted and seen from the perspective of the person who has done wrong and is experiencing the unsettling feeling of guilt. She wanted to share it because she think a lot of people could relate to it.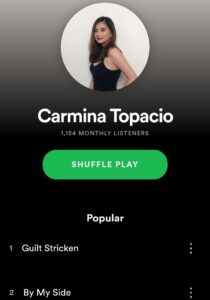 Her "Guilt Stricken" was added to the Official Spotify Playlist: Fresh Finds Philippines. It is now available on Spotify, Apple Music, Amazon, Google Play, and other music platforms.
She will also premiere the music video for the said song on AUGUST 27, 8 PM, Manila time. Watch out for her homemade music video with a little help from her siblings and learned how to use Adobe Premiere in order to edit.
FYI Carmina Topacio is an indie singer-songwriter from Manila. She also plays the piano, guitar, and produces all her songs. At the age of 17, she started her own Youtube Channel and posted alternative cover songs and original compositions.
She was known for covering Avenged Sevenfold's "Afterlife", "Gunslinger" and, "Eyes on Me" from the Final Fantasy 8 soundtrack. She also wrote her original compositions such as "I don't want to love another" and "It's always been you" which was released on Youtube.
For more updates on Carmina's music, follow her on social media: