Herbalife Nutrition Philippines has been awarded Superbrands status for 2023-2025 by Superbrand Marketing International, Inc.
The award-giving ceremony was held recently during Herbalife Nutrition Philippines' annual Spectacular event, with Mr. Harry Tambuatco, President & CEO of Superbrand Marketing International, presenting the award to Mr. Allan Domingo, General Manager of Herbalife Nutrition Philippines.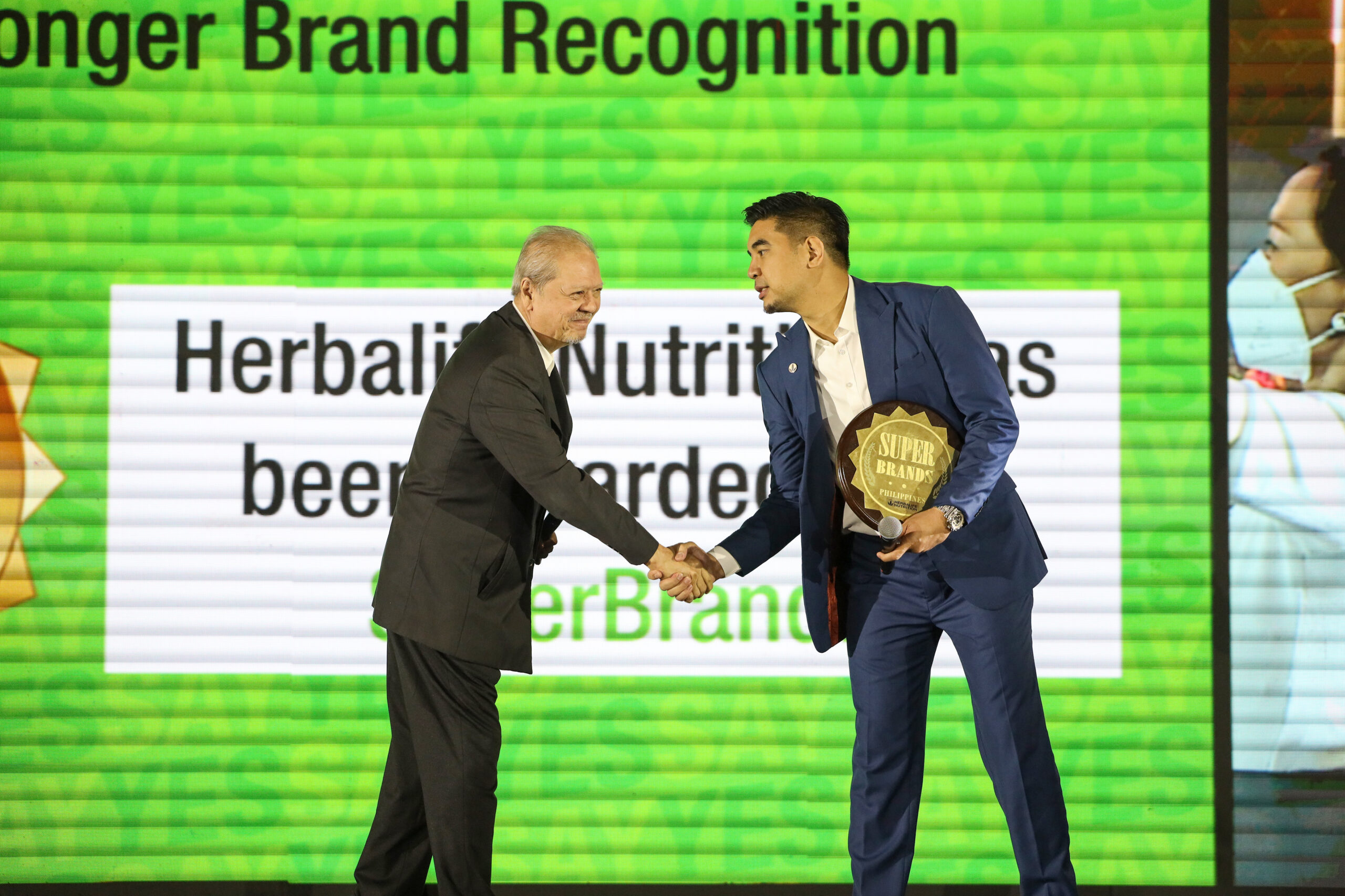 "We are delighted with this recognition, which demonstrates our success in building a brand that is aimed at helping people live a healthy, active lifestyle supported by good nutrition", said Mr. Allan Domingo on receiving the Superbrands award. "We will leverage this recognition to further uplift our brand, as we continue to help Filipinos live healthier lives through our science-backed nutrition products and a supportive distributor community." 
Superbrand Marketing International, Inc. (SMI) quantifies eligible brands to enter the realm of marketing success. They are the only international award-giving body on marketing/branding in the Philippines. Over the past two decades, SMI organization has produced a number of high-quality publications that served and promoted over 200 of the greatest brands in the Philippines alone. Furthermore, Superbrands believes that branding is all about the consistent delivery of the brand promise generating integrity, making it the brand. This belief is their guiding principle in selecting brands to be invited into the Superbrands program.