Whether you're a first-time buyer looking for a great Samsung gadget deal or contemplating a device upgrade, the search is over! Globe unveils the latest line of its postpaid bundles to help you get the most out of the latest Samsung Galaxy products.
Excited about an optimum device experience with value-packed deals? Keep reading because you won't want to miss 'em!
Explore the Galaxy with Globe 
Defy the gravity of device limits as the hotly-anticipated devices in the Samsung Galaxy ecosystem are now available and paired with perks with Globe.
Revel in the innovative nostalgia with Samsung's latest Flip and Fold smartphone devices with features that augment productivity and creativity on the go. Let your creativity unfold as you experience PC-like power in your pocket with the immersive Samsung Galaxy Z Fold5 that features a 6.2-inch screen to enable seamless multitasking and help boost your productivity and entertainment levels. Hoping to continue binge-watching your favorite K-drama on a wide screen even outside home? With the portable Samsung Galaxy Z Fold5, you can now comfortably take the big screen everywhere you go! If you also need more storage space for your ideas, we have good news: you can avail of the Samsung Galaxy Z Fold5 in 1 TB as Globe is the telecommunications provider that carries it!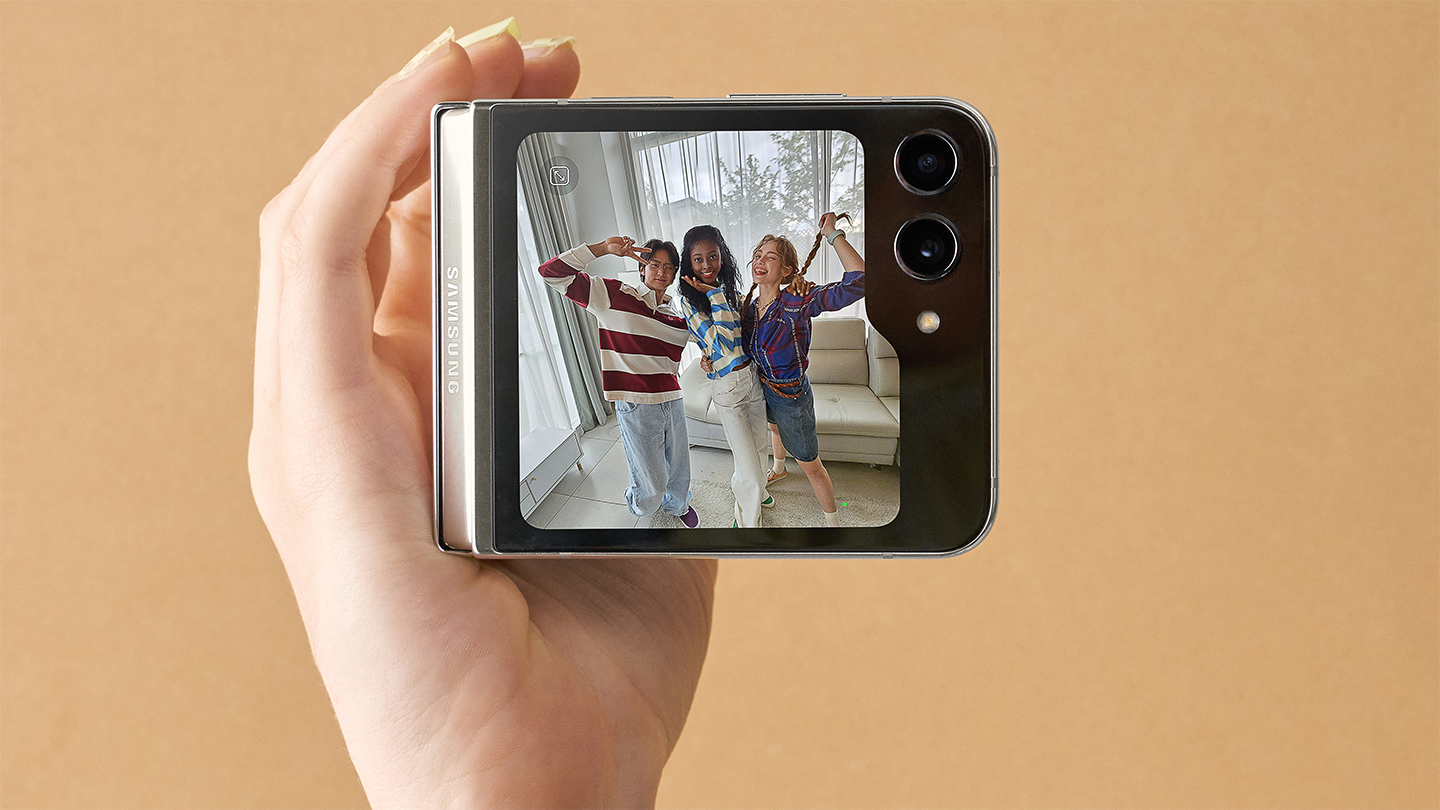 On the flip side, Samsung Galaxy Z Flip5, your ultimate pocketable expression tool, offers a great selfie experience with FlexCam, making itself a great tool for self-expression. Take photos with a twist with its 3.4-inch cover screen that allows you to strut your stuff as you take selfies — all while it's folded. Want to keep a minimalist style or simply bring less everywhere you go? Samsung Galaxy Z Flip5 is your right match as its slim design allows it to fit even in your small pouch or bag.
Want to keep tabs on the cool innovations? Work and play seamlessly as the Samsung Galaxy Tab S9 Plus and Samsung Galaxy Tab S9 Ultra postpaid plans are now also available with Globe Postpaid. Unleash your creativity everywhere you go with the devices' slew of powerful productivity features such as a built-in S-Pen; an Adaptive Screen; and an IP68 rating, which makes them dust and water-resistant. Bundled with a Globe Postpaid Plan, you can enjoy a multi-functional tab that also enables you to take calls, surf the internet, and upload your art and other content easily.
Intentionally watch your daily wellness routines as Globe also offers postpaid plans featuring Samsung Galaxy Watch6 40MM LTE in a refined, sleek, and functional design. This allows you to enjoy a personalized health monitoring and fitness tracking experience. Working towards your health and fitness goals? Samsung Galaxy Watch6 40MM LTE may be your fitness buddy, providing you with personalized guidance to help you optimize your daily routines through its advanced features: Custom Workout, Track Run, and Personalized Heart Rate Zone. You can also maintain healthy sleeping patterns through its insightful Sleep Messages, Sleep Consistency, and enhanced Sleep Coaching features.
At Globe, you can also enjoy the Galaxy Ecosystem in your preferred bundles, allowing you to pursue a digital lifestyle that's convenient, innovative, and seamlessly integrated. With app continuity, you can also easily switch between devices while working or communicating (that's the Galaxy Ecosystem magic, btw!)
Get extra mileages with Globe 
Choosing between affordability and advanced features? Why not both when you can have them together at Globe? You can now bask in the following benefits when you purchase a postpaid plan at Globe:
● Great value for money
Globe offers flexibility for its customers with its postpaid plans for Samsung Galaxy Z Fold5 and Samsung Galaxy Z Flip5. Cop a Samsung Galaxy Z Flip5 512GB at only P3,395 per month for 24 months (GPlan 1799 + P1,596/mo for 24-month device cash-out). You can also get your hands on Samsung Galaxy Z Fold5 512GB at only P5,082 per month for 24 months (GPlan 2499 + P2,583/mo for 24-month device cash-out).
Get great deals with great-value-for-money postpaid plans with perks! Interested in pairing up your Galaxy models with unlimited 5G for six (6) months, one (1) year free subscription to Disney+ Mobile Access or Prime Video, and data that's convertible to Globe reward points—all without any lock up? Say no more! Enjoy your Samsung gadgets with these amazing plan inclusions at lower prices (vs SRP) with Globe's SIM-Only Plan – GPlan Plus.
Globe also offers flexible payment terms for its customers. You may opt to pay via cash, Gcash GGives with 0% installment for up to 24 months, or credit card 0% installment for up to 36 months.
Fun fact: did you know that Globe has also taken care of the credit card financing charges to allow you access to 0% installment for up to 36 months for the monthly device cash-out fee with select credit card partners? But hurry! The 0% installment offer may not last forever!
● More freebies
What's even more exciting is that when you preorder a Samsung Galaxy Z Fold5 or Samsung Galaxy Z Flip5 via Globe's Online Shop, you can enjoy freebies such as original Samsung Flip and Fold Cases exclusive to Globe.
On top of these, you can also enjoy pre-order offers with Globe. Want a free double-the-storage offer? Get a Samsung Galaxy Z Flip5 or Galaxy Z Fold5 in 512GB for the price of a 256GB when you pre-order until Aug 17. You can also score a free one-year coverage of Samsung Care+ for your Galaxy Z Flip5, Galaxy Z Fold5, Galaxy Tab S9 Ultra, and Galaxy Tab S9 Plus.
Wait, there's still more–you can also get a free book cover and free one-year Microsoft 365 subscription for your Galaxy Tab S9 Ultra and Galaxy Tab S9 Plus.
● Special discounts
Want to maximize your purchase with more perks? Globe also allows you to enjoy its special pricing discount for your Samsung Galaxy Tab S9 Plus, Galaxy Tab S9 Ultra, or Galaxy Watch6 40mm LTE purchases.
You can also enjoy a 50% SRP slash off when you purchase Samsung Galaxy Watch6 40mm LTE with a Samsung Galaxy Z Flip5 or Galaxy Z Fold5 bundle within the pre-order period. Surely worth a spot on your radar if you want to buy more and pay less!
● Trade-In, Trade-Up promo
Once you get your pre-ordered Galaxy device from Globe and have activated your postpaid line, it doesn't stop there. There's more to look forward to!
Get an additional top-up amount from Samsung worth up to P10,000 when you trade in your old phone via Globe Stores or online. Globe (through their partner, CompAsia) will assess your phone's trade-in value and as soon as the trade-in is complete, your total trade-in value (assessed value of the old phone plus, the additional trade-up token from Samsung) will be reflected on your Globe Postpaid bill as cashback.
Complete the Galaxy experience with Globe 
No wonder, you can complete the Samsung Galaxy ecosystem experience with Globe as your one-stop shop partner. With flexible bundle options to choose from, you can easily avail of Samsung devices that perfectly match your preferences, budget, and usage patterns.
With Globe's robust network connectivity and exciting deals combined with a wide array of Samsung Galaxy's cutting-edge devices, Filipinos can achieve an improved digital experience.
Learn more about the Galaxy promos and bundles here. You can also download the GlobeOne app to manage your plans in real time and enjoy rewarding deals and perks.