2020 is a life-changing year to us consumers. Our home played a bigger role on how we live and get things done. Most people converted their houses as their cozy office spaces. Some turned their kitchens to personal restaurants and developed their cooking and baking skills. Others became "Plantitos" and "Plantitas" and created urban gardens to connect with nature and practice sustainable living. Purchasing behaviors and priorities have shifted too as people became smarter and practical shoppers.
Customers during the new normal have allocated most of their budget on healthy food, medical supplies, and of course, home appliances.
As we continue to face the global pandemic this 2021, XTREME Appliances is dedicated to provide efficiency and assistance to more Filipino households. The goal of your #OneStopShopAppliances brand is to give a quality lifestyle in the midst of struggles and inconvenience. The following new line-up of XTREME Appliances are designed to be beneficial and substantial in every corner of our home.
Connect and Entertain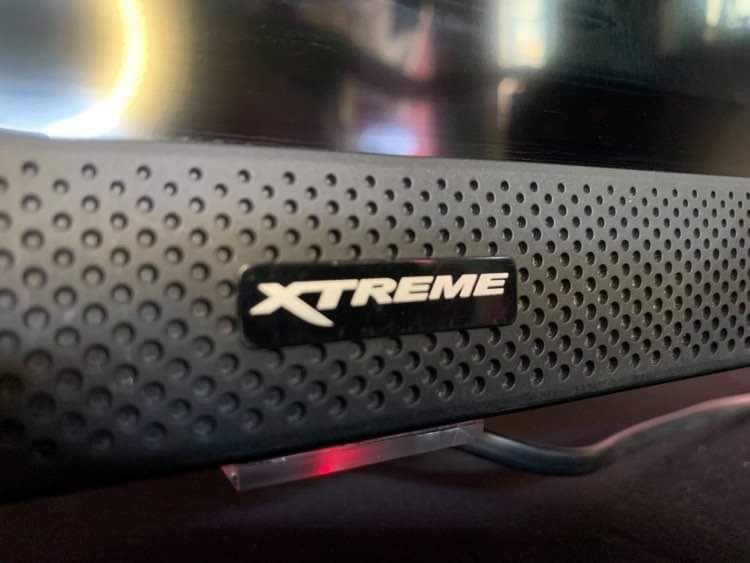 Want to upgrade and add liveliness to your common room or bedroom? Consider our latest entertainment device, the 43" XTREME X-Series Android TV. It's the newest television of XTREME Appliances that has internet connectivity, full high definition picture and pre-installed applications. The TV also runs on Android OS and certified by Google. With those amazing features, users can enjoy more movies from Netflix and Prime Videos. They can also listen to music through YouTube Music or Spotify with an enhanced sound technology by Dolby. The built-in Google Play Store gives a wide access to a variety of online games and fun applications. For families with little ones and older relatives, a voice command set-up via remote control can ease the browsing of content and application. Another highlight of Android TV is the fast cast option, a function that screen mirrors the mobile device to the TV so viewers can watch content in larger and clearer format. The 43" XTREME X-Series Android TV is sold at ₱12,990.
Cook and Clean
Investing in right and quality tools for the kitchen is important since it's the most used area of the house this new normal. Our best-selling 50CM XTREME Home Gas Range undergoes a nice makeover and upgrade. Available in Matte Black design, the new 50CM XTREME Home Gas Range Pro features a sophisticated body with a new handle and glass lid cover. It also has a 4-burner with cast iron grid for holding the heat longer and electric ignition system for lesser gas consumption. Like the earlier model, it also comes with a multi-functional double glass door oven for baking and heating. The price of 50CM XTREME Home Gas Range Pro is ₱10,990. After all the meal preparations and home dine-ins, cleaning dishes is a tedious chore to some, and XTREME has a solution for these loads of kitchen mess. The XTREME Home Countertop Dishwasher is meant to deliver convenience and productivity. It cuts excessive water usage and washing time. Delicate utensils are safer plus the cooking spaces are more hygienic and clutter-free. This cleaning must-have has two models, one with 6L capacity and the other in 6.5L. Both can be connected directly to the faucet and has LED light, 7 programs and a self-cleaning filter. What sets them apart is the touch control and water tank installed in the 6L model. The XTREME Home Countertop Dishwasher in 6L is priced at ₱15,995 and the 6.5L at ₱14,995.
Cool and Fresh
More families become concerned with their health and well-being that's why maintaining a pleasant atmosphere at home is now an essential. Worry no more, XTREME Appliances launched the Rangehoods and Air Cooler under the XTREME Home category. Its main purpose is to improve indoor air quality and vigorous living spaces. The XTREME Home Rangehood is available in 60CM and 90CM, both are made in stainless steel material and have charcoal filter, LED light, 3 speed push buttons setting and a maximum airflow of 450 m3/h 2 motor. It's useful in removing and filtering airborne grease, combustion products, and other damaging pollutants that are being released while cooking. This also helps consumers eliminate odors and keep their home fresh and harmless.
Avail the 60cm XTREME Home Rangehood for only ₱3,995 and the 90cm for ₱6,495. On the other hand, keep a revitalizing room temperature at a more economical cost with XTREME Home Air Cooler. Convert warm and dry air to colder and moisturizing wind. The Air Cooler comes with a humidifying function to relieve sinus issues, chapped lips, dehydrated throat and dry eyes. Other important features include 7 hours timer, waterless protection, and a remote control. Get the XTREME Home Air Cooler for the price of ₱5,695.
While customers continuously adapt with this situation, XTREME Appliances assures to offer relevant and suitable products for all. Affordability combined with advancement is the thrust of the brand for a better tomorrow.
Stay updated about the latest news and happenings about XTREME Appliances: Facebook, Twitter, Instagram, and TikTok accounts. For the full list of products and exclusive promotions, please visit XTREME on Website, Lazada, and Shopee e-commerce.