Tocino is a culinary wonder that has various versions across the globe. It is popular in the Caribbean, Latin America, as well as most parts of Asia. But perhaps, the most popular among them is the kind that evolved here in the Philippines.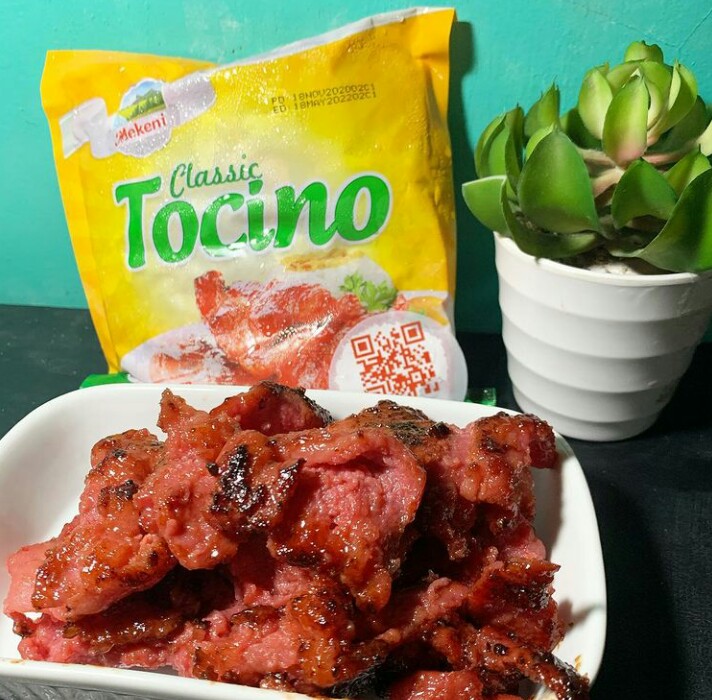 Known for its savory and sweet taste with its distinctive reddish hue, the Pinoy tocino is a go-to meal for Pinoys, particularly tosilog. But did you know that Mekeni offers two tocino variants that suit different #PanlaSarap? If you want that right kind of sweet, Mekeni Classic Tocino is for you. But if you're digging that perfect tamis-alat blend, Mekeni Pork Tocino is the one you are looking for.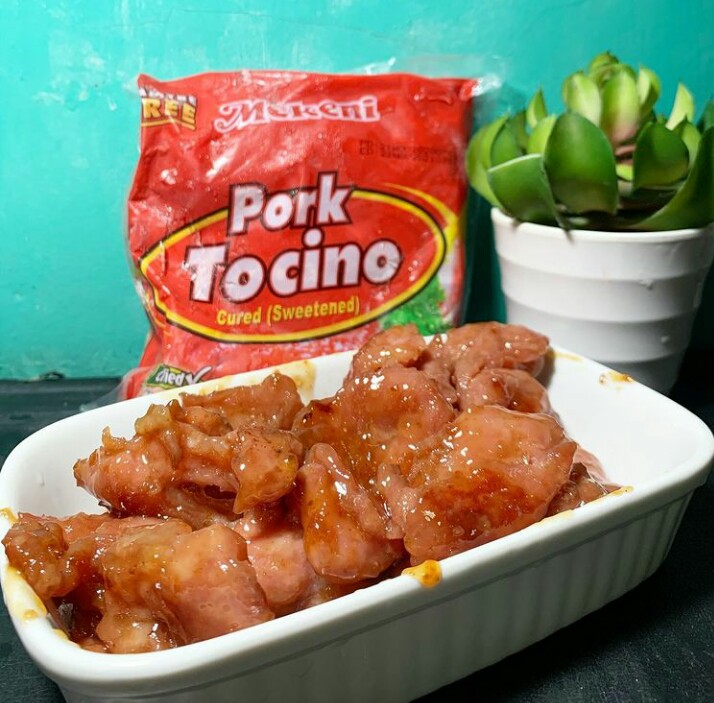 Whatever your #PanlaSarap is, upgrade ordinary recipes with your fave tocino with these new ways to cook and serve tocino!
Wrap it up!
Burritos are perfect on days when you only have such a short time to grab a bite. And if you have always had your burrito the conventional way, making one with tocino will surely give you an extra-special experience. Instead of using regular meat, scoop the sliced tocino bits in the middle portion of your flour tortilla, add in the rice mixture, wrap it, seal it, and you have your tocino burrito!
Korean recipe with a Pinoy twist!
Give the Korean mixed rice recipe Bibimbap a Pinoy twist by using tocino as the main ingredient! Tocino can and will make this dish even more delicious. Bibimbap will be more appetizing with Pinoy tocino's tamis-alat or classic sweet flavor that perfectly complements the hot gochujang paste mixed in it.
Coat it and fry it!
Give the fam a taste of Japan when you serve Tonkatsu using tocino! Perfect for lunch or dinner, cover your egg-coated tocino strips with panko bread crumbs and deep fry them in oil. This tocino-katsu dish is simply irresistible with every bite of this crunchy sweet and salty pork.
Toss it in a bowl of greens
Yup, tocino can be used as a salad topping. All you need is a bowl of salad greens, a tangy salad dressing, and a hearty serving of shredded fried tocino. Toss it together and you have that healthy dish with juicy pieces of tocino as an added layer of flavor!
Available in Mekeni Home2Home delivery, online stores, wet markets, groceries, and supermarkets nationwide, Mekeni's Classic Sweet Tocino and Tamis-Alat Pork Tocino have 220g and 450g packs. For more information about these products, check out Mekeni's Facebook page (www.facebook.com/mekeniph).